On March 3, 2022, Central Retail Vietnam Group held the event "GO! Lao Cai Construction Completion Ceremony" at Urban Sub-Area No. 13, Tran Hung Dao Boulevard, Bac Lenh Ward, Lao Cai City. It is one of the significant events, taking place on the occasion of the 75th Anniversary Lao Cai Provincial Party Committee establishment (March 5, 1947 – March 5, 2022).
Mr. Dang Xuan Phong – Member of the Central Committee of the Party, Secretary of the Provincial Party Committee, Head of the National Assembly Delegation of Lao Cai Province said: "Only one year has passed since the project was granted the Certificate by Lao Cai province received investment registration, with the continuous efforts of the Investor – Central Retail Group in Vietnam and the support of all levels and branches of Lao Cai province, today, we are very pleased to be here.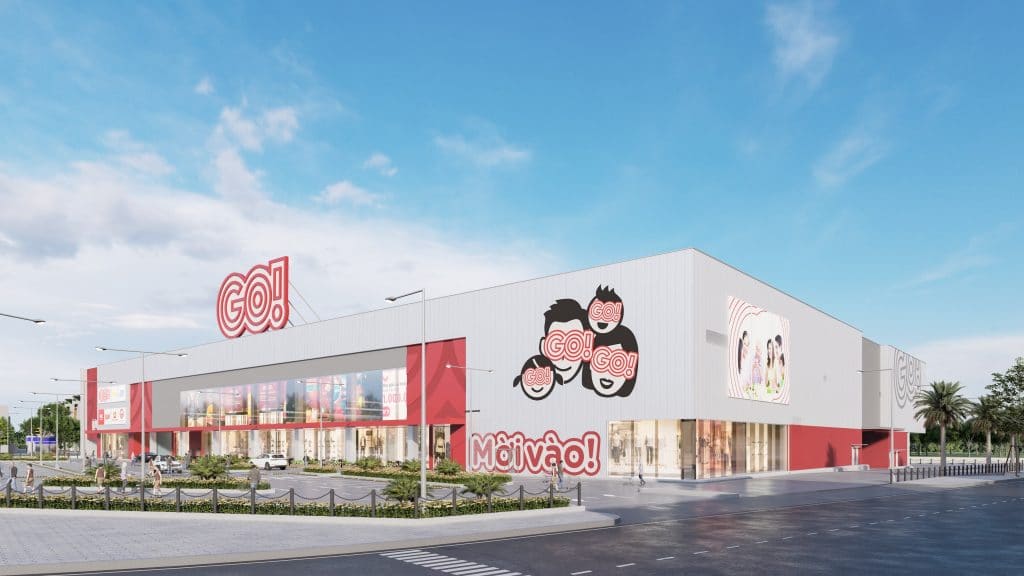 GO! Lao Cai shopping center is one of the main projects in attracting foreign direct investment (FDI) of Lao Cai province. This event has many meanings, marking a new development in attracting investment in the Trading – Services field with the pointed project as GO! Lao Cai is in line with the goals, orientations, and fields of investment attraction of the province.
GO! Lao Cai has a scale of two floating floors, one basement, a floor area of nearly 30,000 m2, it consists of a Hypermarket, stalls, rental booths, food service areas, amusement parks, cinemas …, with a total investment of over 300 billion VND. This is the 39th Shopping Mall of Central Retail Group in Vietnam, built according to a professional retail model, meeting all needs from basic to advanced, from food products to necessities items, consumer goods, creative entertainment services, etc.
Currently, GO! Lao Cai is in the final stages of finishing and attracting business partners who are looking for business opportunities in Lao Cai; The project is expected to be officially put into operation at the end of April 2022. This place promises to be an ideal destination for all families in Lao Cai province and surrounding areas.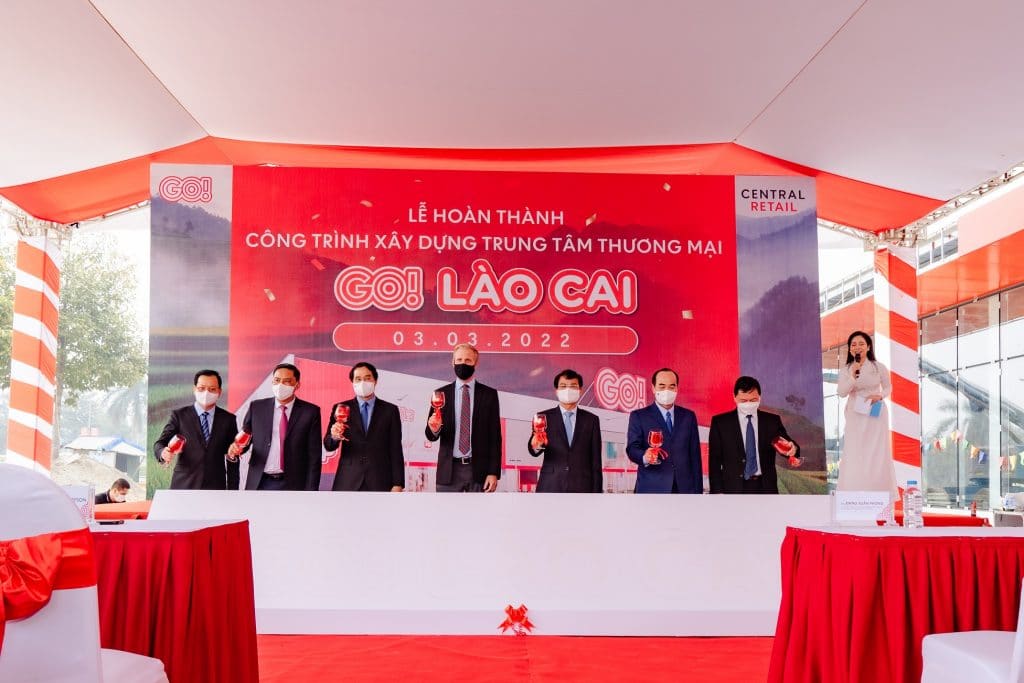 About Central Retail in Vietnam
Central Retail is a leading multi-model and multi-field retail group in Thailand, Vietnam, and Italy, operating in three main business segments: Fashion, Household Appliances, and Food. Each of the Group's key business segments is built on a variety of retail models, bringing different experiences in terms of the store network, product services, brand strategy, and positioning in the market. Central Retail's retail network stretches across all major cities and provinces, key regions of Thailand, Vietnam, and Italy.
Since the early days of presence in Vietnam, Central Retail Group has continuously expanded its store system and diversified its business categories with 3 main areas: Food retail; Household, Furniture and Entertainment, and Shopping Center, with prominent brands such as: GO!, Tops Market, Big C, go!, Lan Chi Mart, Nguyen Kim, Supersports, LookKool, Kubo, BIPBIP, and Robins… Up to now, Central Retail has gradually become one of the largest foreign-invested multi-sector retailers in Vietnam with more than 290 stores and 39 trade centers spread across 39 provinces and cities across the country, with a total area of retails up to more than 1,000,000 square meters, creating jobs for about 15,000 workers.
Central Retail's three core business segments in Vietnam includes Food, Non-Food, and Real Estate Development/Shopping Center provide customers with diverse experiences through the brands such as GO Shopping Mall, GO Hypermarket, Tops Market, Big C, go!, Lan Chi Mart, Nguyen Kim, Supersports, LookKool, Kubo, Hello Beauty, and Robins.