On September 15th, Central Retail in Vietnam organized a Handover Ceremony marking other milestones in the "One Mall One School" project for the community where our mall operates.
The event celebrated the official transfer of newly constructed school with 2 classrooms and toilet facilities to the La Pan Tan Ethnic Semi-Boarding Primary School- Bai Bang Village school site, nestled in the heart of Muong Khuong district within Lao Cai province.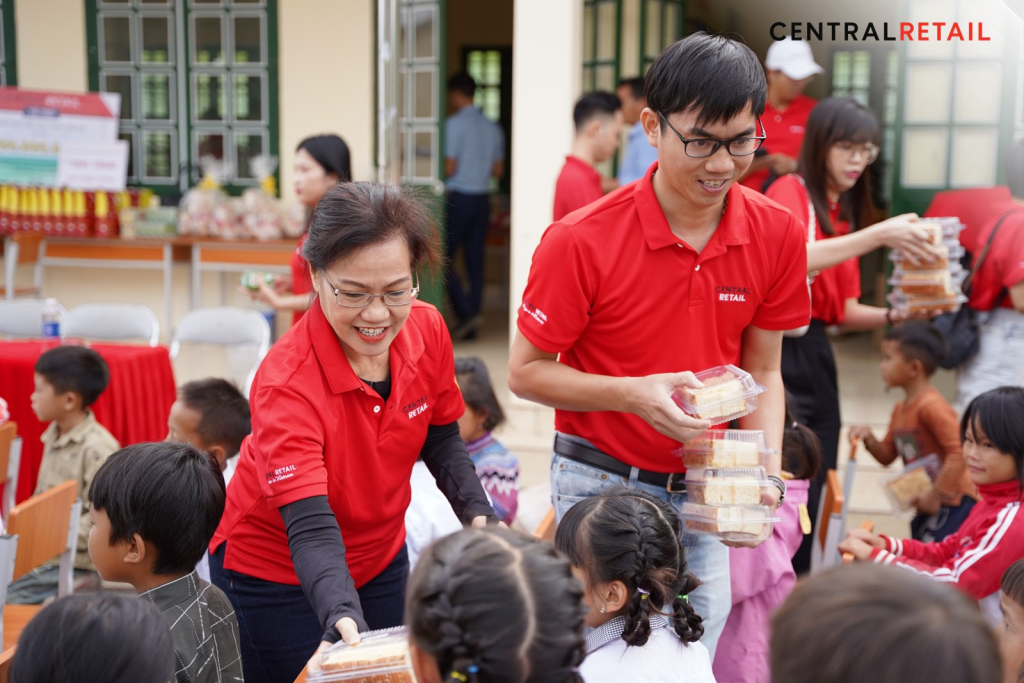 During the ceremony, Ms. Nguyen Thi Hong, Head of CSR of Central Retail, stated, "We hope that through this project, GO! Lao Cai employees will have more opportunities and resources to make a lasting impact on the local community. This will further strengthen the relationship between Central Retail and the local government."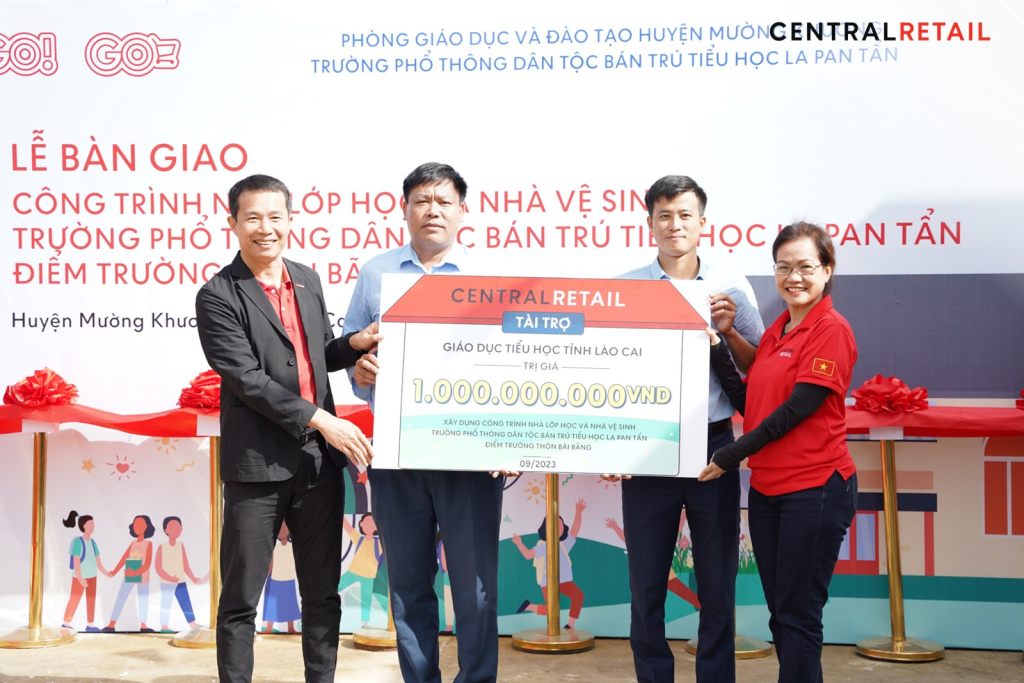 Mr. Phan Duc Thuan, Acting Principal of the Ethnic Semi-Boarding Primary School in La Pan Tan Commune, shared valuable insights into the school's unique challenges: La Pan Tan ward is a community with economic and social hardships, situated within the Muong Khuong district. As of the 2023-2024 academic year, the school played host to 450 students, primarily from policy families with extremely difficult circumstances living in the commune. The school's existing facilities and educational resources were insufficient, failing to meet even the basic requirements for effective learning and school activities.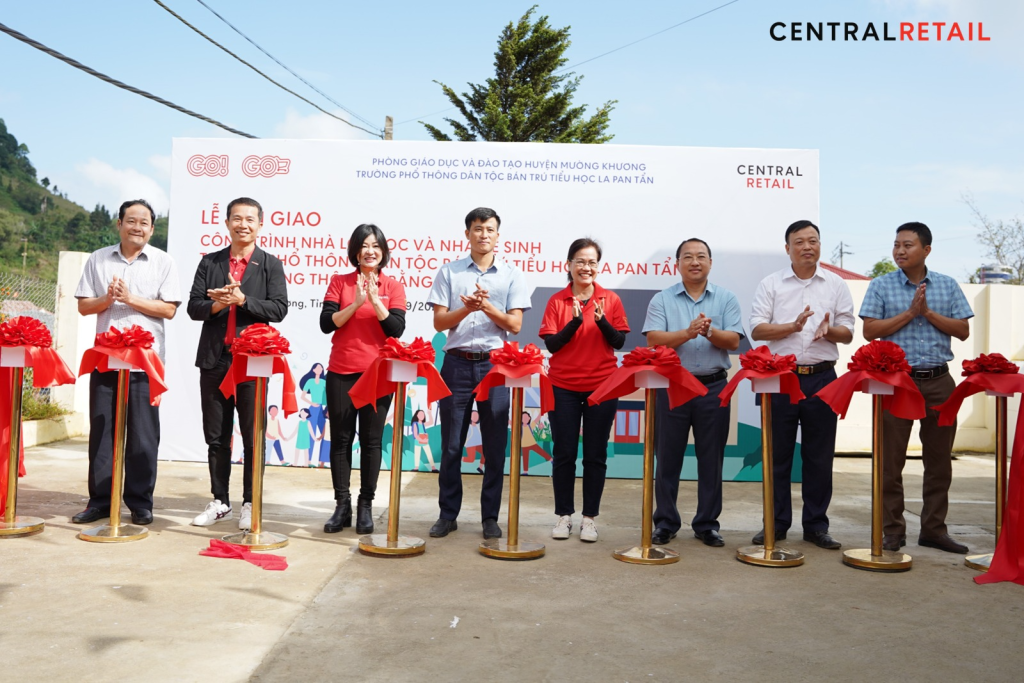 "Therefore, Central Retail not only helps students reduce difficulties and feel secure in their studies, but also creates a vibrant learning atmosphere among students throughout the school year," emphasized Mr. Phan Duc Thuan.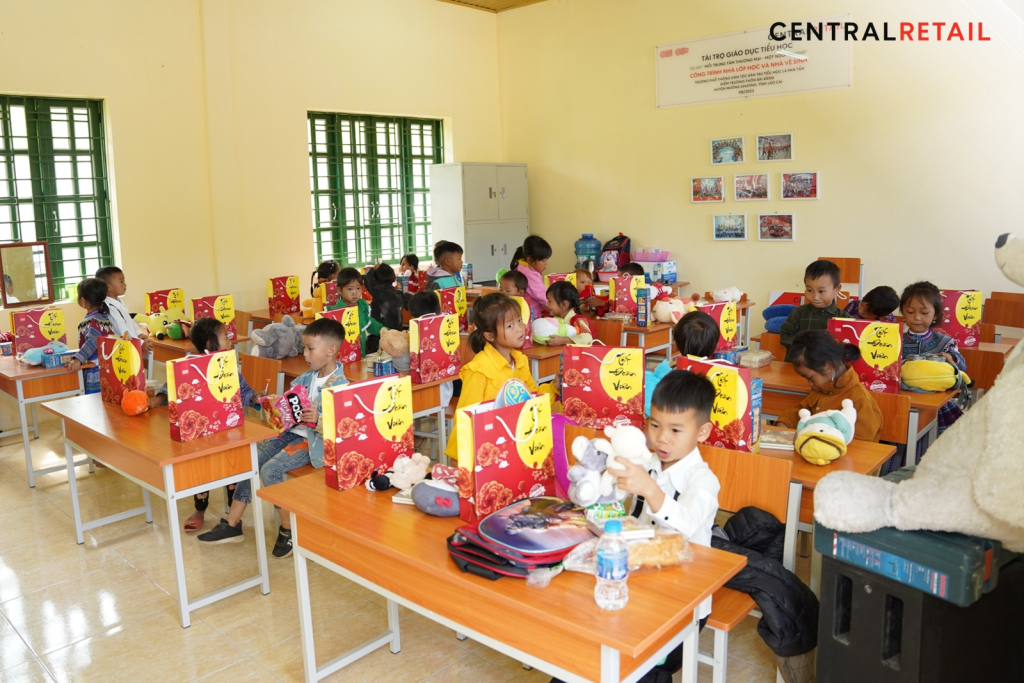 The occasion also recognized the upcoming Mid-Autumn Festival, Central Retail employees brought along gifts such as moon cakes, lanterns, teddy bears, and stationery as motivation for the upcoming school year.
With a total donation of 1 billion VND, the project served as part of our CSR commitment of "One Mall – One School" following the opening of our GO! Mall in Lao Cai in 2022. This contribution aligns with our vision to contribute to Vietnam's prosperity and enhance the quality of life of the people.