On September 5, the day that all Vietnamese students start their school year, Nguyen Kim – a member of Central Retail in Vietnam made a meaningful act of kindness under the project "Giving wings to technology dreams – Back to school subsidization" – by sponsoring 70 laptops, with a total donation of 800 million VND to build 2 computer rooms, one for Yen Dinh 2 Highschool in Thanh Hoa & one for Tra Bong High School in Quang Ngai.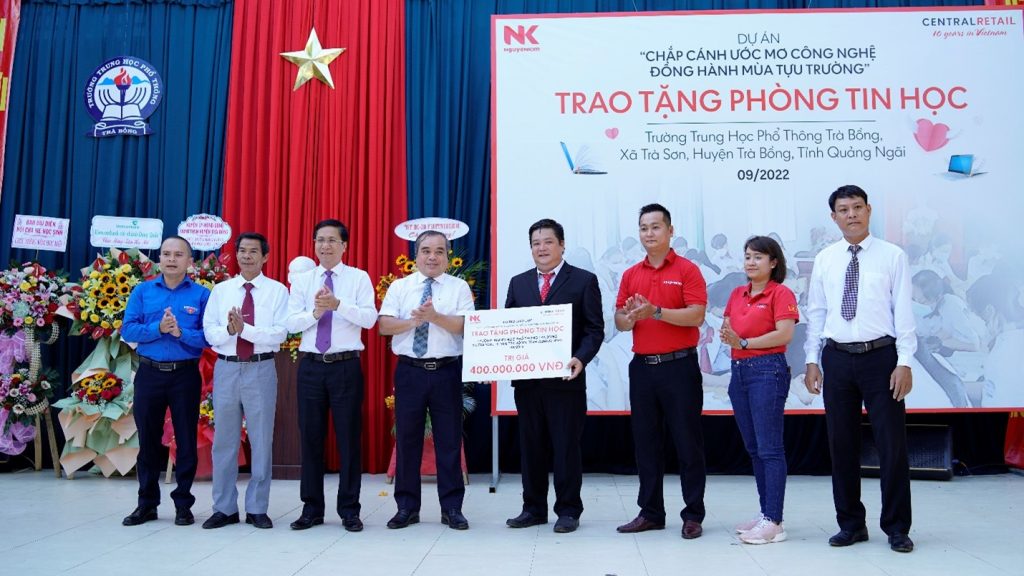 The CSR initiative aims to improve the quality and accessibility of school infrastructure and educational equipment for teachers, and students, providing a chance to get access to technology which is important for education, not only there is an abundant of technology-based resources for learning, but also to provide students the basic computer skills that are important for many careers.
At the event, a representative of Tra Bong high school said: "We are very pleased that the new computer room sponsored by Nguyen Kim has been officially completed, thereby supporting students access to information technology, and helping teachers with modern teaching aids. This will give motivation for them to get proper preparation for life."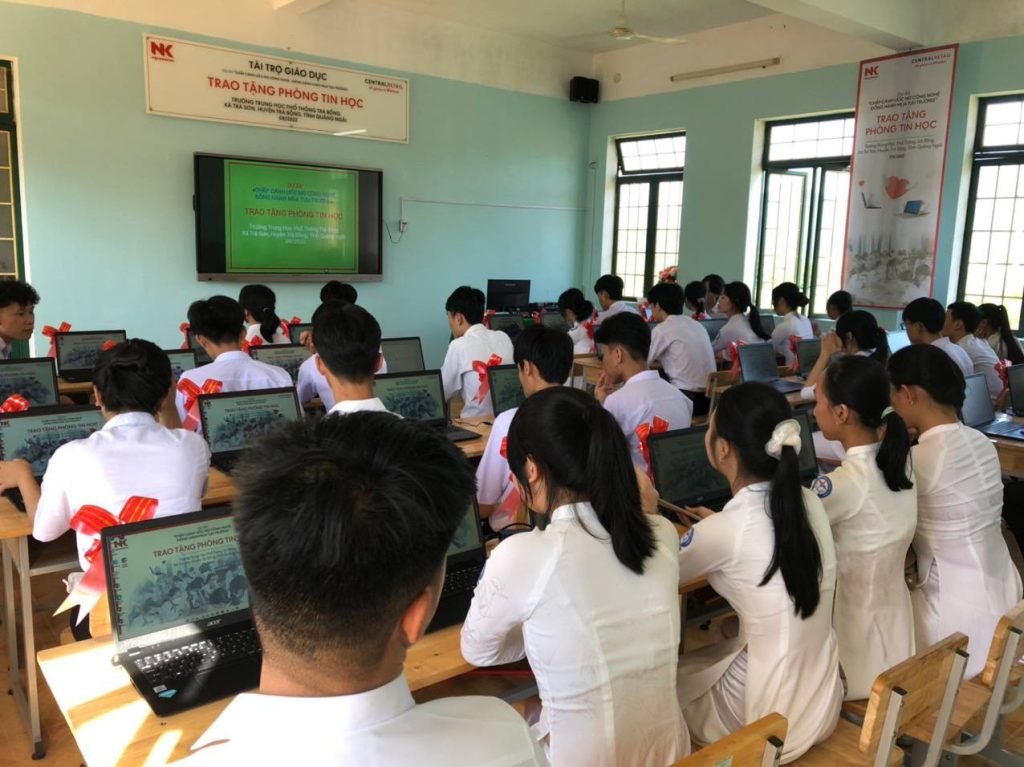 Ms. Nguyen Thi Hong, Head of CSR of Central Retail in Vietnam shared: "2 computer rooms in Thanh Hoa and Quang Ngai are part of the company's Educational Sponsor project under the CSR program. The joining hands from NK delivered our Vision of contributing "to the prosperity of Vietnam and improving the quality of life of the Vietnamese".