In the evening of September 7, at the Hanoi Opera House, Central Retail in Vietnam celebrated its 10th Anniversary with an event "Heart for Good" – "Cùng triệu trái tim, làm nên việc tốt".
The event was honored to welcome Mr. Do Thang Hai – Deputy Minister of Industry and Trade, Mr. Nikorndej Balankura – Ambassador of the Kingdom of Thailand to the Socialist Republic of Vietnam, Ms. Jariya Chirathivat, Chairwoman, Central Retail in Vietnam, Mr. Pascal Billaud – Chief People Officer, Central Group, our government stakeholders from central to provincial, partners, suppliers, tenants, cooperatives, farmer households, and the Management and employees of Central Retail in Vietnam from 3 regions of the country. More than 400 guests have attended to celebrate the memorable milestone of Central Retail in Vietnam.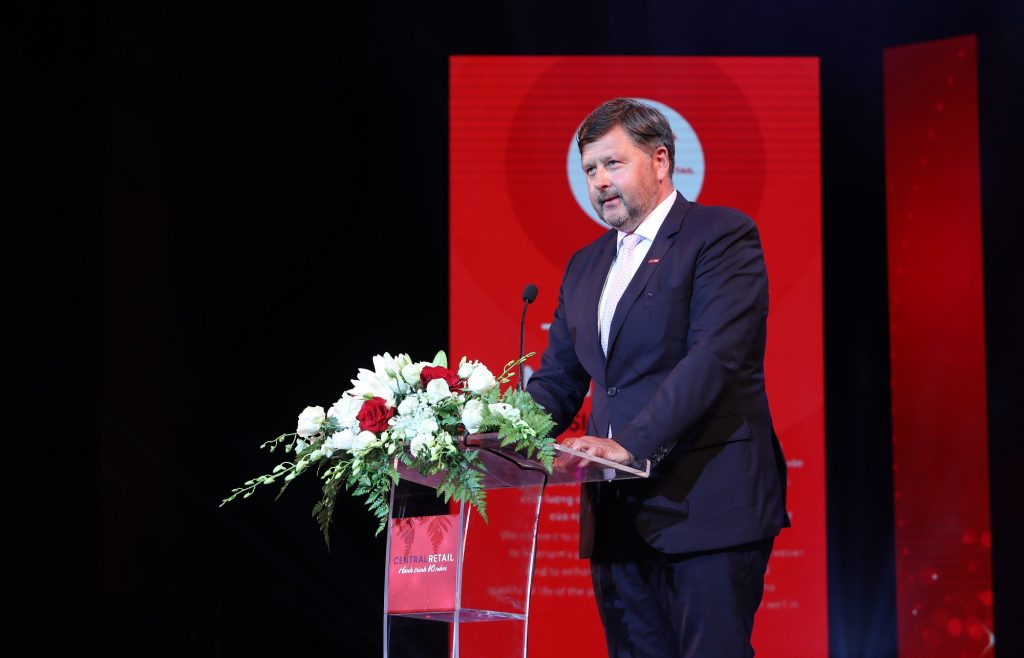 On this momentous occasion, Mr. Olivier Langlet – Group CEO, shared his pride that after only a decade of presence in Vietnam, Central Retail has become a leading multi-category, multi-format retailer with The network covers 40 major cities and provinces across the country, with more than 340 stores, serving more than 390,000 customers every day.
He addressed that many of Central Retail's new brands were developed in-house by Vietnamese to meet the diverse needs of consumers, especially our GO! brand, is our greatest source of pride and honor.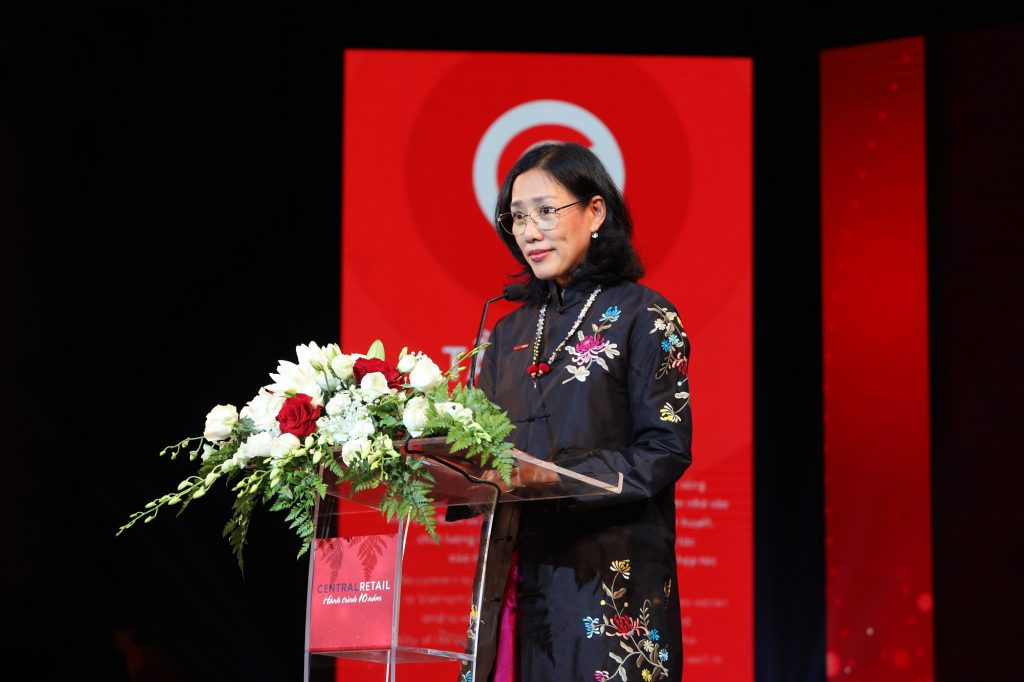 Our company was also honored to be recognized by Mr. Do Thang Hai – Deputy Minister of Industry and Trade for always being a pioneer in promoting and creating opportunities for Vietnamese businesses, cooperatives, and farmer households. In addition, he highly appreciated that Central Retail in Vietnam has actively organized programs to support Vietnamese businesses in response to the campaign "Vietnamese people give priority to using Vietnamese goods" since the first days of operation in Vietnam,
The big moment with the birthday cake was celebrated by the entire management team and guests who have been a part of Central Retail's decade-long journey in Vietnam have a special meaning.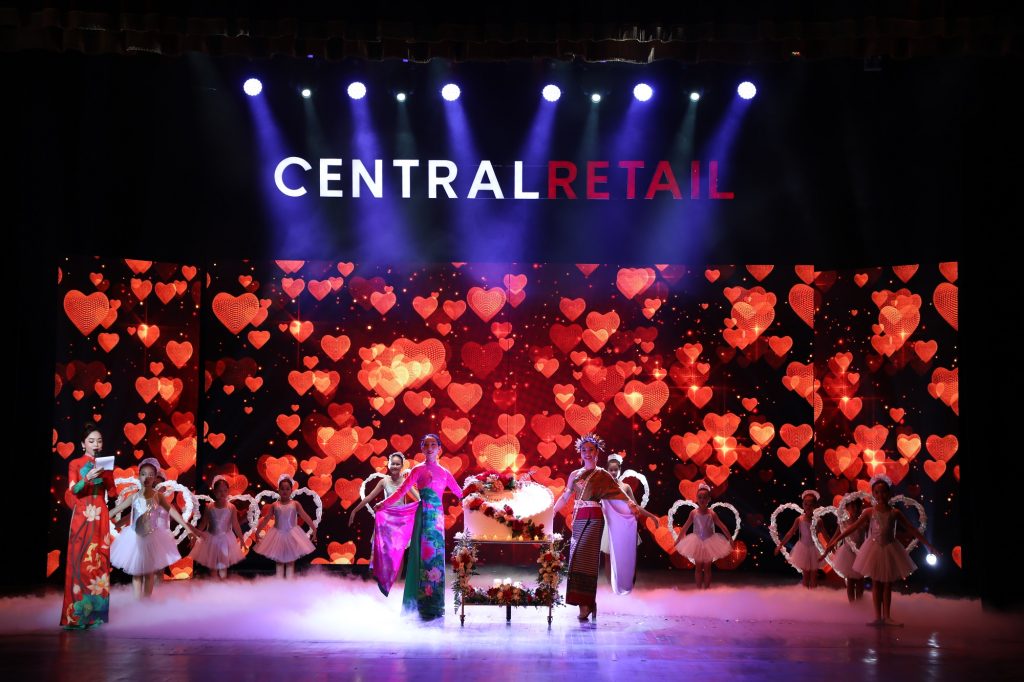 The first 10 years is just the beginning. Central Retail has huge confidence in the potential Vietnam and how we can contribute to this exciting period of development as it catapults to become a rising star. We consider it a privilege to be a part of this meaningful journey along with the country.
We continue to be committed to our Vision of Contributing to Vietnam's prosperity and Enhancing the quality of life of the people, while growing successfully, with Vietnam.