On 04 December 2020, Central Retail in Vietnam cooperated with the Department of Industry and Trade of Yen Bai province to launch the "Week of Yen Bai's agricultural products", the event that took place until 07 December 2020 at Big C Thang Long (Hanoi). The program aimed to introduce the signature agricultural products of Yen Bai province (such as Dai Minh grapefruit, Thac Ba lake fist, Bach Ha rice, etc.) to the consumers; facilitate the consume of VietGap certified products; and add values to Yen Bai's products on the supply chain. Such outcomes provide sustainable solutions for product consumption and opportunities for businesses to expand the operation.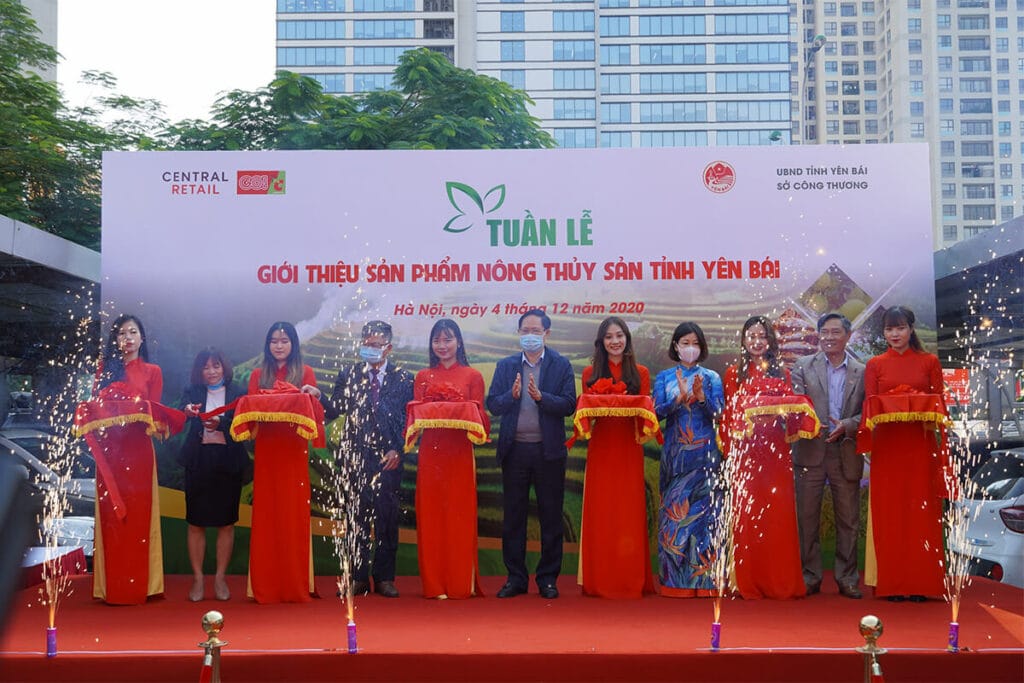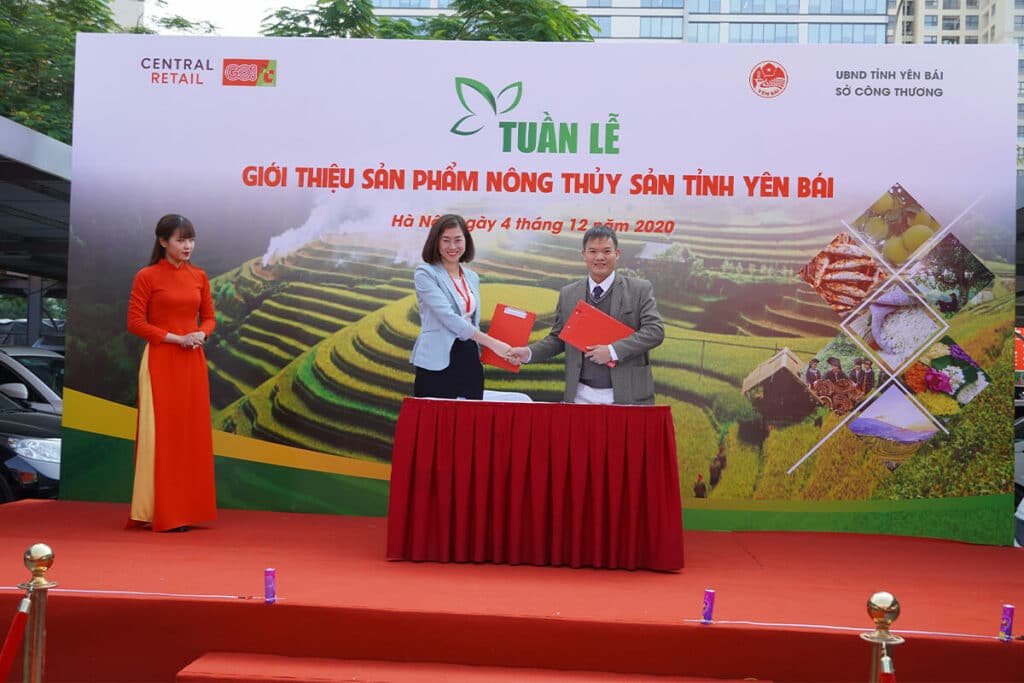 The Week introduced products from 20 participating businesses and cooperatives of Yen Bai province, all providing high quality and certified products regarding food safety. On this occasion, Central Retail in Vietnam also signed a Memorandum of Understanding (MOU) regarding the consumption of agricultural products with the Center for Industrial Promotion and Trade Promotion; Agriculture, Forestry and Fisheries Quality Assurance Department and Dai Minh's VIETGAP Pomelo Cooperative.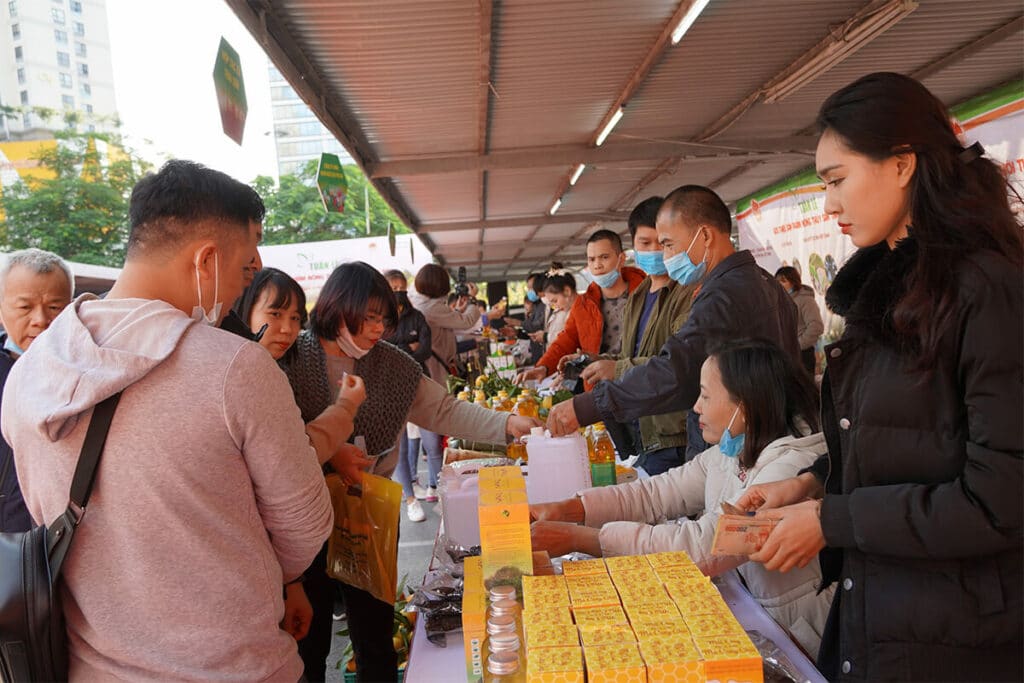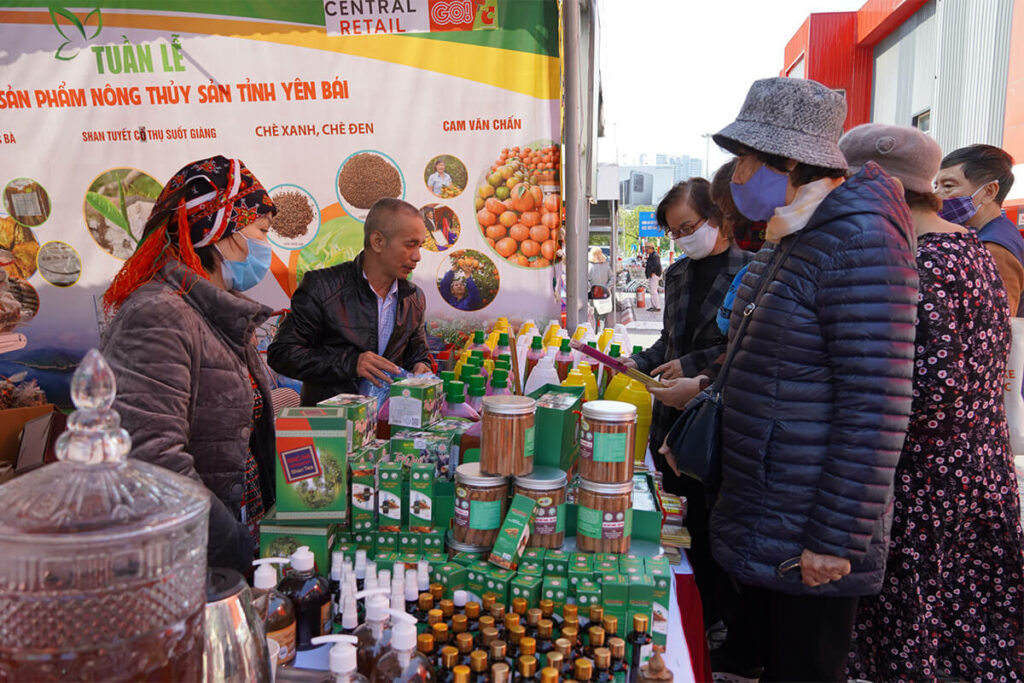 Mrs. Nguyen Thi Bich Van, Head of Communications, Central Retail in Vietnam said: "The GO! / Big C Supermarkets of Central Retail has started to introduce and sell goods for Tet Holiday, including those of Yen Bai province such as dried bamboo shoots, vermicelli, local buffalo meat, etc. Through the event, Central Retail hopes to look for new partners and suppliers to better meet the growing shopping needs for the holiday season."
REFERENCES
Yen Bai is a mountainous province located in the center of the Northwest region, with a natural area of ​​6,887.67 km2, population of over 800,000 people, and 09 administrative units including 01 city, 01 town and 07 districts with 180 communes, wards and towns.
With an area of ​​agricultural and forestry land of over 549,000 hectares located in many different climatic sub-regions, farmers in Yen Bai province have been producing many high-value agricultural products. With the policy of utilizing the land, sub-climates and the existing brands, Yen Bai has formed specialized farming areas for high economic value, originating a variety of brands in many different formats. They can be named by their geographical indications ("Van Yen cinnamon", "Muong Lo rice", etc.); collective brand ("Chiem Huong Dai Phu An – Van Yen rice"; "Van Chan orange", "Luc Yen orange", etc.); or trademarks (Dai Minh pomelo, etc.).