On 9th August, at the Conference to Promote Consumption of Longan and agricultural products of Hung Yen 2022, Central Retail in Vietnam attended a kick-off ceremony with container truck transporting longan into our stores of GO!, Big C, Tops Market. The event was witnessed by Minister of Industry and Trade Nguyen Hong Dien, Minister of Agriculture and Rural Development Lê Minh Hoan, Hung Yen Provincial Leaders and distinguished guests.
At his speech at the event, Mr Thierry Canivet, Chief Commercial Officer shared that "Over the last few months, our Commercial team has visited the longan farms of smallholder farmers and cooperatives in Hung Yen province for purchasing and distribution plan for the season in 2022 and to ensure that every Vietnamese household receives the highest quality longan at the best price".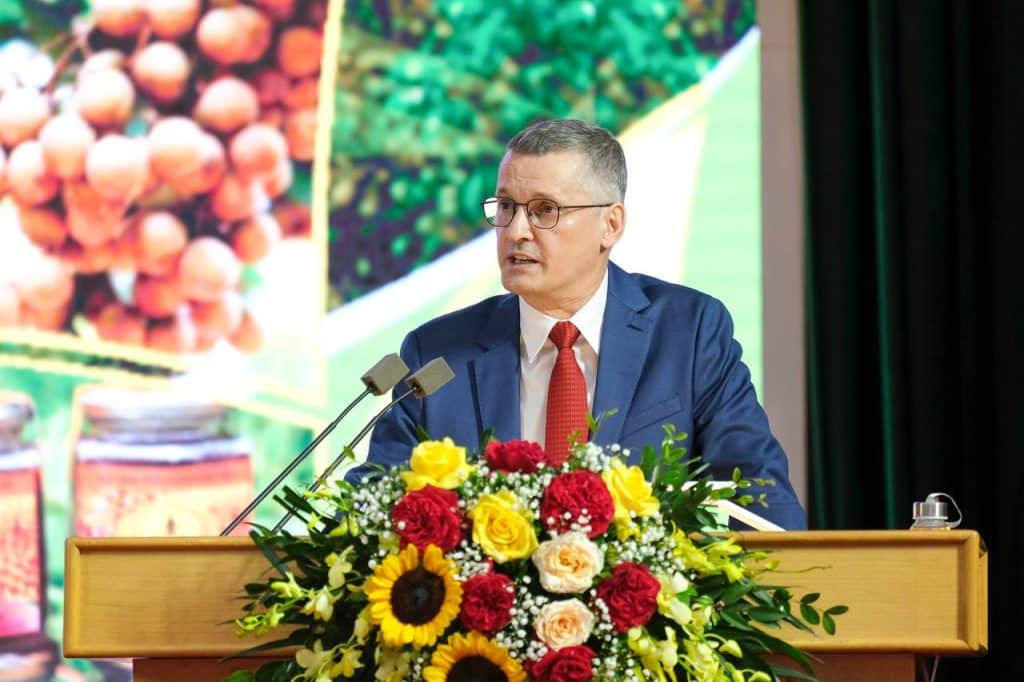 On this occasion, Mr Canivet, on behalf of Central Retail in Vietnam signed a Memorandum of Understanding (MOU) with representatives from local businesses and cooperatives in Hung Yen province to promote the consumption of longan and products of Hung Yen province in the retail system of Central Retail in Vietnam.
Longan and agricultural products of Hung Yen province will be displayed at the most visible counters in GO!, Big C, and Tops Market. We will introduce longan with full geographical indications from Hung Yen; longan with traceability stamp, VietGAP certified and run special promotion activities at stores with the "Best Value for Money", and display of drinks and desserts made of longan to customers…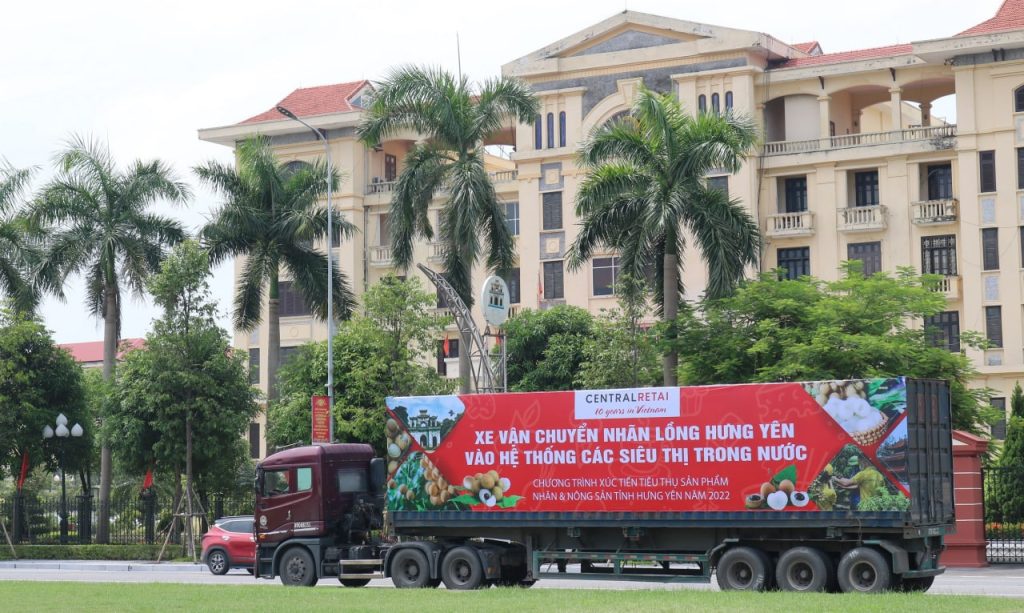 On top of that, longan will be promoted on e-commerce sites and our omnichannel for larger distribution of longan towards different tiers of consumers.
The promotion of longan and agricultural products from Hung Yen province once again reinforces our commitment to supporting Vietnamese products in general and contributing to Vietnam's prosperity.