On 12 Dec 2021 in HCMC, KIDO Group and Central Retail Vietnam officially signed a Strategic Partnership agreement, with the ambition to feature the Chuk Chuk F&B chain as a tenant in all of the Malls of Central Retail in Vietnam.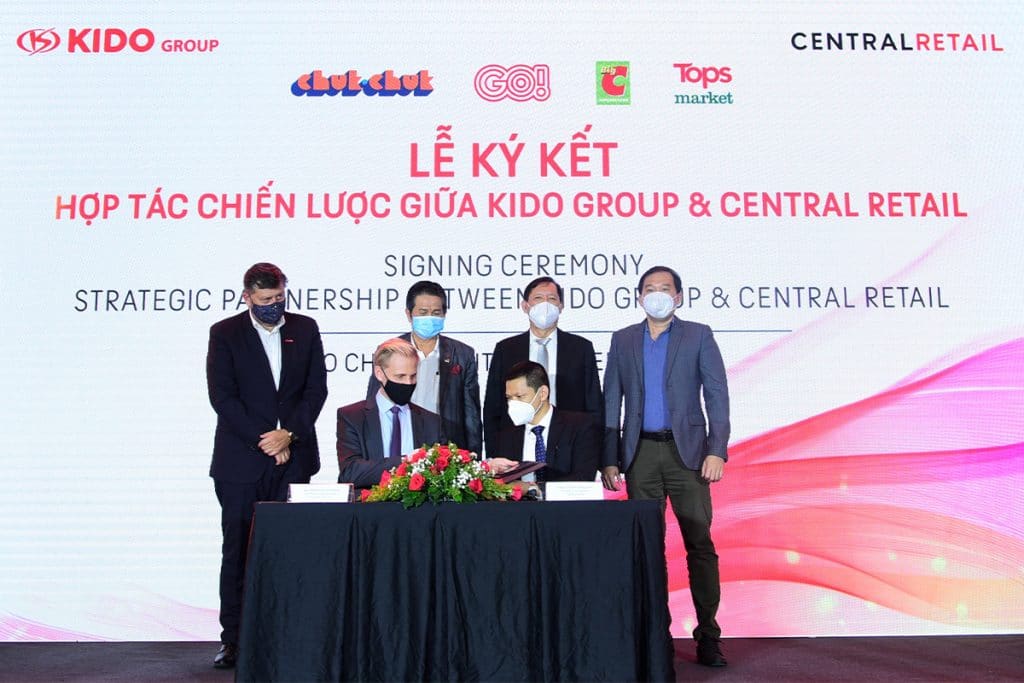 Through this Strategic Partnership with KIDO, the Company is looking forward to creating a sustainable connection with one of the most credited Vietnamese enterprises, to enhance our Malls further and bring new experiences for our visitors. The partnership with Chuk Chuk brings opportunities for both companies to create concepts together that enrich the customers' shopping experiences.
Central Retail in Vietnam owns a diversified retail brand portfolio that serves to be the launching pad to help Vietnamese products reach consumers. Through this Strategic Partnership, the Company can expand the portfolio of retail high-quality goods and develop the customer base, thereby continuing to affirm our leading position and increase our competitiveness in the retail industry, resonating with the Company's Vision of contributing to Vietnam's prosperity and enhancing the quality of life of the people.