Thai Nguyen – April 29th, 2021.
On April 29th, Central Retail in Vietnam held the Opening Ceremony of GO! Mall & GO! Hypermarket at Viet Bac Street, Tan Lap District, Thai Nguyen City.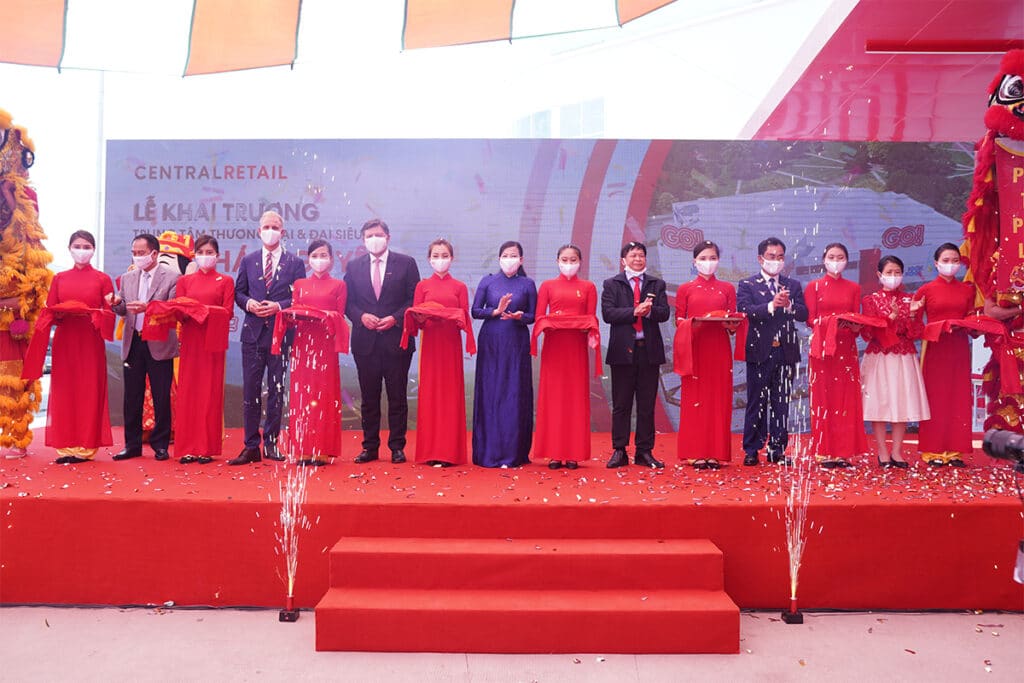 The Opening Ceremony was attended by the honourable leaders from the Thai Nguyen Province as well as neighbouring localities: Ms. Nguyen Thanh Hai – Member of the Party Central Committee, the Secretary of Thai Nguyen Provincial Party Committee, Head of the Provincial National Assembly delegation; Mr. Trinh Viet Hung, Alternate Member of the Party Central Committee, term XIII, Deputy Secretary of the Provincial Party Committee, Chairman of the Provincial People's Committee; Ms. Morakot Janemathukorn, Charge d'Affaires, Royal Thai Embassy; Mr. Olivier Langlet – CEO of Central Retail in Vietnam; and distinguished guests from the business partners, suppliers, journalists, and thousands of locals.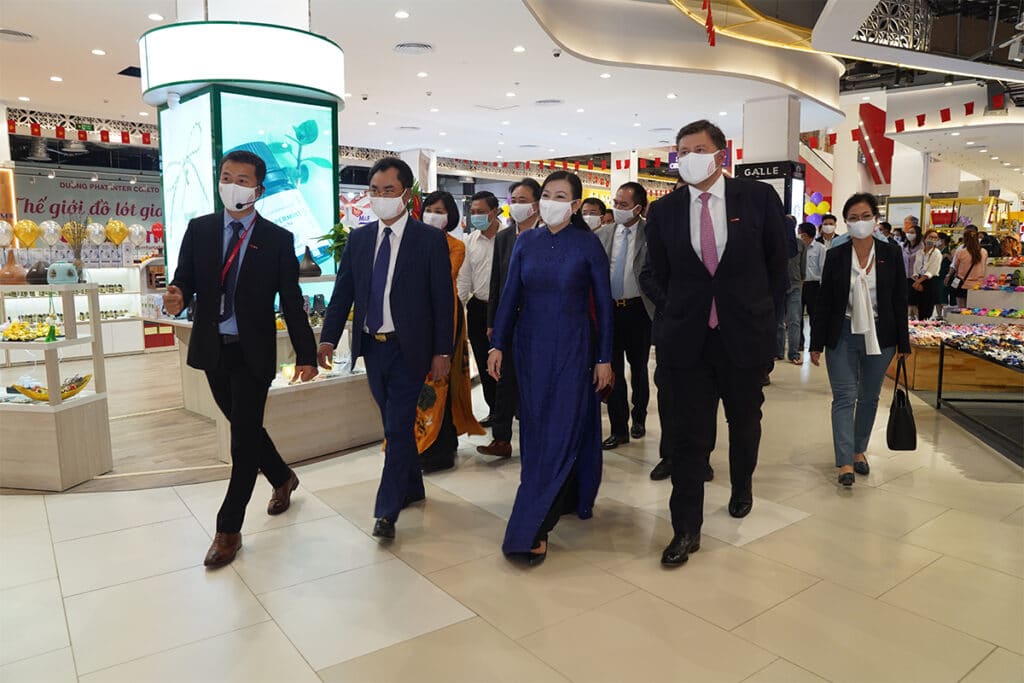 With a total area of ​​36,000 m2 and an investment of 540 billion VND, GO! Thai Nguyen is the largest and most modern shopping mall of Central Retail in Vietnam. It is expected that GO! Thai Nguyen would attract around 300 business associates to bring from basic to sophisticated shopping experience to people in Thai Nguyen Province, providing a wide range of products from essential goods, fast-moving consumer goods to innovative & entertainment services, and contributing to enhance the quality of life of the people.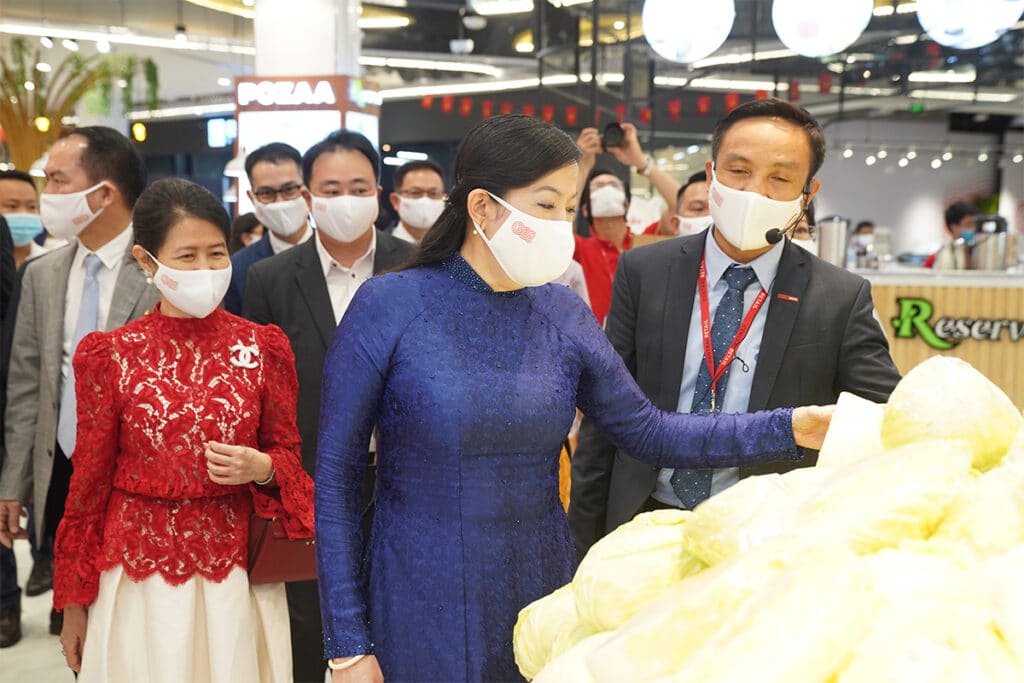 GO! Thai Nguyen consists of three floors, designed with the unique, modern, and exciting mall concept that provides an "Eat – Play – Shop" model in a one-stop shop, including:
– Hypermarket, FMCG and essential goods: the area covers ​​nearly 4,300 m2 with more than 40,000 products, including the brands of Central Retail in Vietnam such as LookKool, GO! Delicious, GO! Bakery… It is expected to offer an integrated shopping with an unrivalled experience that satisfies the demand of all kinds of shoppers, from young people to house wives and families. Especially, "One Commune – One Product" (OCOP) products are promoted in a dedicated space with products from Thai Nguyen, Bac Giang, Dong Thap, Quang Ninh, Thanh Hoa, and Bac Kan.
– ​​The shopping lobby: with famous brands on the ground floor such as Mom's chicken, Jollibee; and the first-ever GO Food vehicles in Thai Nguyen that bring exciting experience to customers
– Restaurant & Cuisine: offer valuable cuisine experience worldwide, including Jollibee, Mom's chicken, Tocotoco bubble tea, Yotea, Pozza Tea, Cafeteria, juice & smoothie Avocado, YoFresh, etc.
– Fashion & Accessories: Xtep, Prosport, Pericardin, Vitimex, Lamer; Tabora; Seiko
– Entertainment: Tan Viet bookstore, Kubo Kid's Playground, Game Word, MaxPatin, etc.
To realize the Company's Vision of "Contributing to Vietnam's prosperity and enhancing the quality of life of the people", on the occasion of the Grand Opening Ceremony, Central Retail in Vietnam donated equipments for 3 computer rooms at 3 primary schools in Thai Nguyen (Son Cam 3, Le Van Tam, Linh Son 1) that worth 1.2 billion VND.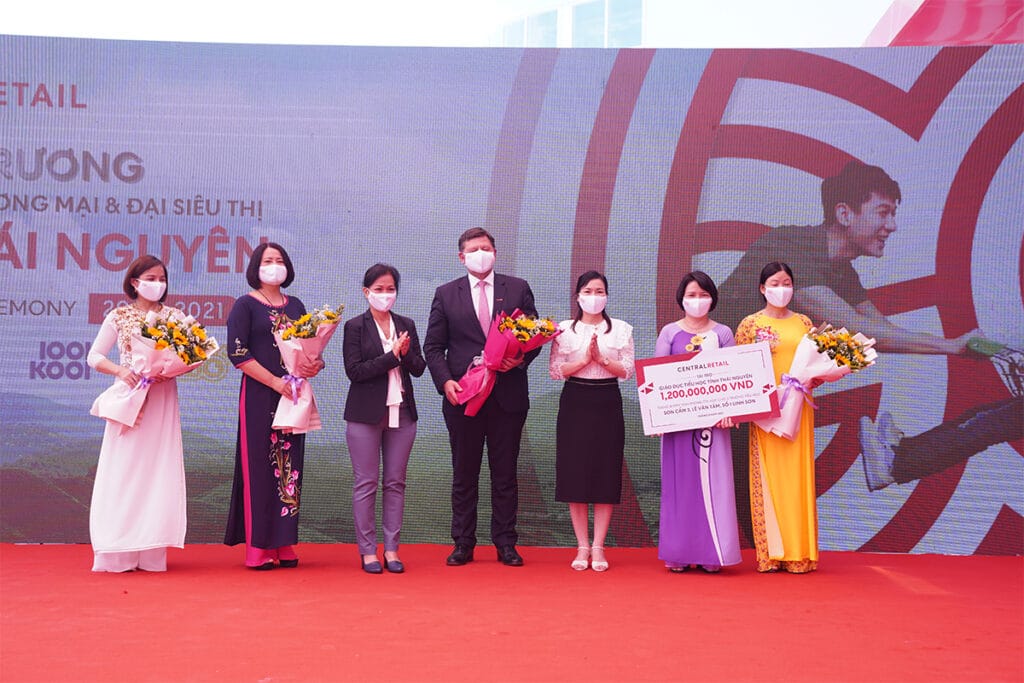 Mr. Christian Olofsson , Property President of Central Retail in Vietnam, revealed that from the very first day when visiting Thai Nguyen, they were impressed with the development of this key industrial and economic center in the North. The well-established infrastructure and the strategic geographical location enable the Province to enhance the locals' living standard and boost the GDP annual growth, notably higher than the average GDP of the country. Those are the strategic key factors that drive Central Retail in Vietnam to make the most important investment and build the largest GO! Mall so far in Viet Nam. "With the new mall concept that brings a fresh & modern look and accommodates all customers' diversified needs, we believe that The operation of GO! Thai Nguyen will not only provide a quality shopping experience for the locals and the neighbouring provinces, but also contribute to the dynamic retail industry and the exciting future of Vietnam", Mr. Christian emphasized.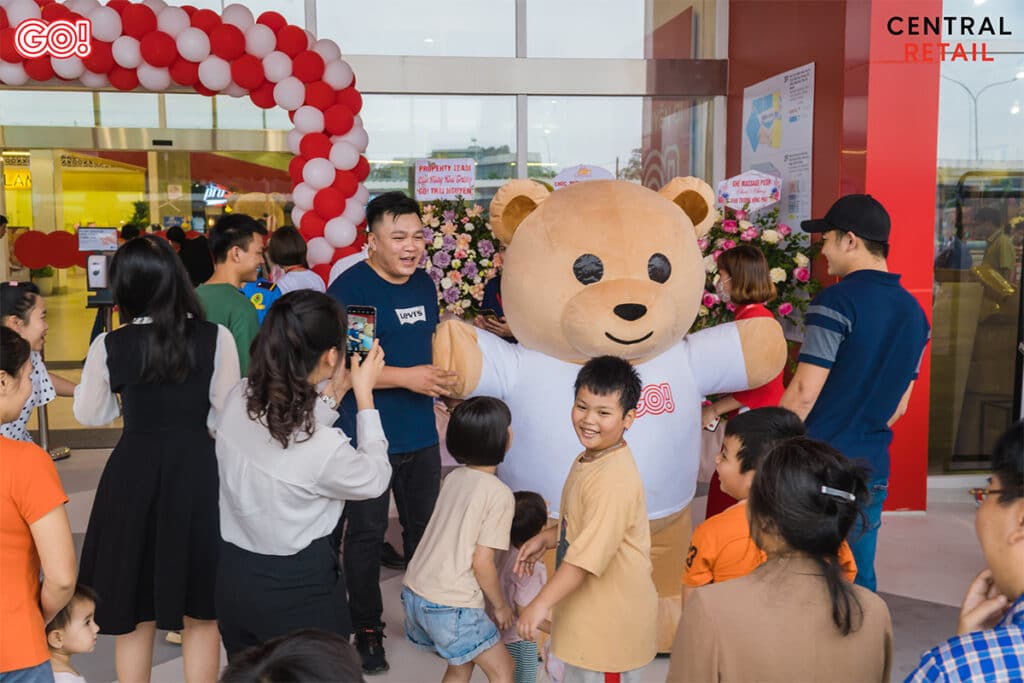 After 15 days of soft opening, despite being partly operational, GO! Thai Nguyen has been welcoming approximately 12,700 visitors/day during weekdays and 14,120 visitors/day during weekends to visit, shop and experience different services. These impressive numbers affirm the brand value of GO! Mall & GO! Hypermarket as well as the high demand for a quality shopping experience in Thai Nguyen.
About Central Retail in Vietnam
Central Retail Corporation Public Company Limited (CRC) is the retail leader in Thailand and the flagship company at the roots of Central Group. It has a network of more than 3,800 branded stores offering Multi-category products through Multi-format channels such as department stores, convenience stores, specialty stores, supermarkets, hypermarkets, plazas and online sales through omni channel platforms in Thailand, Vietnam & Italy. Central Retail business covers four categories including Food, Fashion, Hardline, and Property.
Central Retail in Vietnam was established in 2012 with only Fashion business. After nine years, we have become one of the largest multi-format foreign retailers in Vietnam with 270+ stores, 37 malls across the country with more than 1,000,000 total square meters of retail space across 39 out of 63 provinces and cities, providing employment and career opportunities for nearly 15,000 employees in Vietnam. Our three key growth drivers including Food, Non-Food and Property provide customers with a diverse portfolio of retail brands, including GO! Mall, GO! Hypermarket, Tops Market, Big C, go!, Lan Chi Mart, Nguyen Kim, Supersports, LookKool, Kubo, Hello Beauty, and Robins.
For Food business, we operate in 3 formats: i/ Hypermarket (Hyper GO!) with 34 stores locating in all cities and provinces of Vietnam, ii/ Urban Supermarket (Super GO!) with 7 stores in 2 key cities, and iii/ Supermarket in Rural areas (go! and Lan Chi) with 25 stores.
For Non-Food business, we provide more than 180 stores in Electronics, Home & Lifestyle, Fashion & Sports.
For Property business, we are one of the largest Shopping Mall networks in Vietnam, managing 37 shopping malls in 25 cities.