On January 21st, 2021, Central Retail in Vietnam organized a Handover Ceremony to present 02 new classrooms for Sin Chai school site of Ta Giang Phin elementary school (Ngu Chi Son, Sa Pa, Lao Cao). Being sponsored by Central Retail with the building cost of 300 million VND, the classrooms accommodated the needs of teachers and 37 pupils of H'Mong ethnic minority, facilitating them in daily school activities.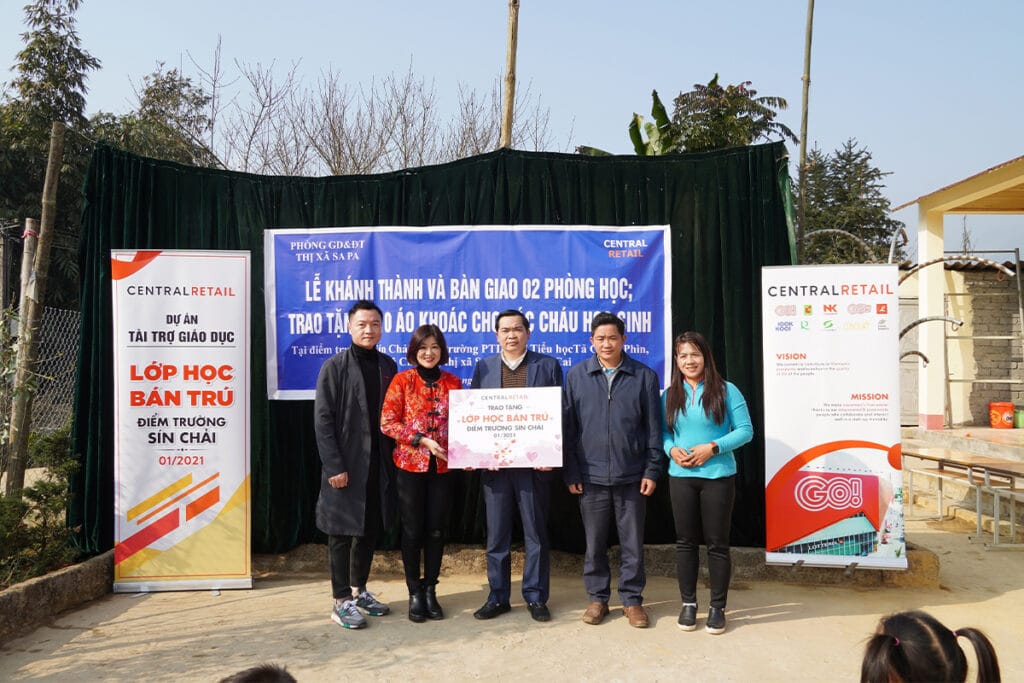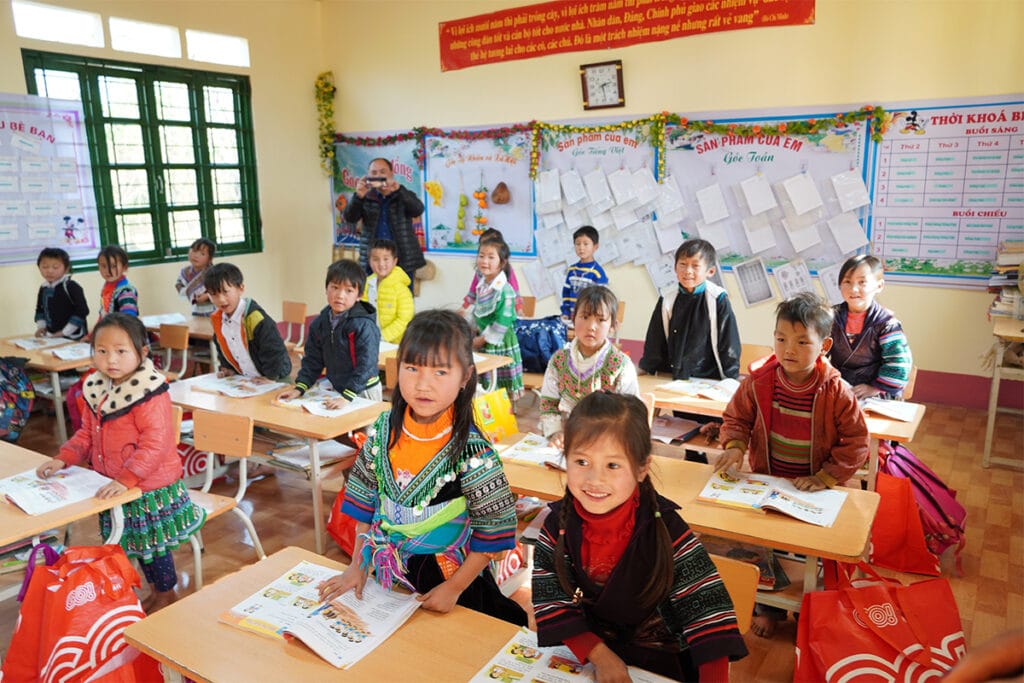 Mr. Do Van Tan, Head of Education & Training Department of Sa Pa, Lao Cai, said: "The Sin Chai school site was initially only 02 semi-permanent classrooms which were temporarily shielded by wood planks, causing difficulties for the kids to study during cold rainy & windy season. We are very pleased upon receiving the 02 new classrooms sponsored by Central Retail which will provide a safe place for the pupils to study so that they will not have to stay home during bad weather. Thanks to these rooms, the teachers can also have a chance to organize more activities for kids."Mrs. Nguyen Thi Bich Van, Head of Communications, Central Retail in Vietnam said: 02 newly built classrooms at Sin Chai school site belong to the Education sponsoring project of Central Retail in Vietnam, thus realizing the Vision of "contributing to Vietnam's prosperity and enhancing the quality of life of the people."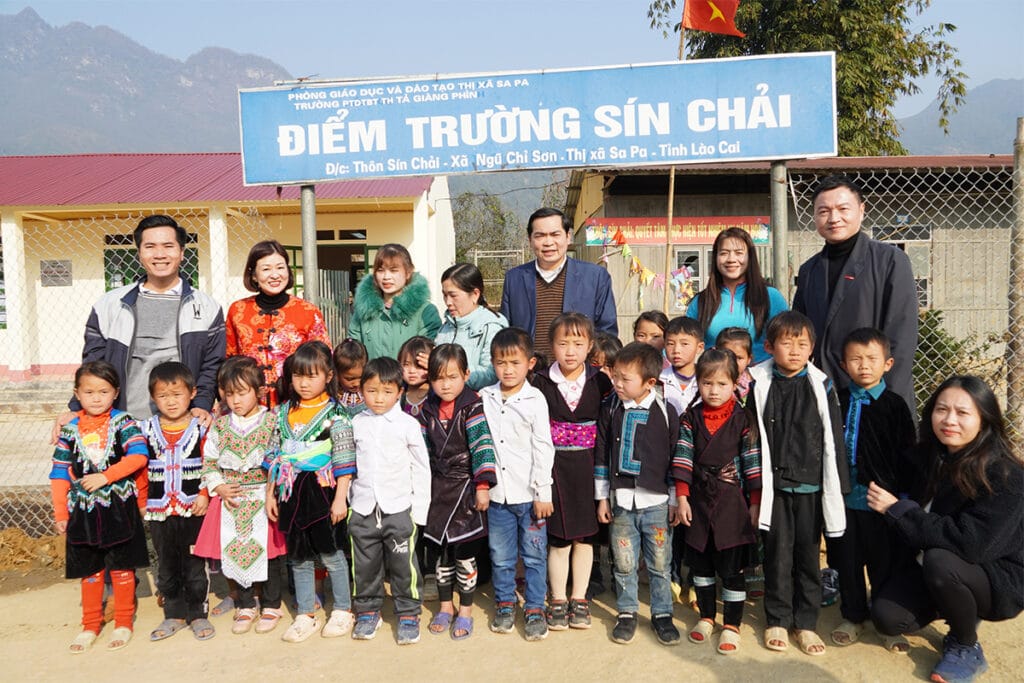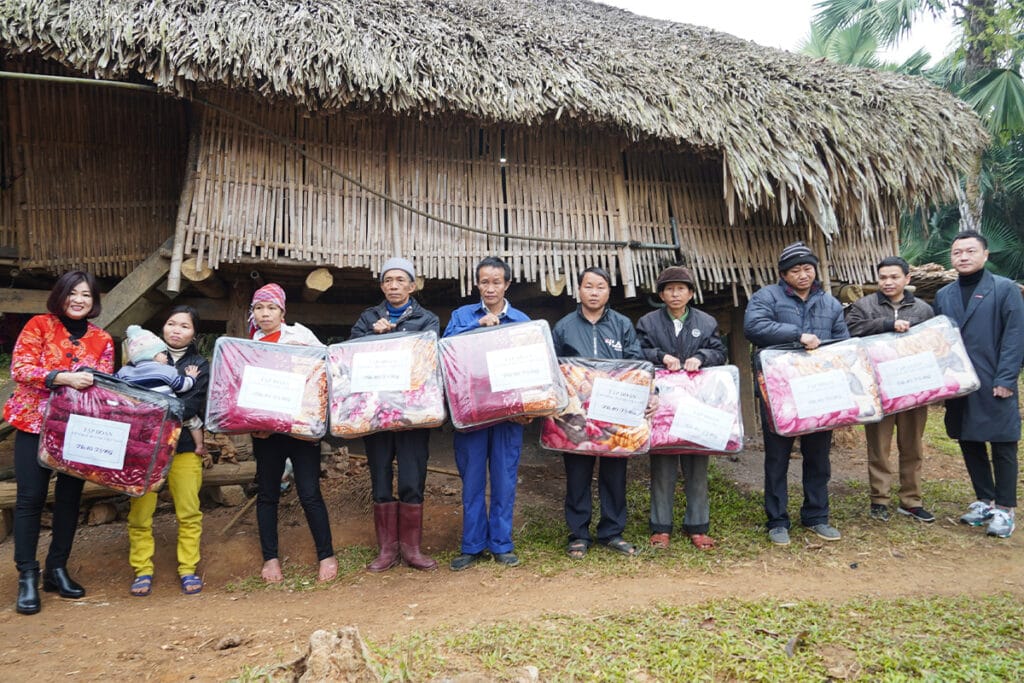 Before that, on the evening of 20 January 2021, as part of the program "Connecting Hands on the occasion of Tan Suu Tet" launched by Lao Cai's People Committee, Central Retail in Vietnam granted 500 warm blankets & 1,000 pairs of warm socks to people in poor villages and communes, including Nam Chay commune (Van Ban District, Lao Cai); 110 cotton-lined jackets to kindergarten, grade 1 & 2 students at Sin Chai school site (Ngu Chi Son commune, Sa Pa) (with a total value of about 300 million VND).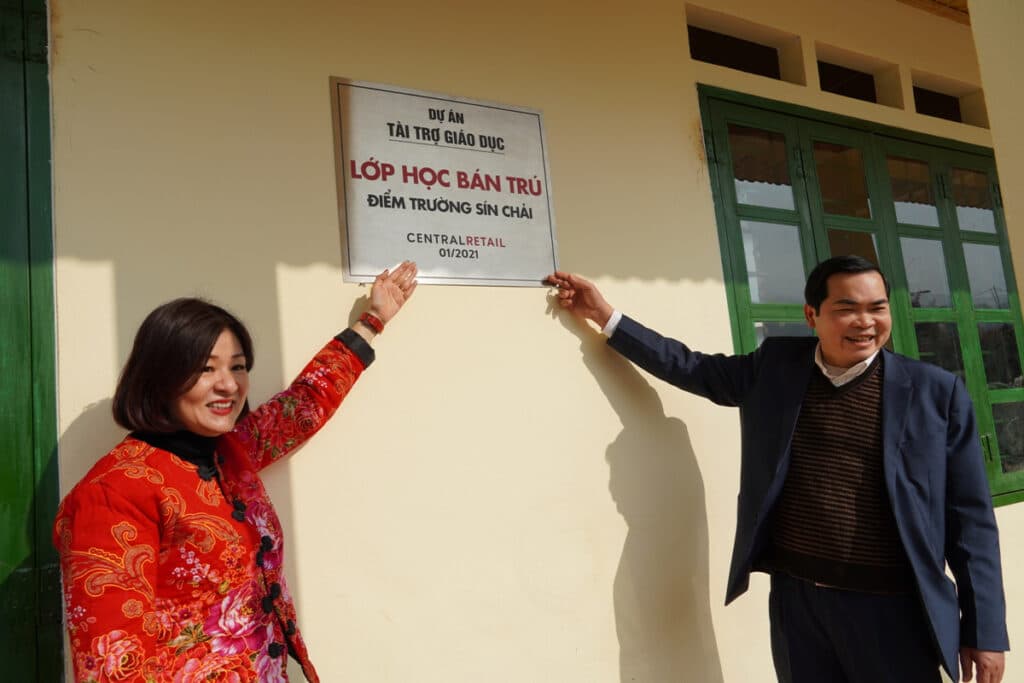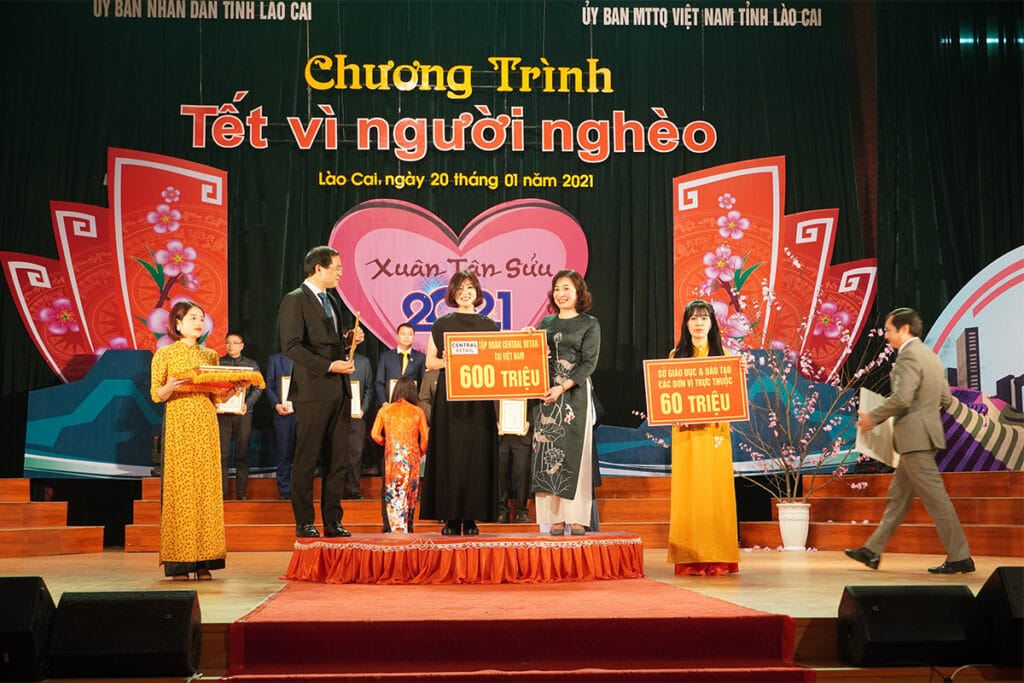 "As one of the leading multi-format foreign retailers in Vietnam, Central Retail is operating in 03 key growth drivers including Food, Non-Food and Property based on our Vision towards sustainable development, contributing to Vietnam's prosperity and enhancing the quality of life of the people. The multi-format, multi-category business has enabled us to truly understand the effect of Covid-19 pandemic across all aspects of life, especially to the poor in highlands and border areas like Lao Cai. With our small contributions, we hope that no one will be left behind, and everyone will enjoy the upcoming Tet's Holiday together", Mrs. Nguyen Thi Bich Van emphasized.