On the 1st of February, Central Retail in Vietnam was honored to receive the Certificate of Merit from the People's Committee of Ho Chi Minh City for its contribution to the City's action in ensuring a good Tet for all of the City people.
Via its operation, the company has worked to prepare the surplus of goods supply, created attractive promotion such as the "fresh pork – selling at no profit" program, contributing to the City's stabilization program that sought to prevent an inflation of price for food and foodstuff during Tet when demand for these essentials surges, ensured the balance of goods supply and demand in the market before – during, and after the Lunar New Year and supported the underprivileged communities via its CSR activities.
The recognition was part of the City's Conference to report on the results of Tet's contribution and provide socio-eco directions and action plan for February 2023 under the host of HCMC People's Committee Chairman, Mr. Phan Van Mai.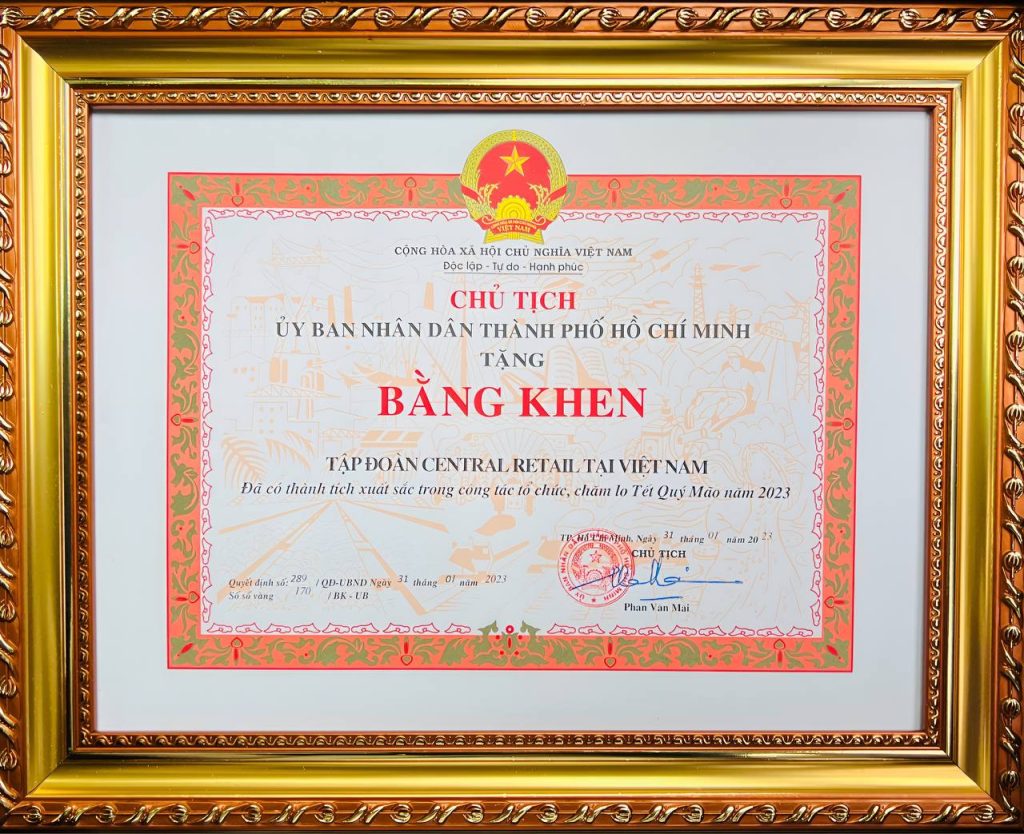 This is the third year in a row that Central Retail in Vietnam has received a certificate of merit from the People's Committee of Ho Chi Minh City, therefore demonstrating the company's relentless efforts in supporting and sharing with local communities where GO!, Big C, and Tops Market operate in Ho Chi Minh City in particular and 3 regions of the country in general.