On April 26, the representative of Central Retail in Vietnam and the Vietnam Red Cross Society National Headquarters signed a Memorandum to support the programme "Nutrition for the poor children and children with disabilities" whereby Central Retail will join hands in setting up donation boxes at our malls and hypermarkets in 3 regions of the country.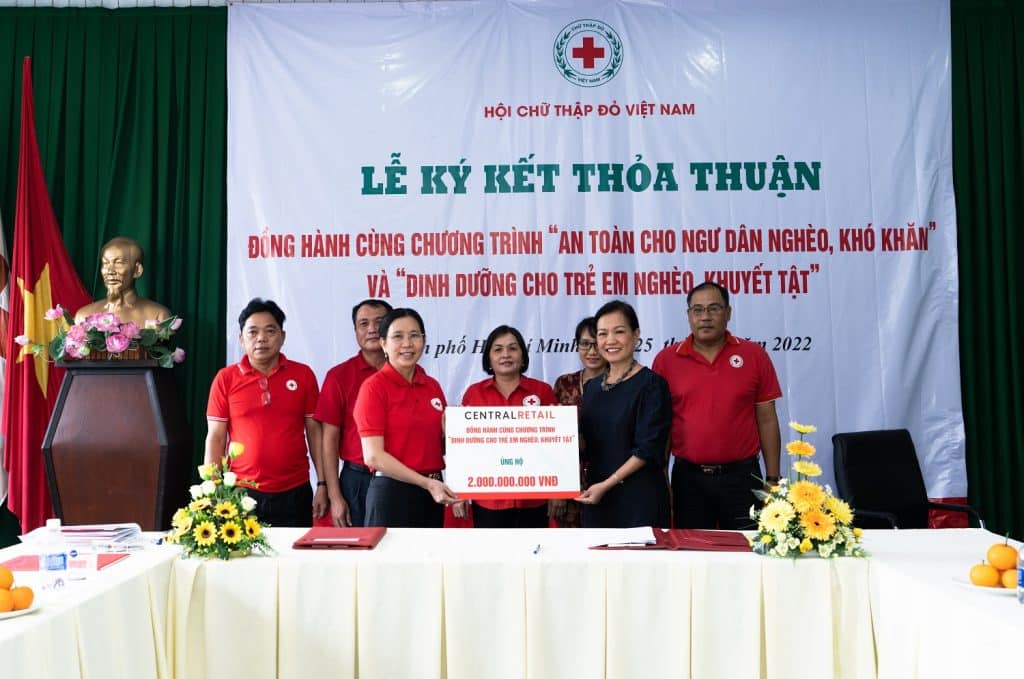 The total amount of money raised in 5 years (from now until April 25, 2027) – estimated of VND 2 billion, will be transferred to the Vietnam Red Cross Society's fund for deploying the "Clean Kitchen, Delicious Rice" model for poor students, and students with disabilities from full, and flexi boarding schools in deprived communes in mountainous, and border areas.
This is one of Central Retail's efforts to contribute to the community in localities where our malls and supermarket have operations and business activities to fulfill our commitment to "Contribute to Vietnam's prosperity and enhance the quality of life of Vietnamese people".