On June 22nd, Central Retail in Vietnam in collaboration with the Department of Industry and Trade of Can Tho city, held a kick-off ceremony for the Week of OCOP and local specialties 2022 starting from June 22nd to June 26th at GO! Can Tho.
The event aims to support businesses, cooperatives, craft villages, and local specialties households under the OCOP program from 13 provinces and cities of the Mekong Delta, to have an opportunity for product distribution to our retail systems and at the same time to connect with consumers for product branding and recognition. By doing so, it would help boosting local consumption and create opportunity for export of these products of excellence.
Mr. Olivier Langlet, Group CEO of Central Retail in Vietnam shared: "OCOP from its original meaning to keep the local culture and knowledge of the products in the province, is a strong contributor to the economic development of the country and more precisely, a society pillar for our provinces. In collaboration with the Ministry of Trade and Industry and the Ministry of Agriculture and Rural Development, Central Retail in Vietnam has been the pioneer retailer promoting OCOP through OCOP fairs; Local, regional, and national assortment listing in our stores; Annual event of Vietnam Goods Week in Bangkok, Thailand…".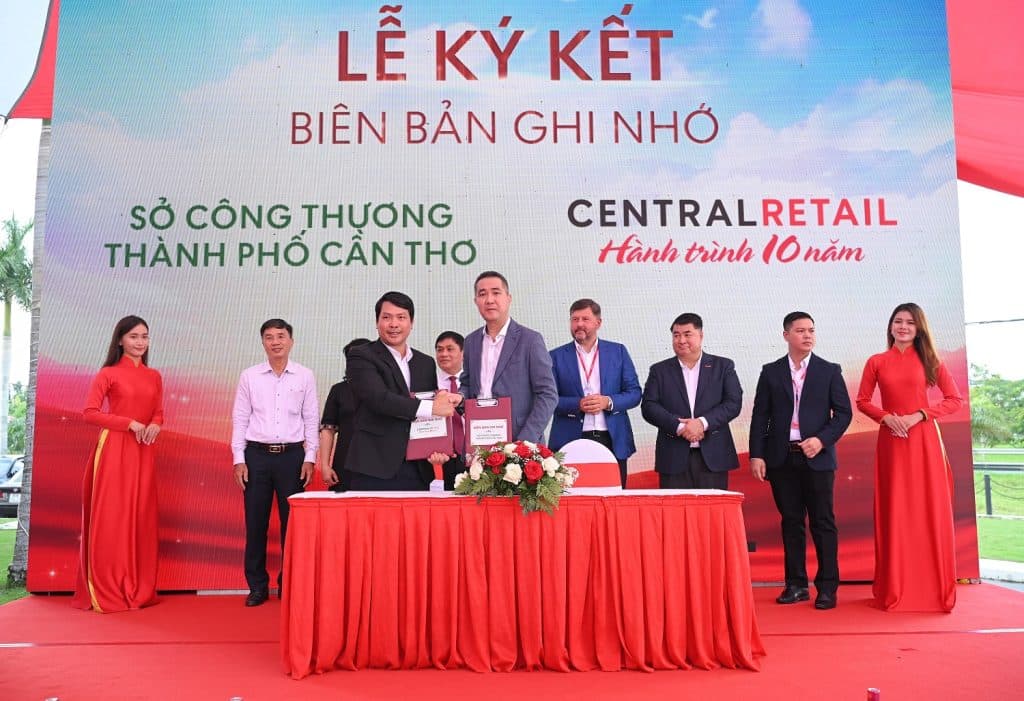 At the ceremony, the representative of Central Retail in Vietnam has signed a Memorandum of Understanding (MOU) with Can Tho Department of Industry and Trade to join forces in developing and boosting the consumption of fresh agricultural OCOP products through activities of promoting, introducing; penetrating their products to our distribution system of GO!, Tops…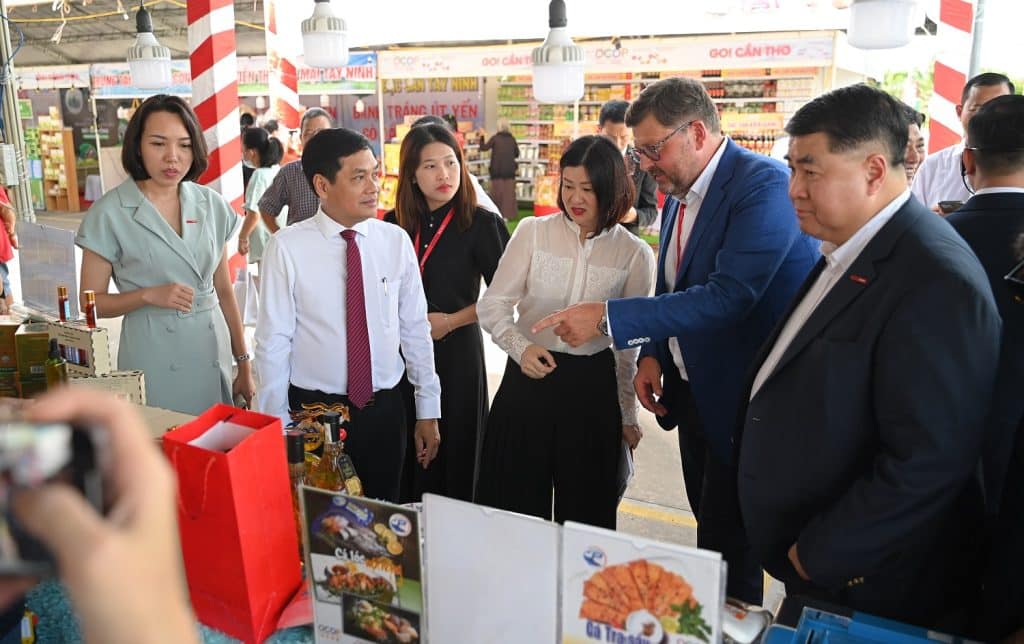 Week of OCOP and local specialties 2022 is one of the major activities towards the 10th anniversary of Central Retail in Vietnam, also affirms our commitment to join hands with the Government to support economic recovery in 2022; boosting consumption demand, accelerate travel recovery; raise awareness of the value of OCOP and unique local agricultural products.