On the morning of June 14th, Central Retail in Vietnam organized the "Bring Your Own Shopping Bag" program at 10 Tops Market locations across four key cities in response to International Day Without Using Plastic Bags (July 3rd) and World Environment Day (June 5th).
This is one of Central Retail's sustainability initiatives in Vietnam for 2023, following the success of the pilot phase of the "No Plastic Bag Day" program in 2022.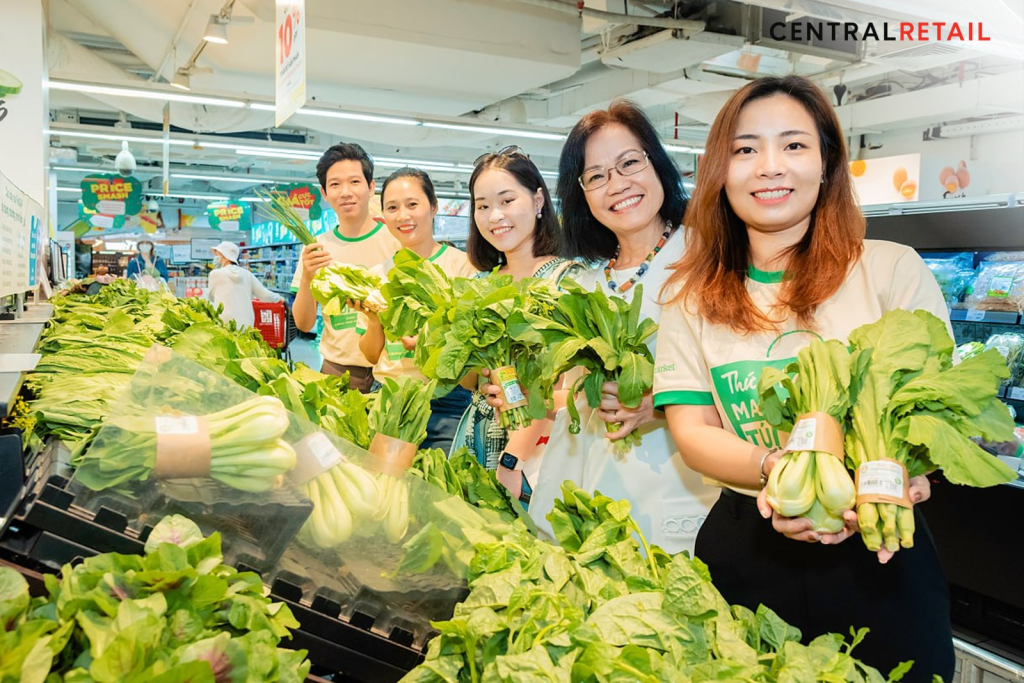 The program aims to promote environmental protection awareness and inspire positive shopping habits among consumers in modern retail channels. It is also a milestone on the company's journey towards sustainable development to achieve its goals as a Green & Sustainable Retailer.
Not only encouraging customers to bring their own shopping bags, Tops Market is also offering fresh produce wrapped in banana leaves, kraft paper, and other packaging products instead of plastic bags and food wraps. The store is also providing free carton boxes along with free or discount programs for reusable bags.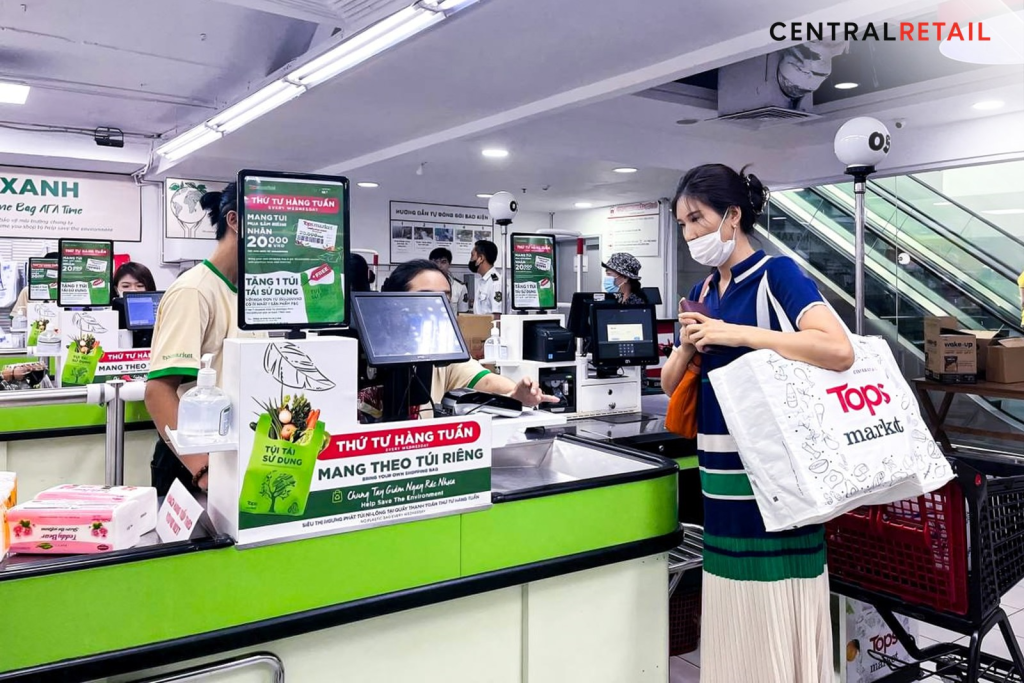 By implementing this program, Central Retail aims to significantly reduce plastic bag consumption by an estimated 32.000 bags per day within the Tops Market supermarket system.
The "Bring Your Own Shopping Bag" initiative will take place every Wednesday at Tops Market supermarkets nationwide, starting from June 7th, as part of the company's roadmap to completely reduce the use of plastic bags in Central Retail's retail system.