On July 26, Mr. Olivier Langlet – Group CEO of Central Retail in Vietnam and delegates had a meeting with the Ministry of Industry and Trade (MOIT) to present the 5th Vietnam's Week event, which will be co-hosted by Central Retail and MOIT in November at CentralwOrld (Bangkok, Thailand).
At the meeting, Mr Langlet shared with Deputy Minister Do Thang Hai that the 5th Vietnam's Week, under the theme Taste of Vietnam will carry the same spirit and objectives from the previous years, which is to join hands with the Government of Vietnam to promote culture, attractive tourist destinations and most of all, products of excellence from Vietnam to the Thai market.
Vietnam Week 2022 is expected to invite more than 40 businesses to display and introduce the best Vietnamese products to Thai consumers with the following criteria:
– Products with great innovations, new products, healthy products, organic products, organic farming products…
– Products which managed by Blockchain technology.
– OCOP Elite products.
– Products under the champion program of Vietnam.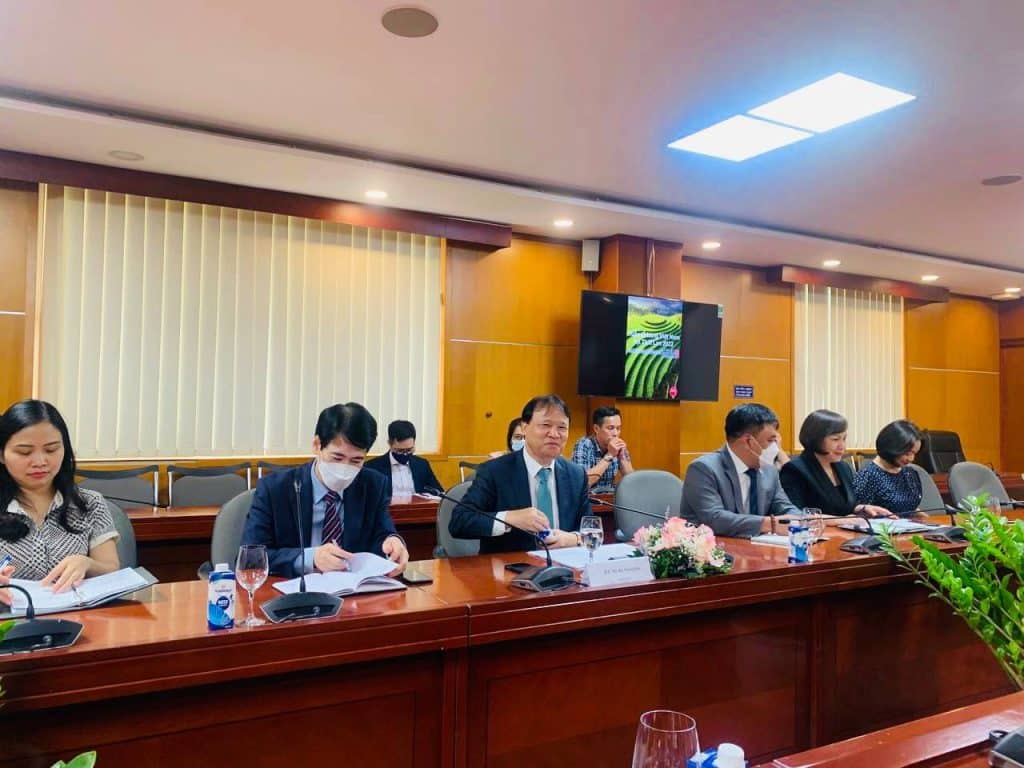 The event also aims to assist more than 80 Vietnamese businesses to learn about markets and distribution channels as well as export opportunities through the Business Matching session to be held alongside the Vietnam Week event.
At the meeting, the Ministry of Industry and Trade expressed its support for Vietnam Week to build a bridge to connect Vietnamese goods to Thai consumers and its market. Deputy Minister Do Thang Hai also highly appreciated that Vietnam Week 2022 is built under the concept of GO! – a member of Central Retail in Vietnam – being present in 3 regions of the country with 39 locations, thereby introducing Thai stakeholders the model of our Mall which has been a proven success story and making its mark in Vietnam.
On this occasion, Central Retail has a chance to discuss with the MOIT on its business strategy and plan of action to continue the commitment to promote and create opportunities for export of Vietnamese goods thereby realizing its vision of "contributing to Vietnam's prosperity and improving the quality of life of the people".