On June 15th, Central Retail in Vietnam collaborated with Tien Giang Province People's Committee at GO! My Tho to hold a kick-off ceremony for the Fruit Festival 2023, which will run from June 15th to June 18th.
The event has the honor to welcome Mr. Pham Van Trong – Vice Chairman of Tien Giang Provinces, Ms. Wiraka Moodhitaporn – Consul-General, Royal Thai Consulate-General in Ho Chi Minh City, Mr. Tran Quang Tan, Director of Bac Giang Department of Industry and Trade; Mr. Nguyen Nguyen Phuong – Deputy Director of HCMC DOIT; Mr. Tran Phu Lu, the Deputy Director of the Investment and Trade Promotion Center; Representatives of Ministry of Industry and Trade; Representatives of Ministry of Agriculture and Rural Development; Representatives from other provinces in the Mekong Delta region, along with a large number of people in Tien Giang province and neighboring areas.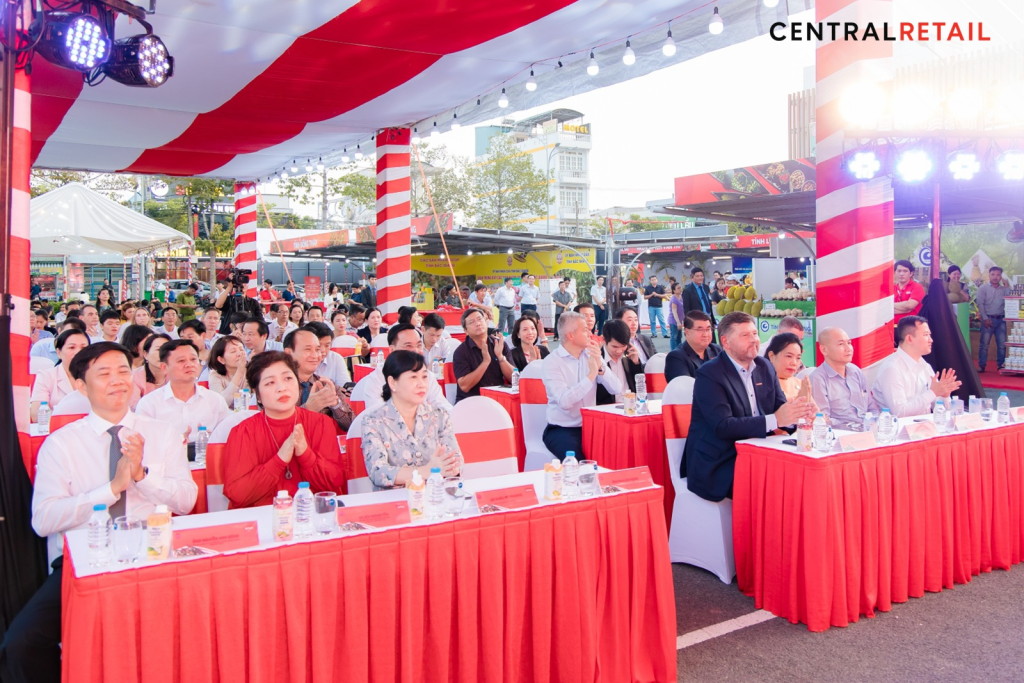 Sixteen booths representing the southern provinces of Vietnam, known for their rich fruit and agricultural culture, including Tien Giang, Ben Tre, Tra Vinh, My Tho, Ving Long, Dong Thap, and Long An, as well as fruit businesses like Vina T&T, Meet More, Me Kong Fruit, THABICO and SokFarm, exhibited their fruit specialties, such as durian, dragon fruit, grapefruit, orange, mango, rambutan, star apple, mangosteen, and coconut. In addition, two special booths displayed lychee from Bac Giang province and plums from Son La province.
The idea for the Fruit Festival originated from the traditional culture of the Double Fifth Festival, which marks the beginning of the ripe fruit season in the South and lychee harvest time in the North. Central Retail hopes to organize this event annually and eventually develop it into the "Vietnam Tropical Fruit Festival." Doing so would help boost local consumption and create opportunities for the export of these excellent products.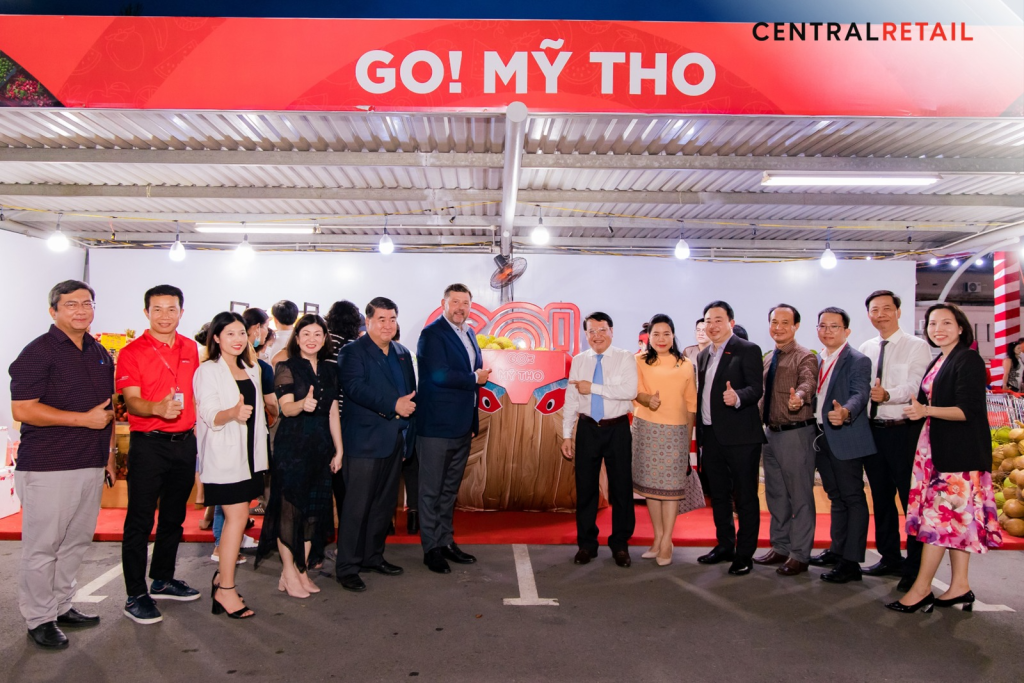 The kick-off ceremony, marked by the beating of a goong, officially launched the fruit promotion at Central Retail's store chain, including GO!, Big C, and Tops Market, which will run until June 28th. The promotion aims to increase the consumption of specialty fruits from Tien Giang province, lychee from Bac Giang province, and fruits in season from other regions across the country. It is expected that over 700 tons of fruit will be consumed throughout the entire retail system of Central Retail in 3 regions of the country during the Fruit Festival.
All guests from the kick-off ceremony were also invited to take a tour of GO! Mall and GO! Hypermarket in My Tho to see the store's efforts in bringing the best products of Vietnam to serve the needs of consumers.