Central Retail in Vietnam participated the "Plastic Segregation for Recycling" festival and forged a strategic partnership with Unilever Vietnam in the collaborative program titled "Plastic Waste Segregation at Source, Collection, and Recycling to Drive Circular Economy Model by 2025."
The festival, jointly organized by Unilever Vietnam and the People's Committee of District 7 in Ho Chi Minh City (HCMC) on 16th June, aimed to raise public awareness about the importance of segregating plastic waste at source and promote plastic recycling for everyday use and production purposes, in an effort to combat environmental pollution.
The festival was honored to welcome the Leaders of the Department of Natural Resources and Environment, Vietnam Women's Union, Youth Union, Vietnam Waste Recycling Association, representatives from local businesses, partners, and local residents.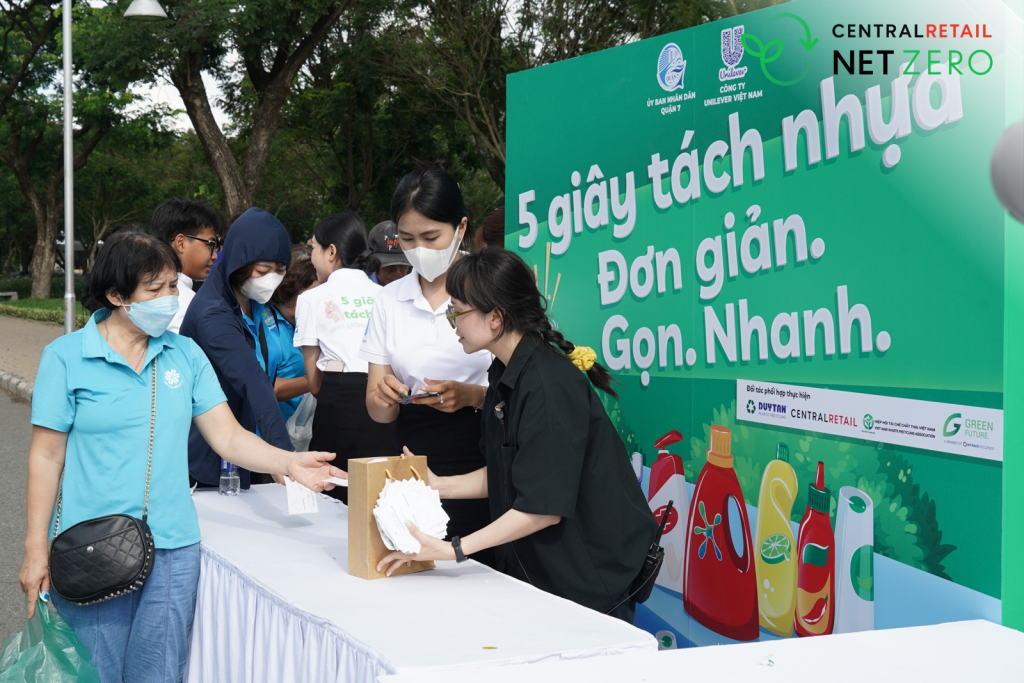 We, at Central Retail Vietnam, have taken on the role of a strategic partner alongside Unilever Vietnam to tackle the issue of plastic pollution by actively implementing the Circular Economy model. Our focus lies in bolstering plastic waste management, recycling efforts, and reducing plastic pollution and disposal.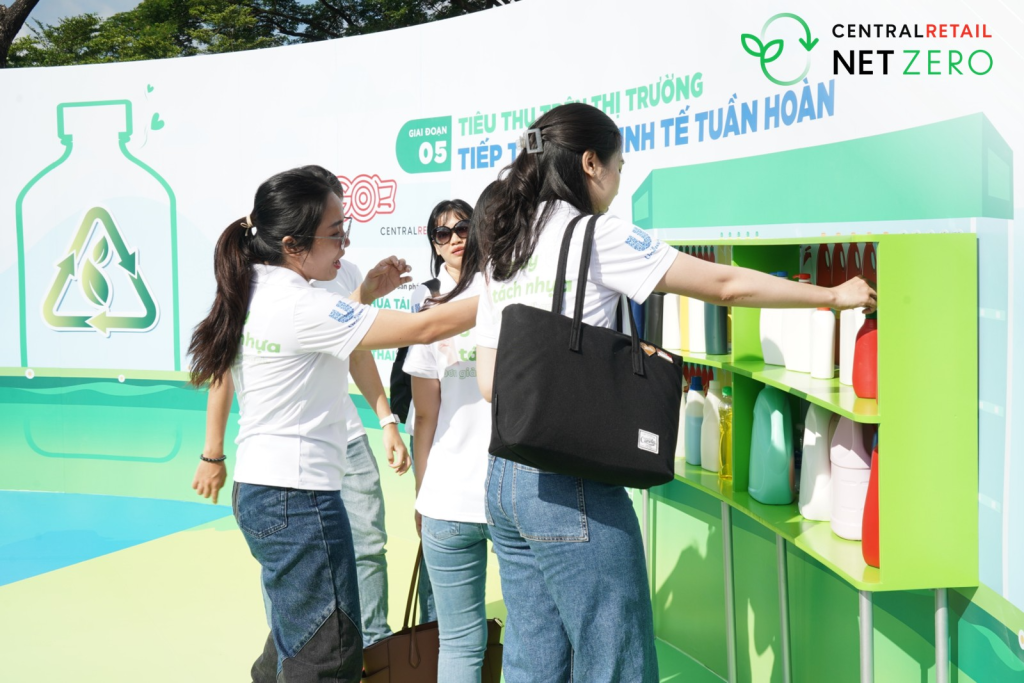 As part of our commitment, our retail brands not only distribute products that incorporate recycled plastic packaging but also strive to inspire consumers to continue sorting plastic waste at home, fostering the concept of granting plastic a new lease of life through production.
Being a member of The Alliance of Retailers to Reduce Single-Use Plastic, we consistently endeavor to fulfill our role as an environmentally responsible retailer and contribute to society through various meaningful activities.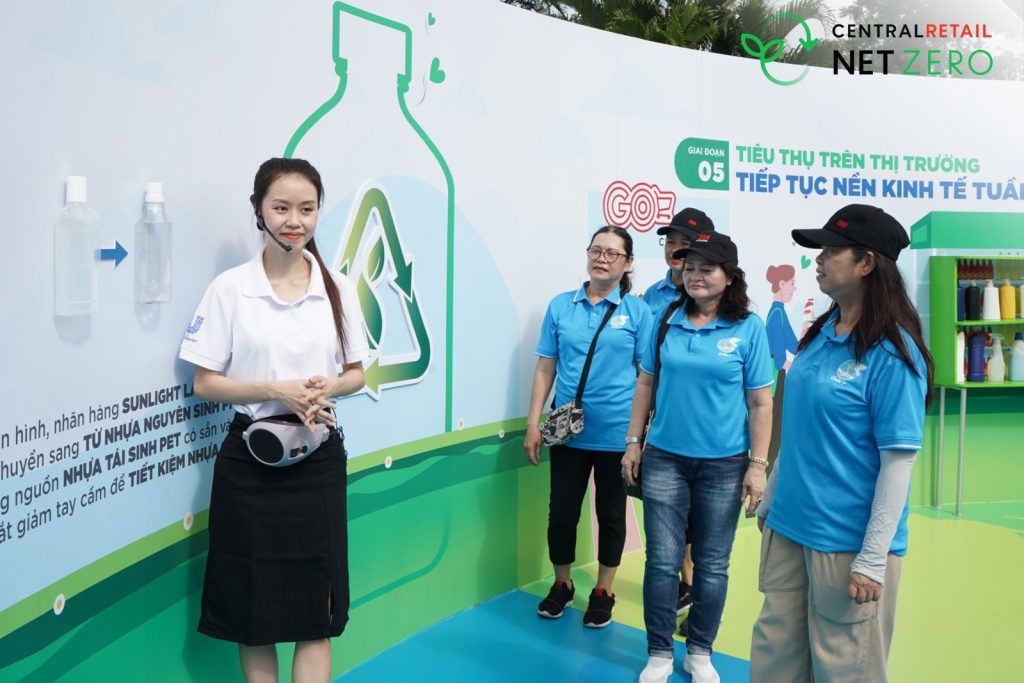 Recently, we successfully launched the "No Plastic Bag Day" program in 2022, followed by the "Bring Your Own Shopping Bag" initiative that commenced in June 2023 at 10 Tops Market stores across the nation.
These initiatives are parts of our roadmap towards completely reducing the use of plastic bags within our retail system, progressively advancing our sustainability objectives as a Green and Sustainable Retailer.