On June 29, at the Independence Palace, Central Retail in Vietnam was honored at the "Top 50 Corporate Sustainability Awards 2023" event for its outstanding CSR activities focused on sustainable and environmental protection.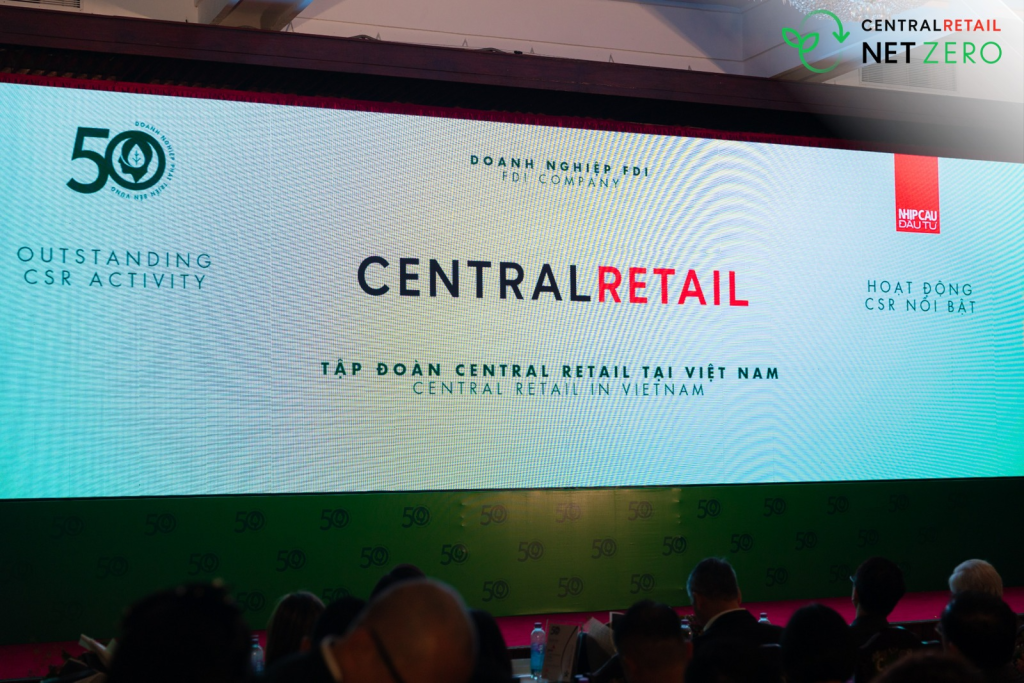 Ms. Nguyen Thi Hong, Head of CSR at Central Retail in Vietnam, shared, "As a member of the Alliance of Retailers to Reduce Single-Used Plastic Bags, we have consistently strived to encourage consumers to reduce plastic bag usage, promote positive consumption behavior, and implement environmentally friendly solutions throughout our system."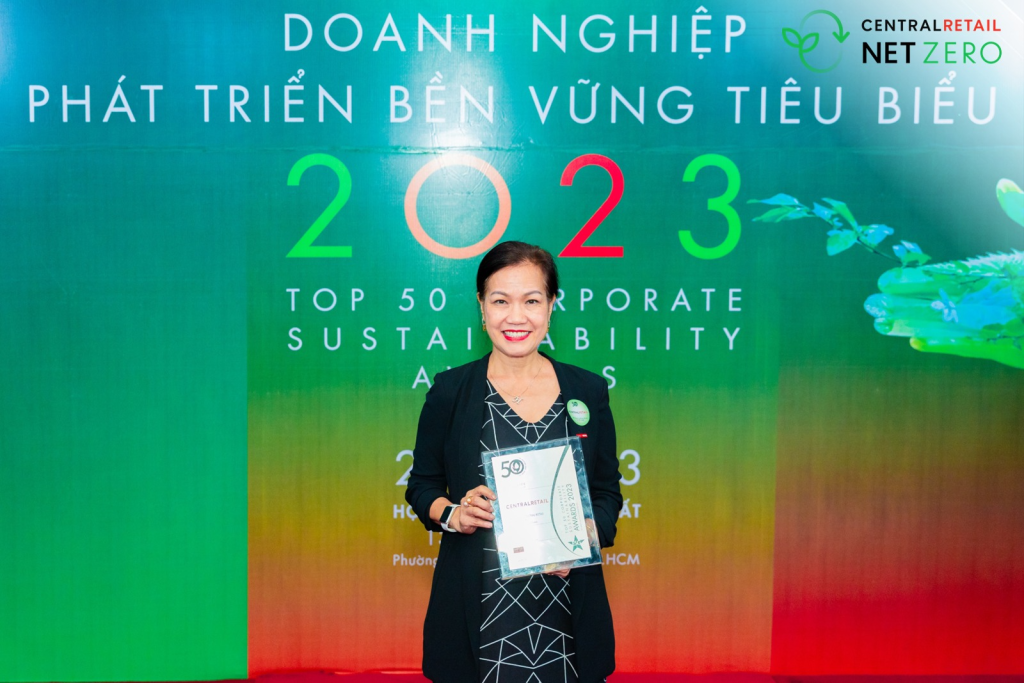 Central Retail has actively responded to the Ministry of Natural Resources and Environment's "No plastic bags in Vietnam" initiative. We successfully implemented the "No Plastic-Bag Day" program in 2022 and launched the "Bring Your Own Shopping Bag" initiative in June 2023 across 10 Tops Market stores nationwide. These initiatives aim to completely eliminate the provision of plastic bags at Tops Market in the near future.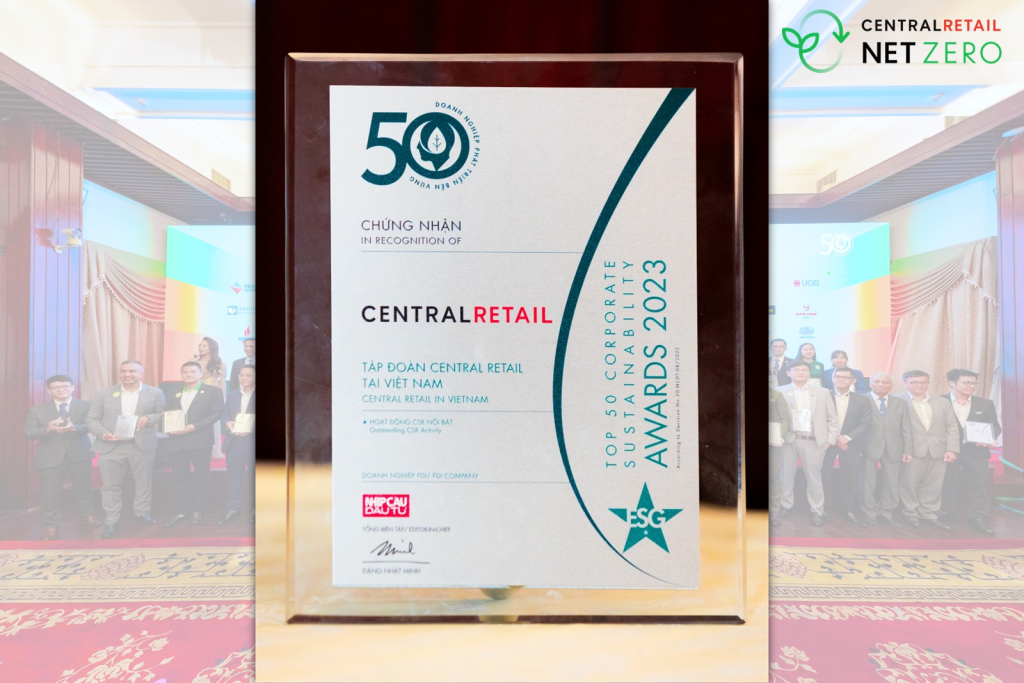 In addition, the GO!, Big C, and Tops Market supermarket chains have adopted eco-friendly plastic bags and actively promoted the use of Lohas bags (reusable bags) at a discounted price for customers.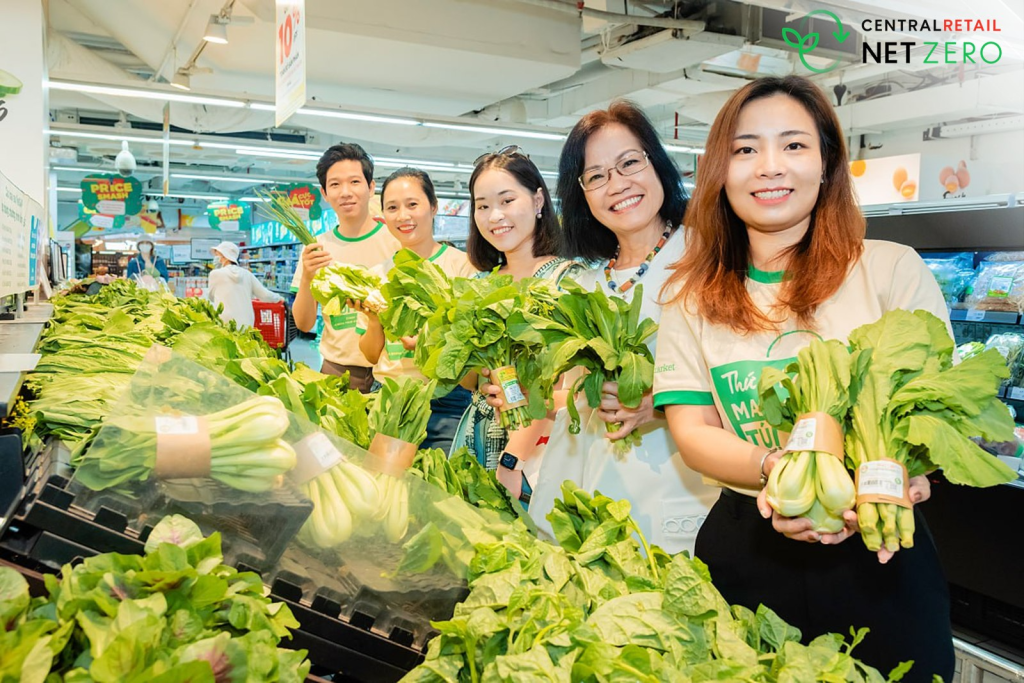 The "Top 50 Corporate Sustainability Awards 2023," organized by Nhip Cau Dau Tu Magazine, aims to recognize businesses that have made significant contributions to sustainable, environmentally friendly development, and social equality.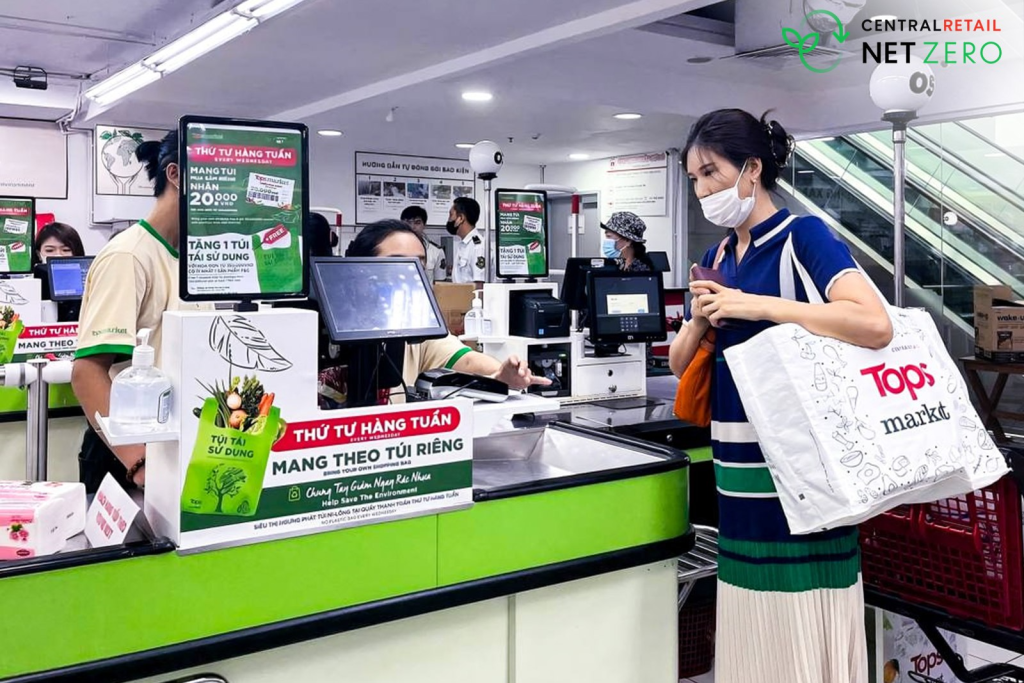 This recognition from the reputable panel of judges organized by Nhip Cau Dau Tu reflects Central Retail's ongoing efforts to implement environmentally friendly practices across all aspects of its operations, particularly its CSR activities focused on protecting the environment.