On June 7, 2023, Central Retail in Vietnam participated in the Luc Ngan Lychee Sales Promotion Conference, marking the beginning of an exciting venture.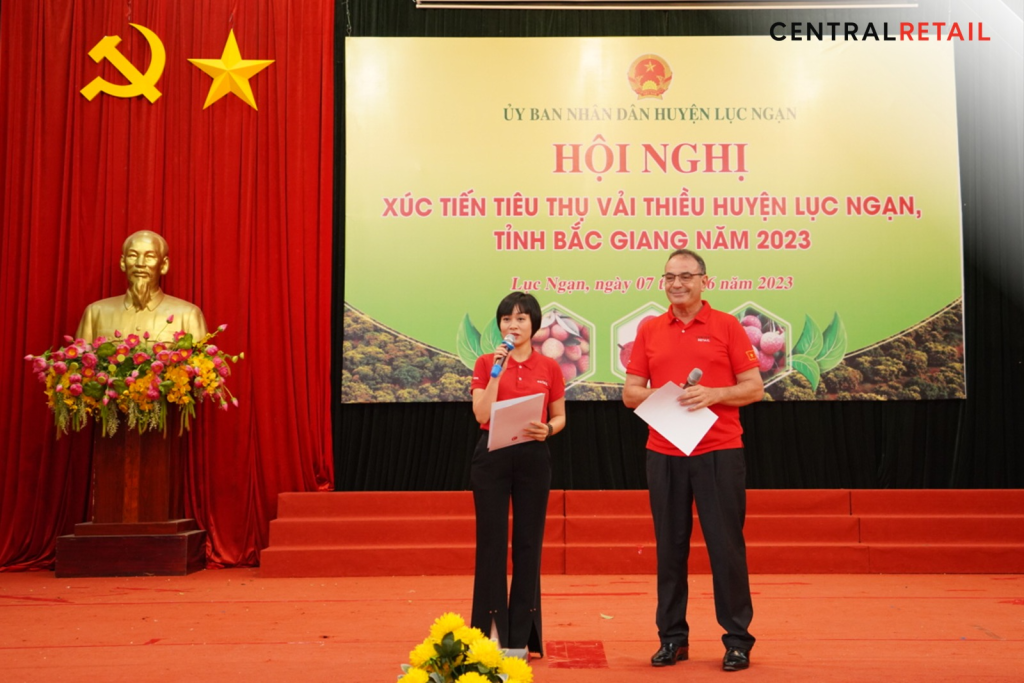 The event featured a kick-off ceremony and the waving off symbolic gesture where container trucks transport fresh lychee to our retail chain stores, including GO!, Big C, Tops Market, and mini go!, as part of our efforts to promote lychee consumption for the 2023 season.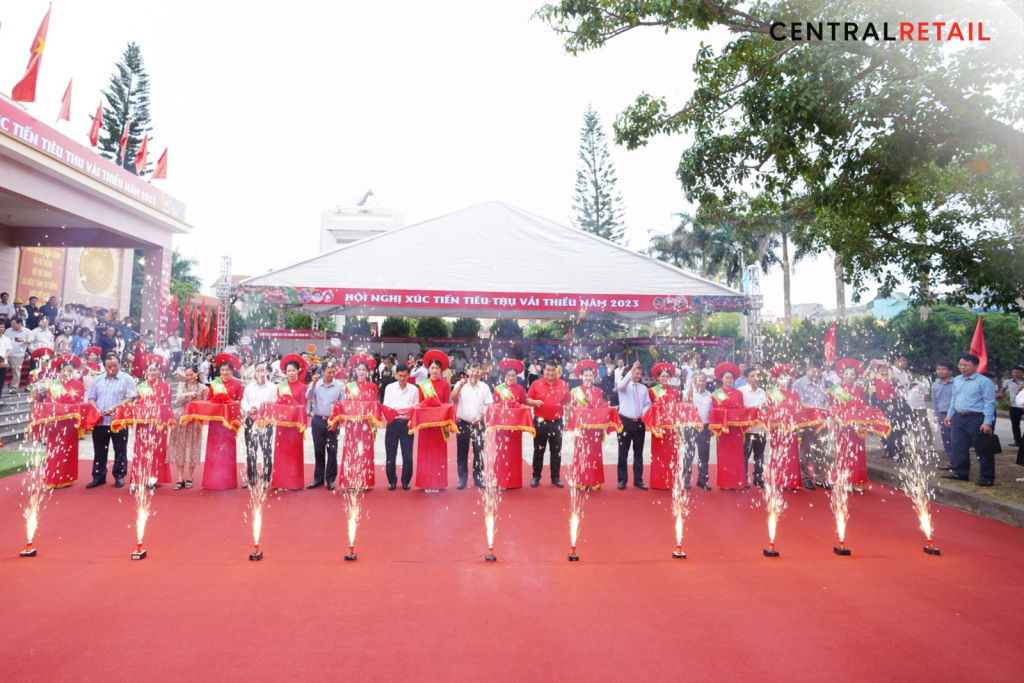 Central Retail Vietnam has been actively promoting and showcasing Vietnamese regional specialties within our retail system, with a particular emphasis on lychees from Bac Giang Province. Consumers have highly valued the lychees from this region due to their exceptional quality, adherence to food safety standards, and traceability. In our stores of GO!, Big C, Tops Market and mini go! lychees will be prominently displayed at visible counters.
Additionally, we will introduce lychee-specific promotions and activities throughout June and July. To further extend the reach of lychee to consumers across different segments, we will also promote it on e-commerce platforms and our omnichannel.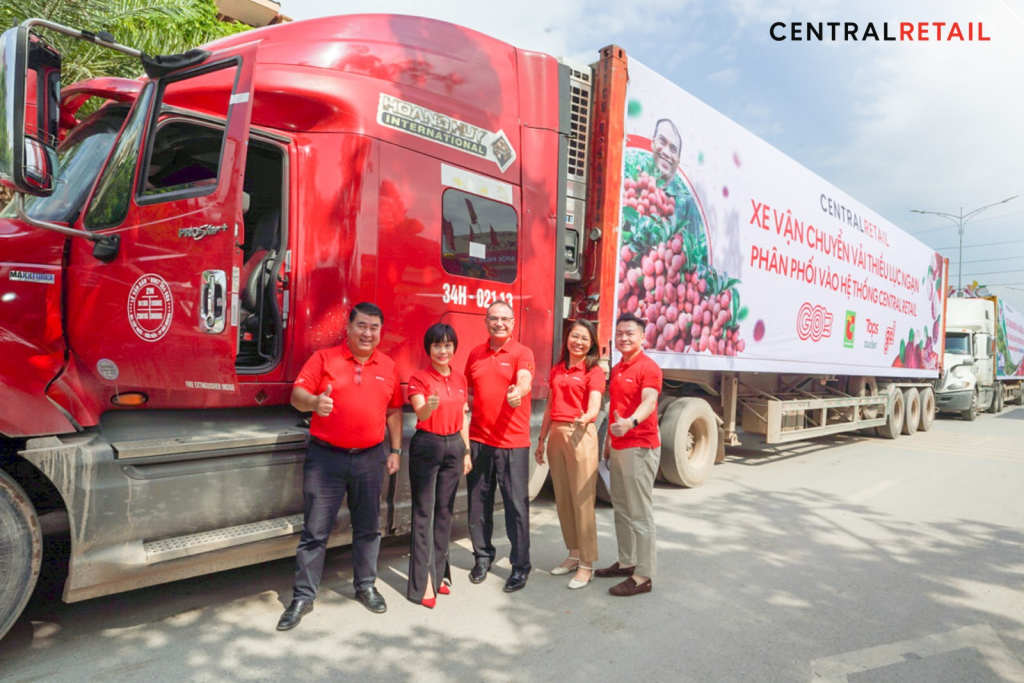 During the Kick-off ceremony, Central Retail in Vietnam took pride in being the sole retailer to deliver a speech, reiterating our unwavering commitment to promoting and distributing lychee in our stores. Furthermore, a commercial agreement was signed between Central Retail and one of Luc Ngan's cooperatives, exemplifying our dedication to bolstering lychee promotion this season.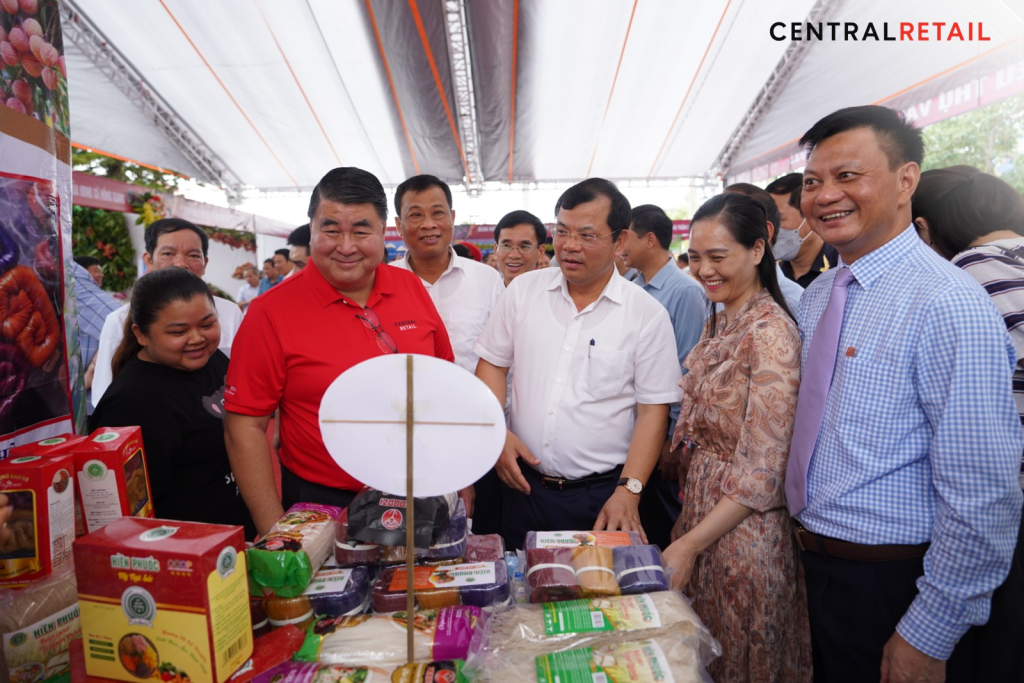 The subsequent week, on June 15, Central Retail, in collaboration with the Tien Giang Provincial People's Committee, will organize the Fruit Festival event. This event aims to introduce lychee from the North to consumers in the Mekong Delta, contributing to increased consumption on the occasion of the Double Fifth Festival and throughout the lychee season.
Through our persistent promotion of lychee from Bac Giang Province, we reaffirm our commitment to supporting Vietnamese products overall and actively contributing to the prosperity of Vietnam.