On the occasion of GO! Hypermarket's 25th birthday celebration, seven GO! Hypermarket locations in the Southern Provinces, including GO! Can Tho, GO! My Tho, GO! Tra Vinh, GO! Ben Tre, GO! Nguyen Thi Thap (HCMC), GO! Mien Dong (HCMC) and GO! Ba Ria (Vung Tau), organized a boat tour on the Cai Rang floating market. This market is renowned as one of the largest and most popular floating markets in the Mekong River Delta.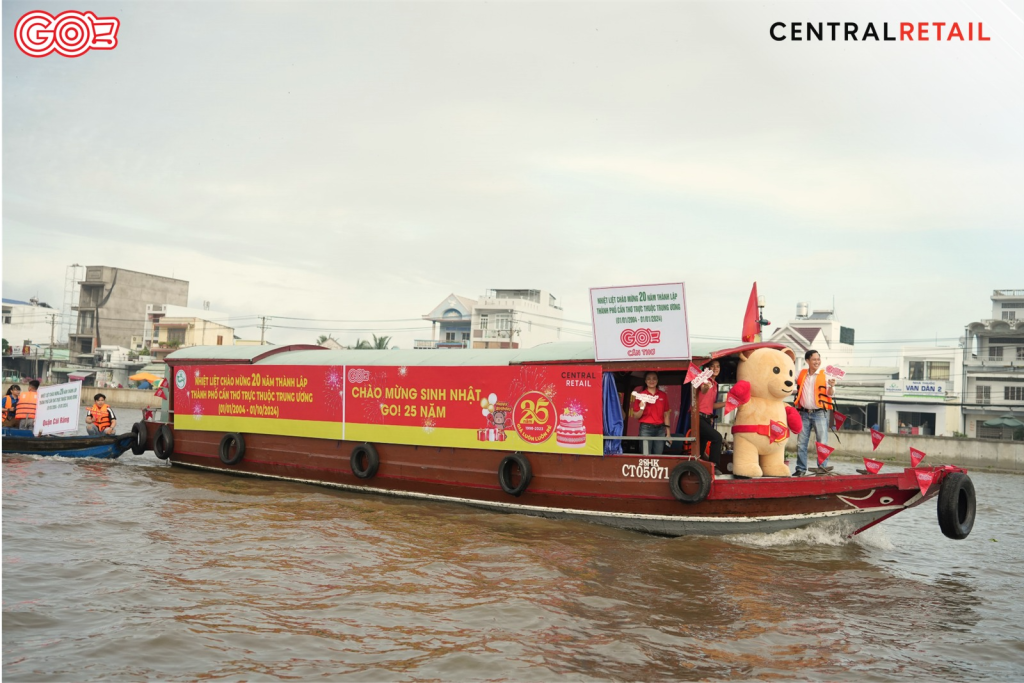 During the excursion, our dedicated team members prepared 200 catalogs and gifts to showcase a special promotion for the peak summer shopping season. The presence of the lively GO! Teddy bears and the beautifully adorned boats created an enjoyable and welcoming atmosphere for all.
Prior to this event, GO! had conducted a series of promotional tours on motorcycles and hosted Teddy Shows in various locations across the city where our stores operate, including popular tourist areas as well as GO! stores. These programs quickly captured the attention and enthusiastic participation of numerous customers, particularly children and young families.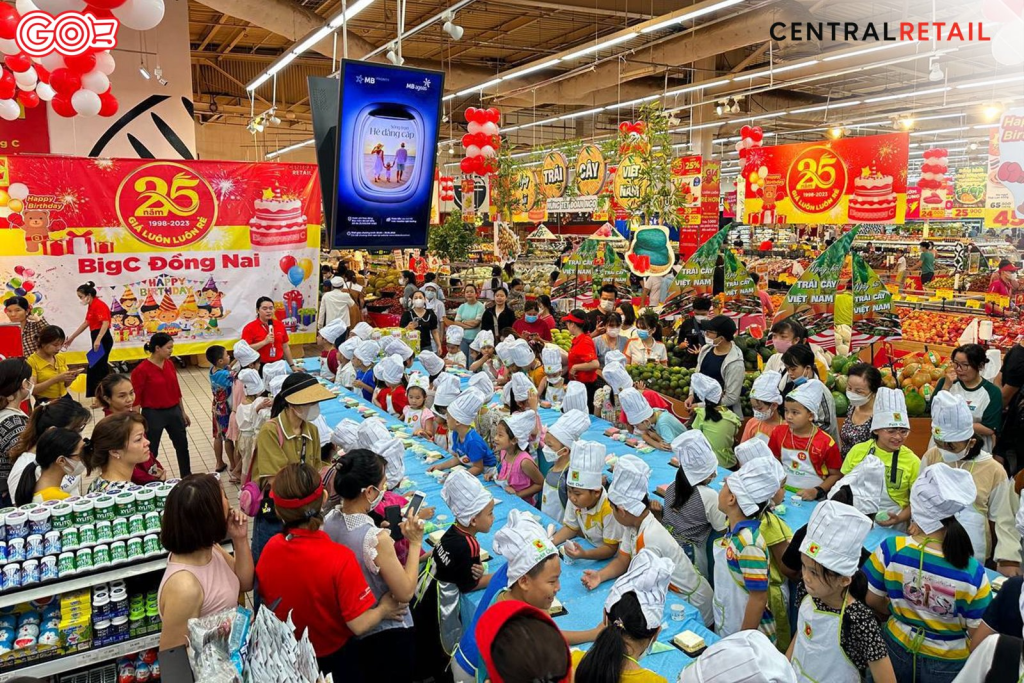 This showcased our commitment to winning the hearts of our customers, especially the local community and tourists, through dedicated service and high-quality products that offer the "best value for money."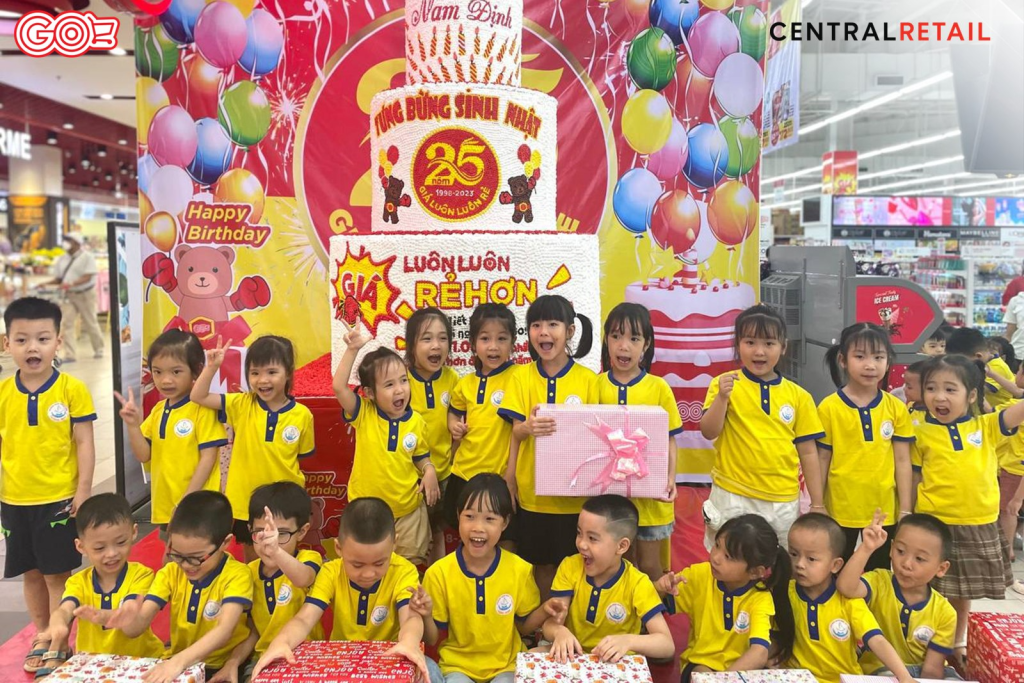 From mid-June to the end of July, GO! will be organizing a range of promotional campaigns, loyalty programs, and activities at their network of 38 Central Retail supermarkets nationwide. These initiatives aim to engage and show appreciation to customers and the local community, marking an important milestone for GO! Hypermarket.