This initiative is a collaborative effort between the Hue City People's Committee and the International Organization for Conservation of Nature in Vietnam – WWF, as an integral component of the "Hue – Plastic Reduction Urban in Central Vietnam" Project, rolled out at both traditional and modern trade channels including Dong Ba Market, Saigon Co.op Hue and GO! Hue.
The event was honored to welcome the presence of Mr. Phan Thien Dinh, Thua Thien Hue Province's Party Secretary, and Representatives from different Departments of the City together with partners of the campaign.
Running from September 23rd to 30th, the campaign at Hue GO! Hypermarket encourages shoppers to either bring their own bags or opt for reusable, eco-friendly alternatives. The primary objective is to advocate for a decrease in plastic bag usage and minimize plastic pollution within Hue City.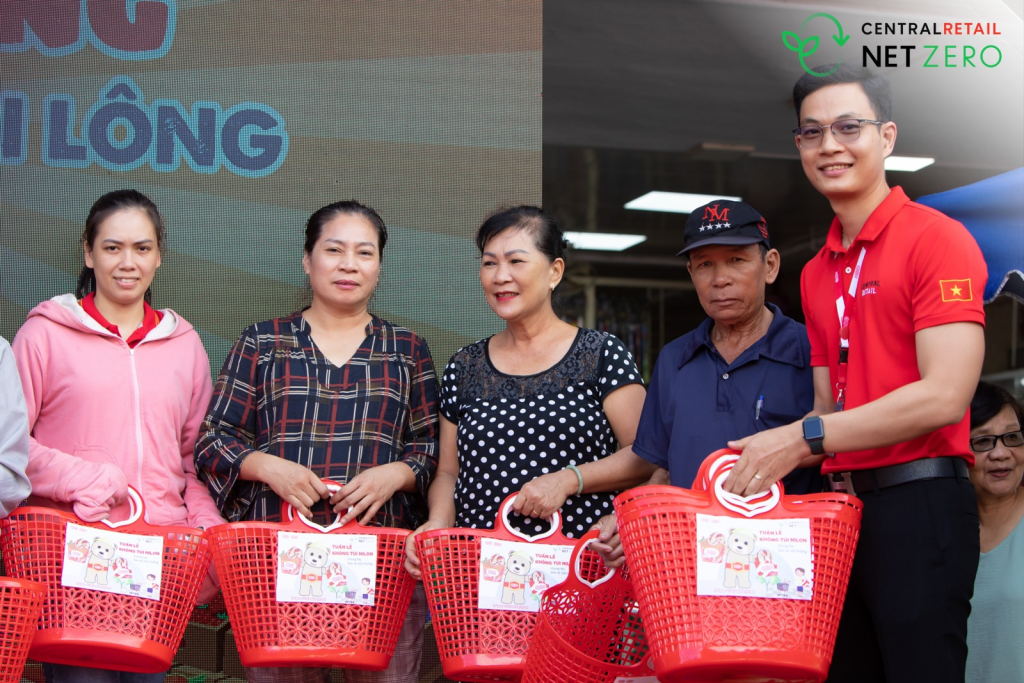 During the campaign, Hue GO! Hypermarket will refrain from providing plastic bags at the checkout counter for a two-hour window each day (from 13:00 to 15:00).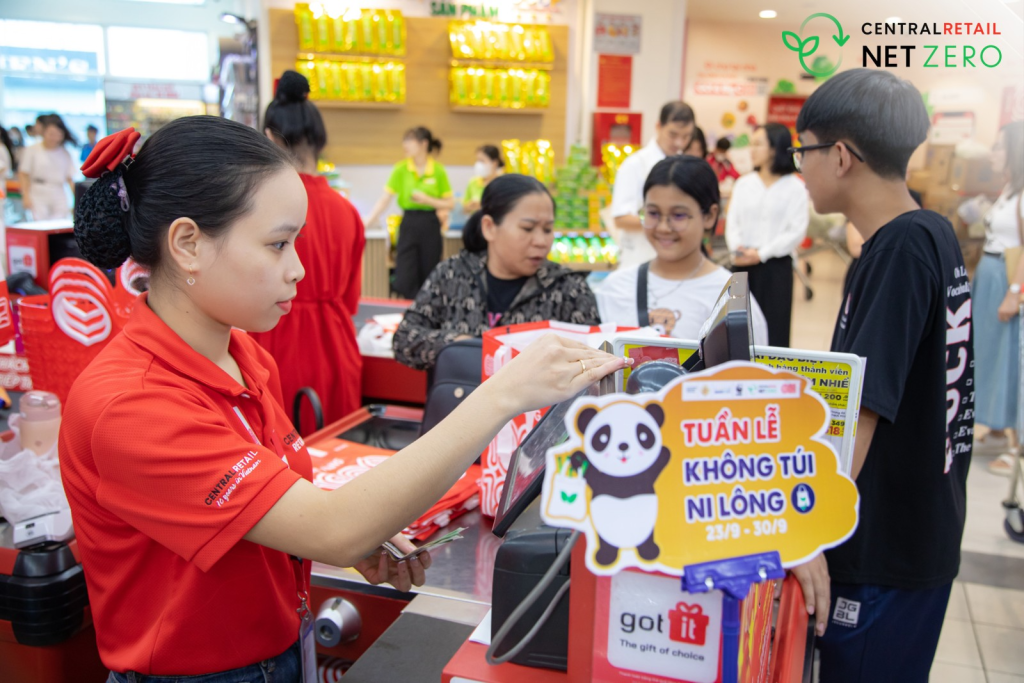 Ms. Nguyen Thi Hong, Head of CSR at Central Retail, shared from her speech at the event "Through our participation in this program, Central Retail and GO! Hue is committed to fostering environmental awareness and cultivating positive shopping habits at supermarkets. This event represents a significant milestone in our journey toward sustainable development, becoming a Green & Sustainable Retailer that actively assumes responsibility for the environment."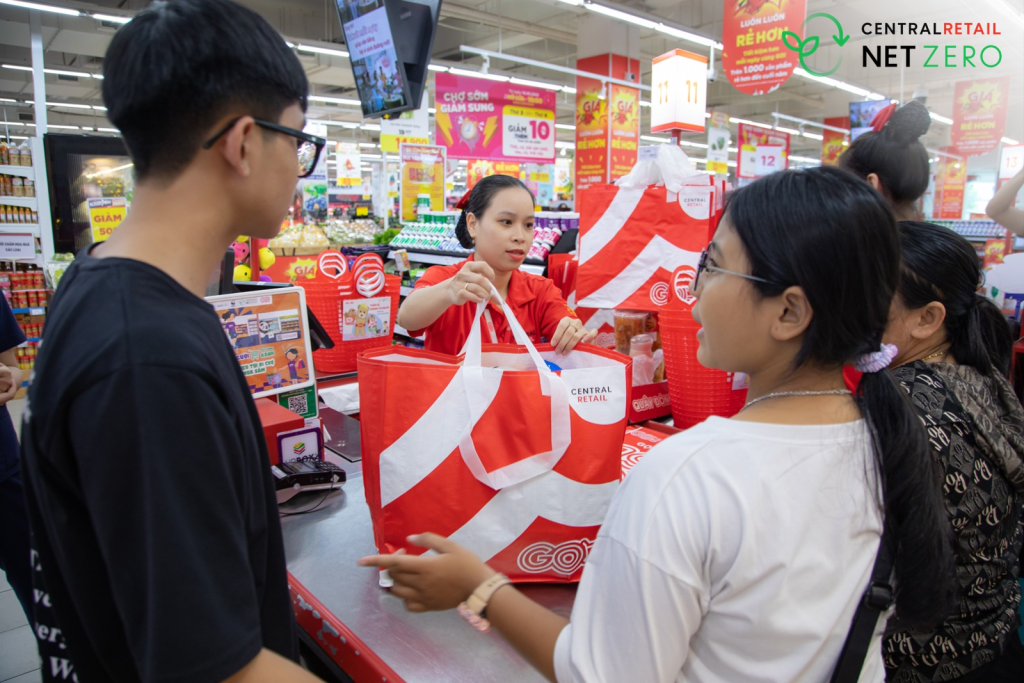 Throughout the one-week campaign, GO! Hue anticipates a reduction of approximately 8,000 plastic bags, thereby preventing the release of 70 kilograms of plastic waste into the environment. Shout out to Hue GO! Hyper team for their lead in this campaign. Wish the team lots of joy and success!