14 December 2021, at Thai Binh City, Thai Binh Province, Central Retail in Vietnam organised successfully the VIP's Opening of GO! Thai Binh and GO! Hyper at Tran Thai Tong Street, Group 1, Phu Khanh Ward, Thai Binh City. This is a new and modern retail concept introduced by Central Retail, one of Vietnam's leading retail corporations, which provides customers with a diverse portfolio of retail brands ranging from foods to essentials, fashion, home, electronics, and creative entertainment…thereby contributing to the improvement of Thai Binh citizens' lives and neighboring areas.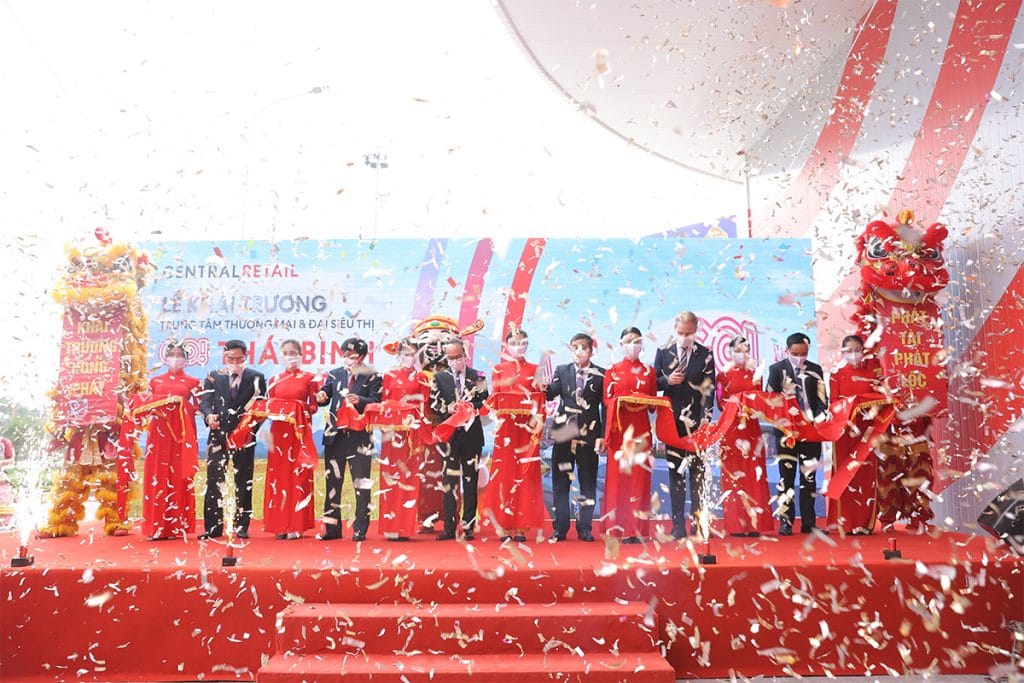 GO! Thai Binh is comprised of two commercial floors as well as a parking lot that could hold up to 2,161 motorcycles and 134 cars for free of charge. The total land area is about 21,000 square meters. With a total investment of 500 billion Vietnam dong, GO! Thai Binh accommodates all local people's needs, from basic to advanced, at competitive prices, and to become an ideal destination for every family.
Mr. Christian Olofsson, President, Property at Central Retail in Vietnam shared: " It is a great pride and excitement that I could announce the opening of Thai Binh GO! Mall today despite the challenges and impacts made by Covid-19. This is a memorable milestone for the entire Central Retail team with the desire to serve our consumers in Thai Binh with a new shopping center in the current challenging context. The opening of the Mall also contributes to the economic development of the Province and at the same time exemplifies our commitment for the long-term investment from Central Retail to Vietnam.
GO! Thai Binh is not just a shopping center, it is built with the new concept introduced by Central Retail and inspired from our operations in Thailand, with "Eat – Shop – Play – Learn – Sustain" functionality. In close collaboration with our partners and brands, we believe that GO! Thai Binh will not only be a quality shopping experience for locals and the neighboring provinces, but also contribute to the dynamic retail industry and the exciting future of Vietnam as a whole."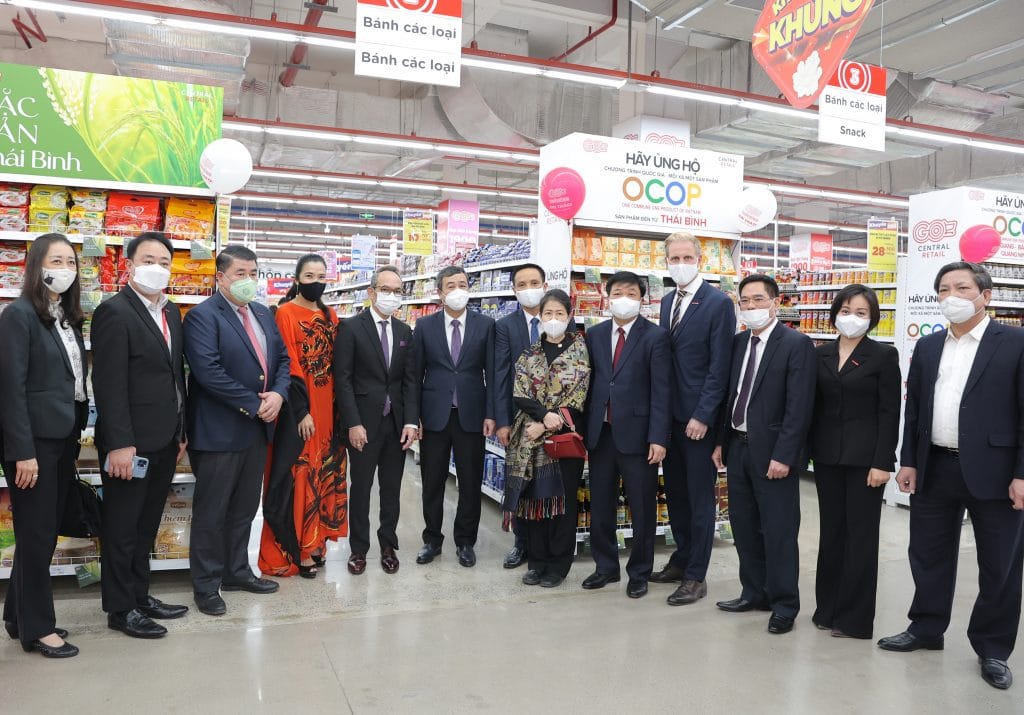 One of the unique aspects of GO! Thai Binh is the concept and how the tenant mix is organized as "Eat – Shop – Entertain – Learn – Sustain." As a result, when GO! Thai Binh opens, it will provide a very dynamic and convenient shopping experience, with all of the engaging activities such as shopping, eating, playing, and entertaining from more than 30 major Vietnamese brands, many of which debut in Thai Binh for the first time.
GO! Hypermarket: comprised ith almost 4,000 square meters and 40,000 different products, the hypermarket specializes in food and consumer goods.
Exclusive brands from Central Retail Vietnam such as: LooKool, GO! Delicious, GO! Bakery, Kubo…, which promise to deliver a unique experience to fulfill the needs of all clients, from young people to families.
GO! Mall, in particular, has a section dedicated to promoting a local products from OCOP, with the slogan "Support national program, one commune, one product – OCOP." This exclusive section will feature traditional Thai Binh goods.
Restaurant, F&B: Highland Coffee, Jollibee, Pizza Hut, KFC, Sen Vang Hot Pot (Yaki Hokube), Pozza Tea & Yotea
Playground: Kubo, GameWorld
Home Utility: My Kingdom, Look kool, Fahasa, Con Cưng, Toshi…
Fashion Brands: ERKE, XTEP, Belluni, Casio, OnOff, My Watchs, BPT Store, Belluni, Sport 1, Bin bin, Remax, Bossaniel…
Especially at GO! Thai Binh, we open an opportunity for local businesses to feature their traditional products such as: Quynh Coi noodle, Thien Duc cake, Hong Tien Shrimp Sauce, Dong Xuyen Duck.
Furthermore, the opening of GO! Thai Binh will not only contribute to local economic development by creating more jobs for locals, promoting commercial development, retail services, and local agricultural distribution, but it will also contribute to consumers' quality of life by improving children's education. In keeping up with our CSR commitment of "One shopping mall- One school," Central Retail donates 2 projects: one is of 2 billion Vietnamdong to build a Multi-purpose Gymnasium for Dong Xuyen Secondary School in Tien Hai District and another one of 500 million Vietnam dong to purchase teaching aid equipment for An Thanh Secondary School in Quynh Phu District on the occasion of the grand opening. Approximately 1,300 pupils will benefit from this educational donation. This CSR initiative indicates Central Retail's commitment to "contributing to Vietnam's growth and improving the quality of life of Vietnamese people."