In a united effort to drive positive change and contribute to environmental sustainability as part of the "Forests For Good" initiative, P&G Vietnam and Central Retail Vietnam organized a collaborative volunteering event for their employees at Dong Nai Forest. With a shared commitment to environmental conservation, the volunteering event, taking place on the 8th of September 2023, aims to restore vital ecosystems and raise awareness about the importance of sustainable practices.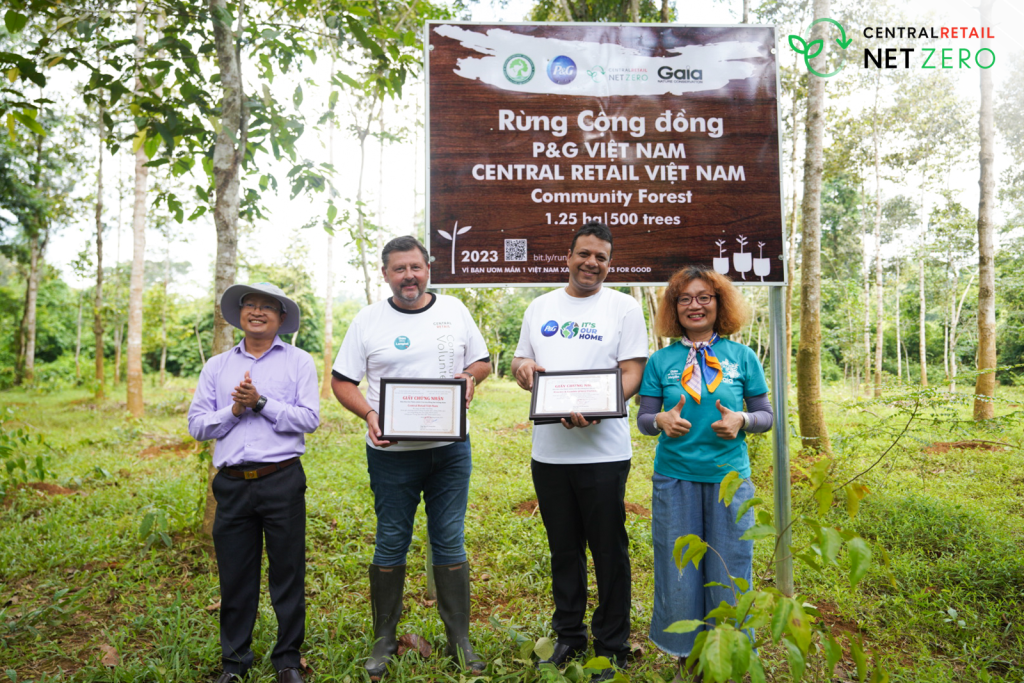 The "Forests For Good" initiative was introduced earlier this year as a joint endeavor to address the critical need for reforestation in Vietnam. Through the contribution from consumers when purchasing products of P&G brands at  GO!, Big C, and Tops Market, 6000 forest trees of precious species in Xuan Lien and Ca Mau Nature Reserves have been planted. To continue this momentum, P&G Vietnam and Central Retail Vietnam continue to plant 500 trees of indigenous large timber species at Dong Nai Forest.
This hands-on activity is an opportunity to create a positive impact on the environment and a platform for cross-organizational networking and knowledge-sharing. P&G's two famous brands Head & Shoulders and Pantene's ambassadors, singer Issac and actress Kha Ngan, together with P&G Vietnam and Central Retail Vietnam's leadership boards and nearly 200 employees, actively participated in this meaningful endeavor to showcase their dedication to environmental causes and inspire others to take action.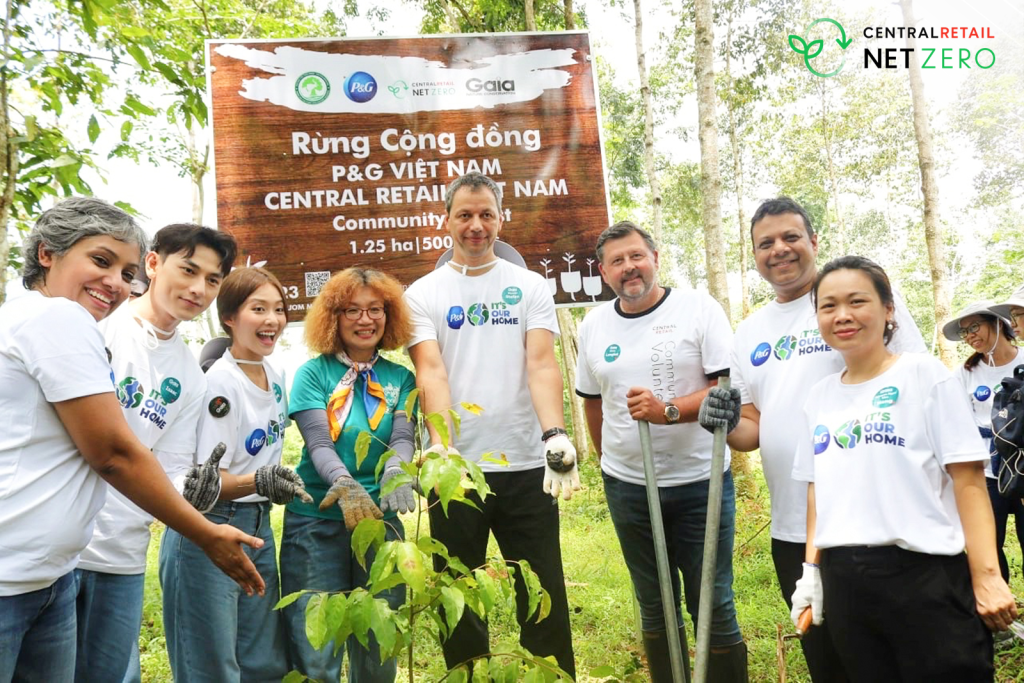 Dong Nai Forest regulates water for Tri An and Dau Tieng Lakes – the water sources for Ho Chi Minh City and the Southeast provinces. This is also home to one of the last populations of wild elephants in Vietnam. The efforts will not only help recover degraded forests and mitigate climate change but also protect one of the last populations of elephants in Vietnam, as well as protect the water resources for Ho Chi Minh City and the South Eastern Region.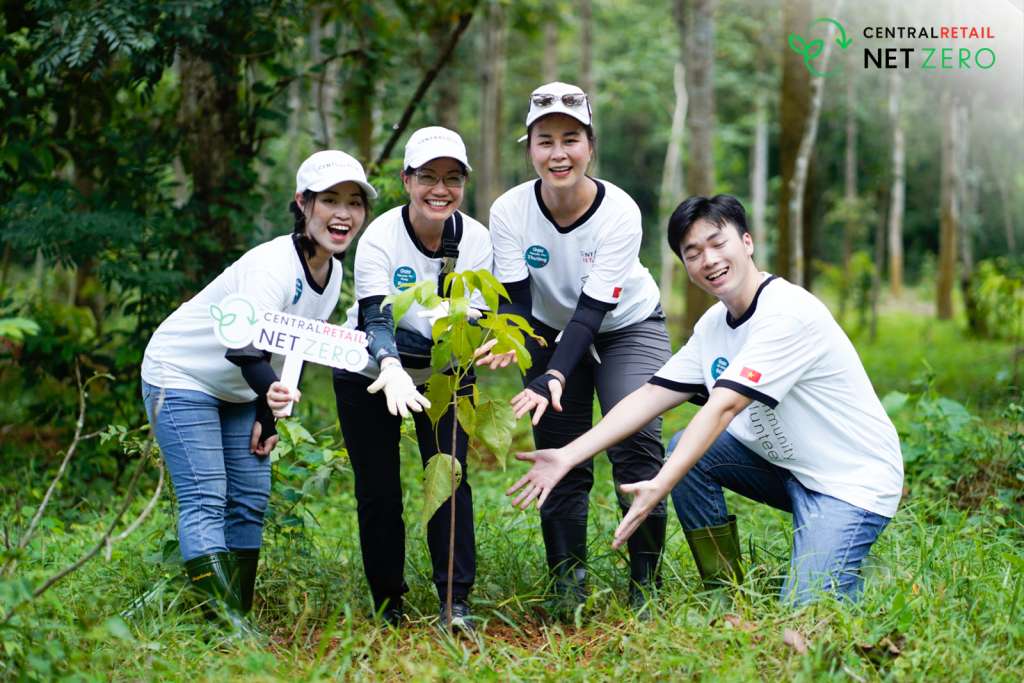 "We believe that true change happens when individuals and organizations come together with a shared purpose. As leaders in innovation and environmental responsibility, we at P&G Vietnam are thrilled to join hands with Central Retail Vietnam and Gaia Vietnam in our shared commitment to the 'Forests For Good' initiative. Through this reforestation volunteering activity, we are nurturing nature and the spirit of collaboration and sustainable action. By coming together, we demonstrate the power of collective efforts in positively impacting our environment. This event is a reflection of our dedication to a more sustainable future, where every tree planted is a step towards a healthier planet for all.", said Ms. Priyamvada Srivastava, Vice President, Country Manager of P&G Vietnam.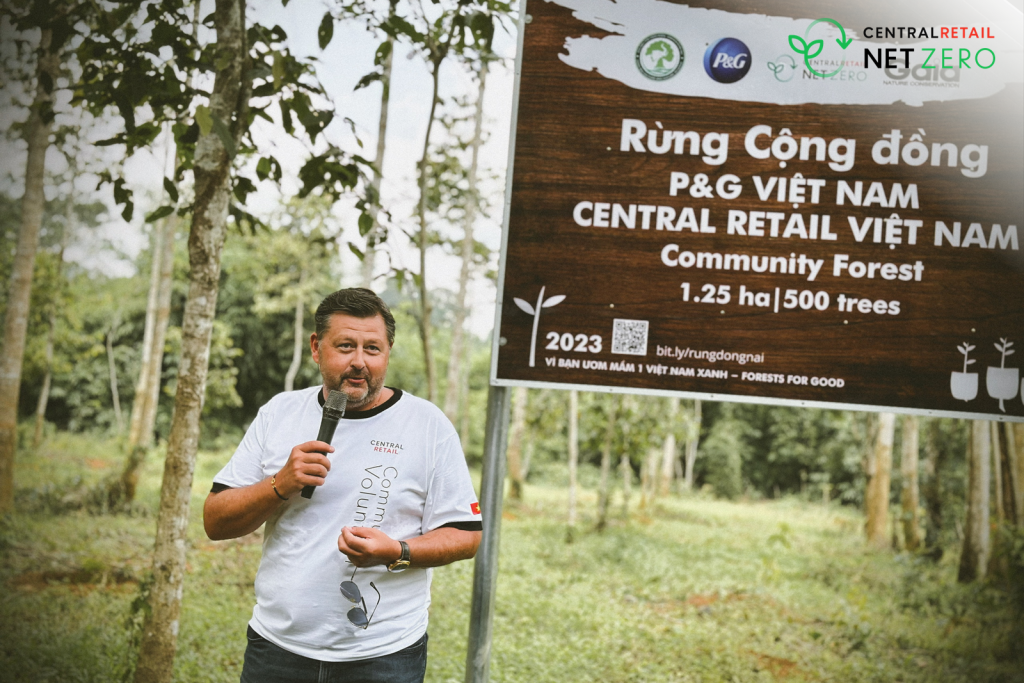 Mr. Olivier Langlet, Group CEO of Central Retail Vietnam, shared: "The joint initiative "Forest For Good" is committed to driving positive change in environmental preservation through forest restoration activities. P&G Vietnam, Central Retail Vietnam, and Gaia have come together to connect manufacturers, retailers, and consumers across the country to participate in this effort. To date, this meaningful endeavor has contributed to the planting of over 6,000 trees of precious species. At today's event, our team is proud to add an additional 500 native large timber trees to the Dong Nai Forest Reserve.
Our hope is that this initiative not only serves as an avenue for raising awareness among our staff but also serves as an inspiration for consumers to make a tangible, positive impact on the environment. Our participation in the "Forest for Good" initiative underscores our unwavering commitment to integrating sustainability into our business operations, contributing to our goal in becoming the pioneering "Green and Sustainable Retailer" in Vietnam."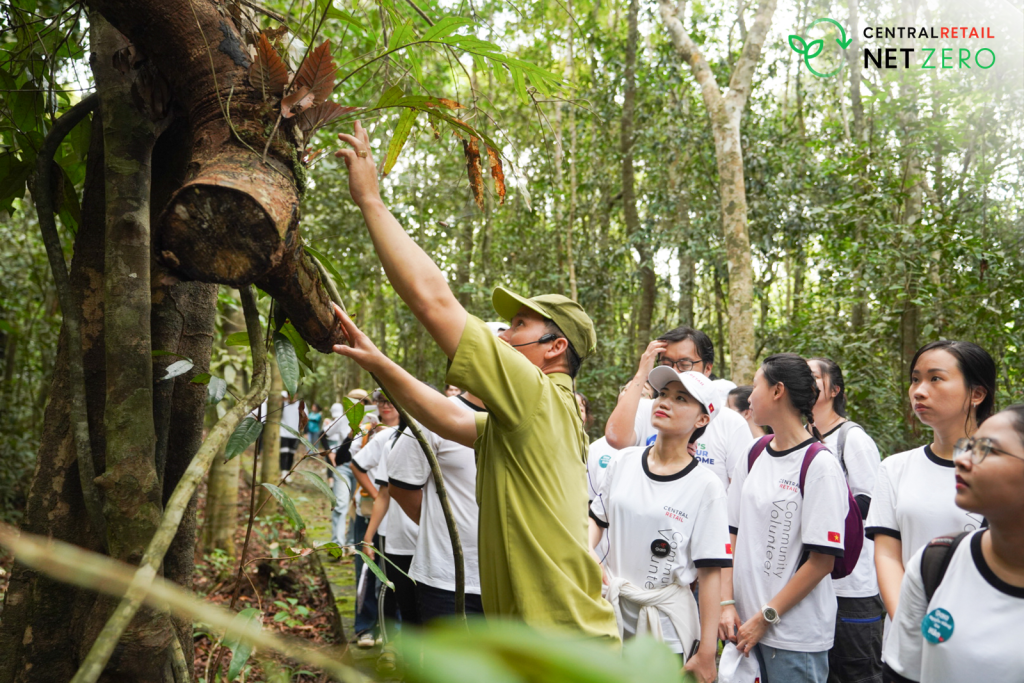 The forest planting event brought engaging activities, including guided tree planting sessions, informative environmental education, "forest bathing", and interactions with fellow participants. By participating in this event, individuals have contributed directly to the reforestation efforts in Dong Nai Forest, enriched their understanding of environmental conservation, and fostered a deeper sense of community.