On 27th April, the teams of GO! Mall and GO! Hypermarket in Lao Cai province have successfully organized a dynamic and immersive event to celebrate this milestone as a gesture of our gratitude to our valued customers.
We are delighted to have had the honor of welcoming distinguished guests such as Mr. Nguyen Trong Hai, Deputy Chairman of Lao Cai People's Committee and Mr. Hoang Chi Hien, Director of Department of Industry and Trade, Lao Cai Province.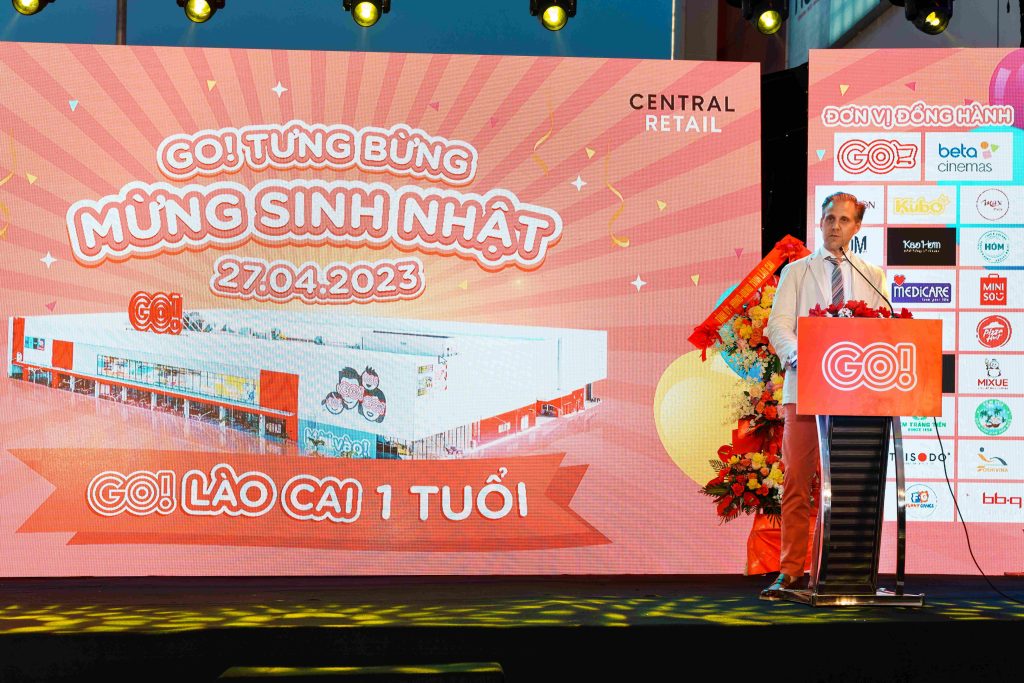 During the event, the Lao Cai Leader delivered remarks on how our operation has contributed to the socio-economic development of the area and presented a flower bouquet to the Representative of Central Retail in recognition of the anniversary.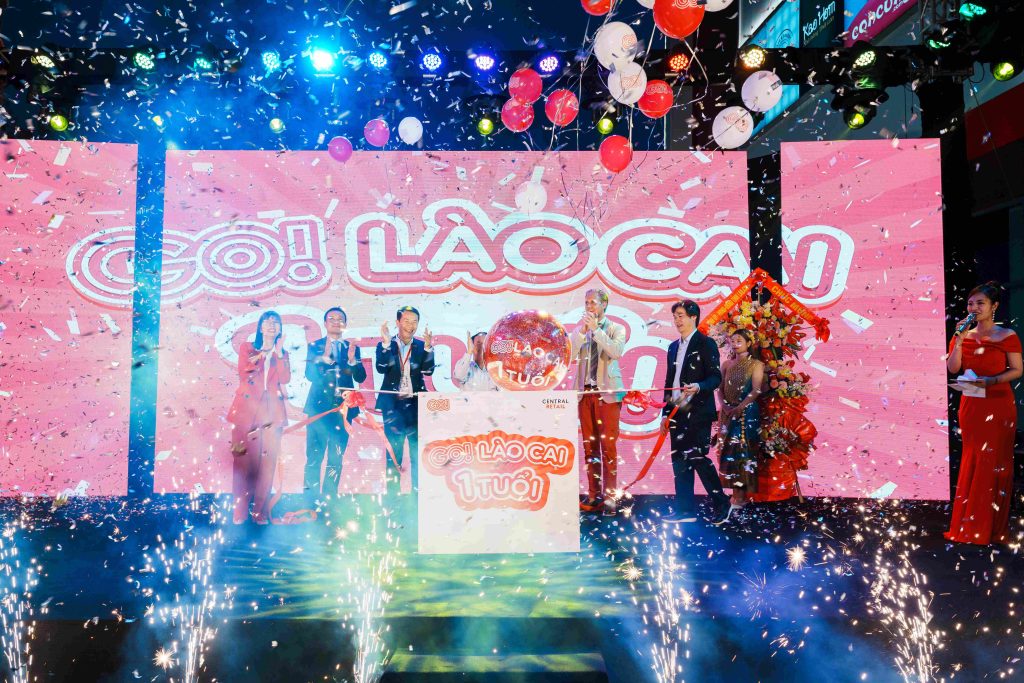 Additionally, we are thrilled to have held the official signing ceremony with Beta Cinemas in the presence of the province and Lao Cai residents, promising to bring a diversified entertainment experience to the shopping mall.
At present, GO! Lao Cai features 40 domestic and foreign brands, with over 30% being local businesses. We invite everyone to celebrate with us on this special occasion of GO! & GO! Hypermarket at Lao Cai.