Ho Chi Minh City, 04 January 2021, with the aim of prioritizing domestically sourced products and manufactured goods, GO!/Big C Hypermarket, member of Central Retail in Viet Nam, has been actively contacting the localities to search and expand the supplier portfolio in order to bring Vietnamese high quality products closer to the hands of consumers.
Accordingly, at the recent conference on review and evaluation of "One Commune, One Product" (OCOP) Program in Dong Nai province in the period of 2018 – 2020 at the People's Committee, the representative of Central Retail Vietnam signed a contract with 7 suppliers in the region to introduce 21 OCOP products into stores. The event took place under the witness of leaders of the People's Committee of Dong Nai province, representatives from Department of Industry and Trade as well as Department of Agriculture and Rural Development. This was a 4-month effort of promoting trade between Dong Nai Department of Industry and Central Retail Group.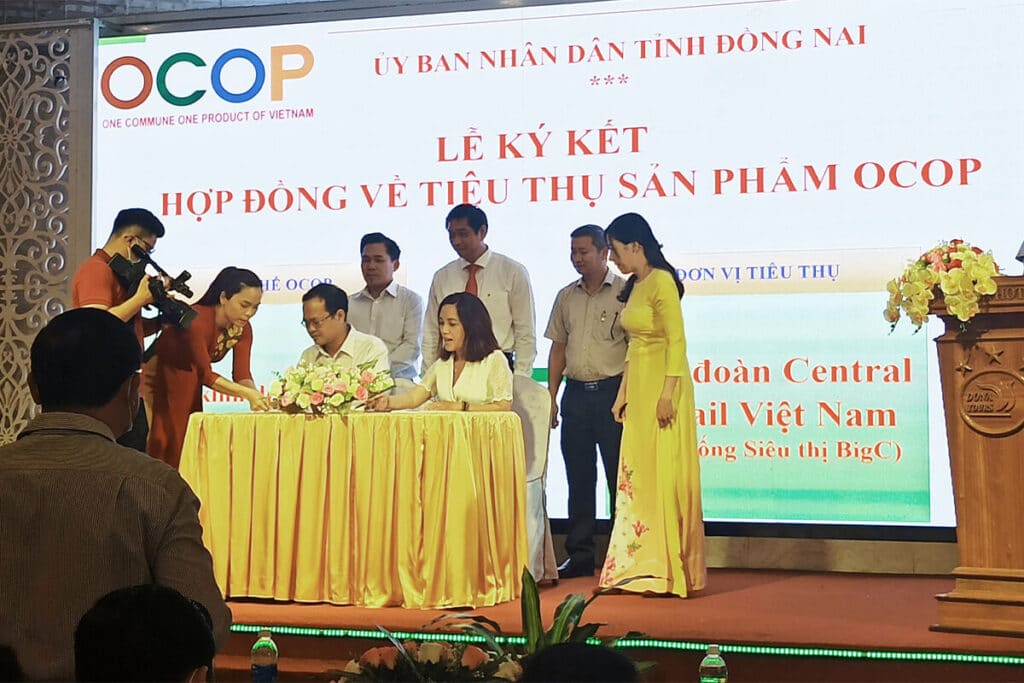 In January 2021, Dong Nai's OCOP products coming from cooperatives, business households, small and medium enterprises were sold at Big C Dong Nai & Big C Tan Hiep, promptly accommodating the shopping needs for the Tet holiday. During this year, Dong Nai's OCOP products will be distributed and expanded to other food stores in order to meet the needs of regional specialties from consumers.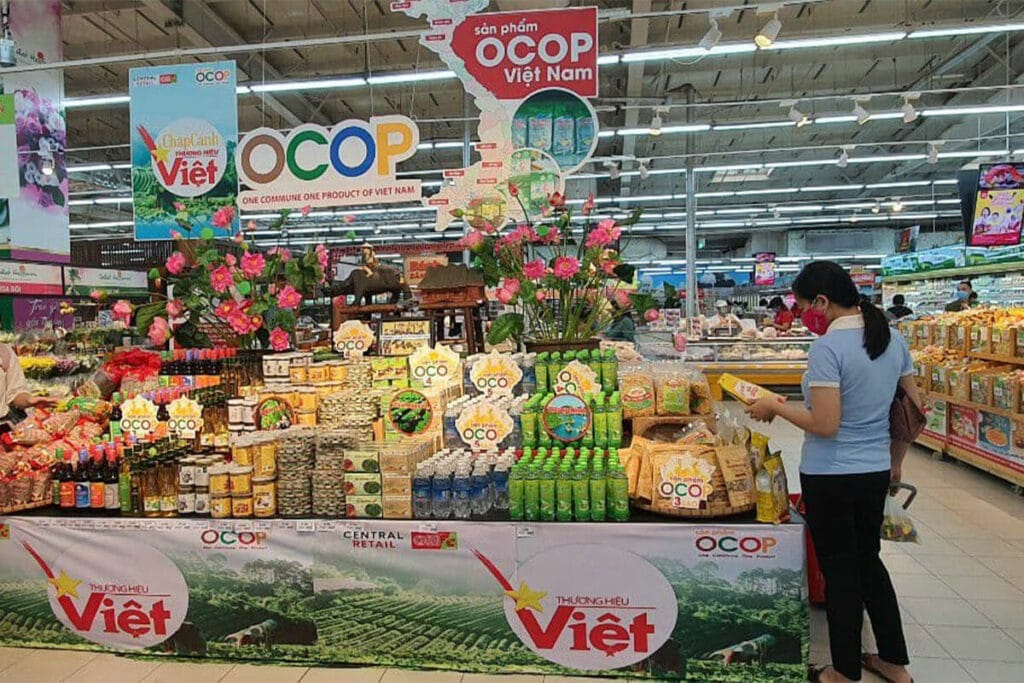 Mrs. Nguyen Thi Bich Van, Head of Communications, Central Retail in Vietnam said: "At Big C Tan Hiep & Big C Dong Nai, a separate, eye-catching stall displaying Dong Nai's OCOP products will be installed right at the entrance for better recognition. This is among the 3 commitments from Central Retail to support OCOP products: (1) Discounting 0% in the first year, (2) Displaying and promoting products across Big C stores nationwide, and (3) Instructing on packaging and labels in compliance with regulations and market trends.
Currently, the GO!/Big C Supermarket nationwide has increased the amount of selling goods to accommodate the needs for Tet Holiday. By signing this agreement to bring 21 Dong Nai's OCOP products into business at Big C Dong Nai and Big C Tan Hiep, we hope to promptly meet the increasing demand for Tet goods in Dong Nai and neighboring provinces."
Previously, at the Workshop "Supporting Dong Thap's OCOP products and specialities" held on 11 December 2020 at the People's Committee of Dong Thap province, purchasing specialists from GO!/Big C signed cooperation contracts with many enterprises and manufacturing facilities, starting to display Dong Thap's OCOP products at GO!/Big C.