Ho Chi Minh City, 06 January 2021, Fresh pork has been a necessity for Tet Holiday, yet its supply this year has been severely affected due to natural disasters as well as African swine fever virus, causing its selling price to increase. Furthermore, Covid-19 pandemic has vastly impacted the income of the majority of people, causing difficulties in getting fresh pork in this holiday season. In order to stabilize the pork selling price and support the customers, GO!/Big C Hypermarket, member of Central Retail in Vietnam, applied for the first time the fresh pork sales program with zero profit (not including Meat Deli products).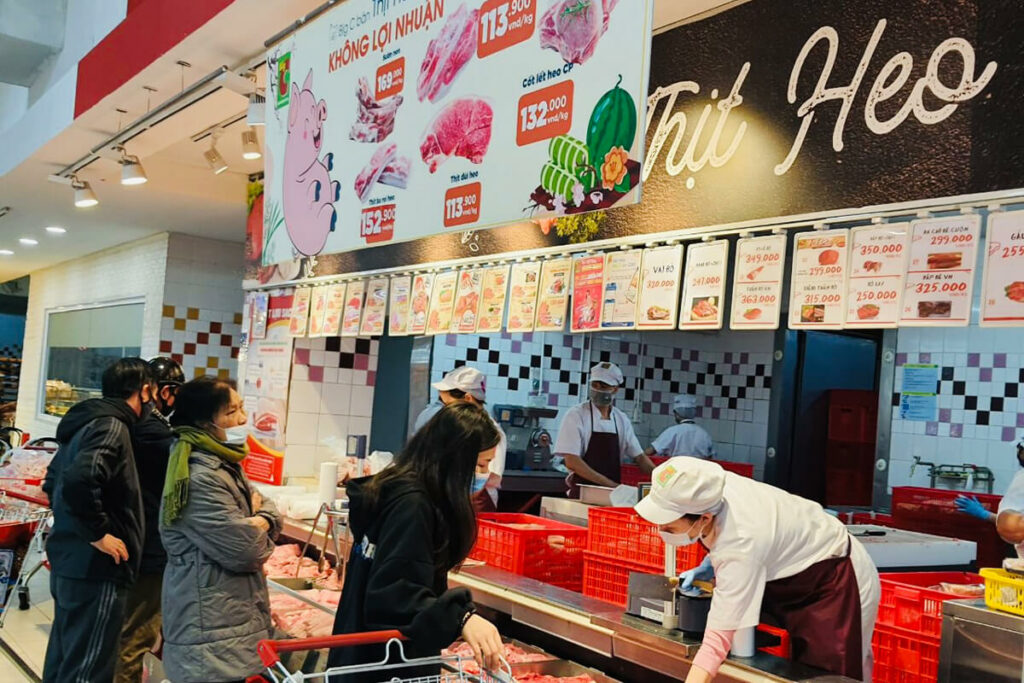 Mrs. Nguyen Thi Bich Van, Head of Communications, Central Retail in Vietnam said: "People's lives are affected due to the influence of the Covid-19 epidemic. On the other hand, the supply of pork on the market is scarce this year, thus pushing up the selling price in traditional markets, especially when Tet is approaching. With the Mission of "making customers' lives easier", GO!/Big C Hypermarkets have been actively negotiating with suppliers to jointly implement the program of selling fresh pork with zero profit, thereby contributing to stabilize the pork's market price in the Tet season, making it easier for people to buy and get clean pork at the best price."
Before that, in August 2020, amidst the Covid-19 epidemic, GO!/Big C Hypermarkets have proactively implemented a non-profit fresh pork sale program to ensure that the consumers can easily buy pork at the best price, fulfilling the family meal with nutrition to help overcome Covid-19. This practical program applies to all fresh pork products, and has received the attention of consumers across Vietnam.