On 22 October 2020, Vietnam Report officially announced the Top 10 Prestigious Retail Companies of 2020, in which GO!/Big C, member of Central Retail in Vietnam was proudly ranked second. The announcement was part of the Top 10 Announcement Ceremony of Food – Beverage – Retail – Packaging Industry of 2020 witnessed by the Ministry of Information and Communication, Ministry of Planning and Investment, economic experts, representatives from highly appreciated businesses of Vietnam along with media outlets.
According to Vietnam Report, the Top 10 Prestigious Retail Companies of 2020 were selected in a logical and subjective approach that based on 3 main criteria: (1) financial capacity reflected from the latest financial report; (2) media reputation evaluated by the Media Coding method; (3) survey concerning consumers and stakeholders that was conducted in August 2020.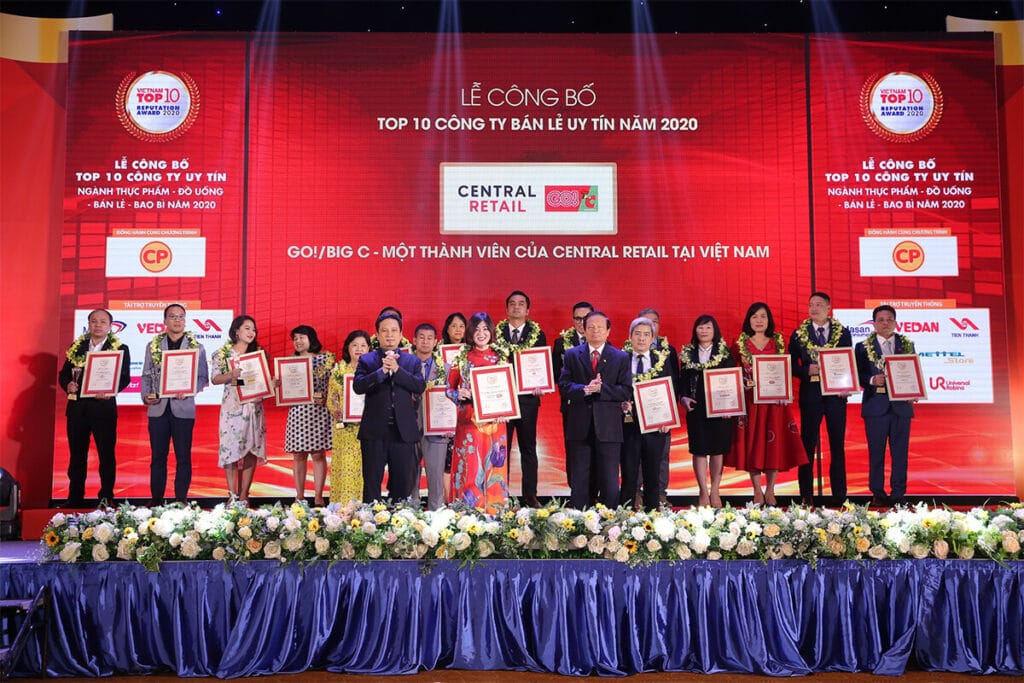 GO!/Big C is the brand under the Food business category of Central Retail in Vietnam. With over 20 supermarkets and hypermarkets across the nation, GO!/Big C provides approx. 50,000 goods (95% of which are produced domestically) and hires approx. 7,000 staff. By September 2020, GO!/Big C has been operating in 24 cities & provinces with over 40 supermarkets and hypermarkets that serve over 60 million customers each year.