On the occasion of 2020 Independence Day, from 28 August to 03 September 2020, GO! / Big C Supermarkets across Vietnam organized a special program to promote agriculture products as gratitude to the Vietnamese farmers. During the program, a 20% discount rate was applied to the best-selling vegetables and fresh goods, most of which were regional specialties from 220 collectives and households across the nation.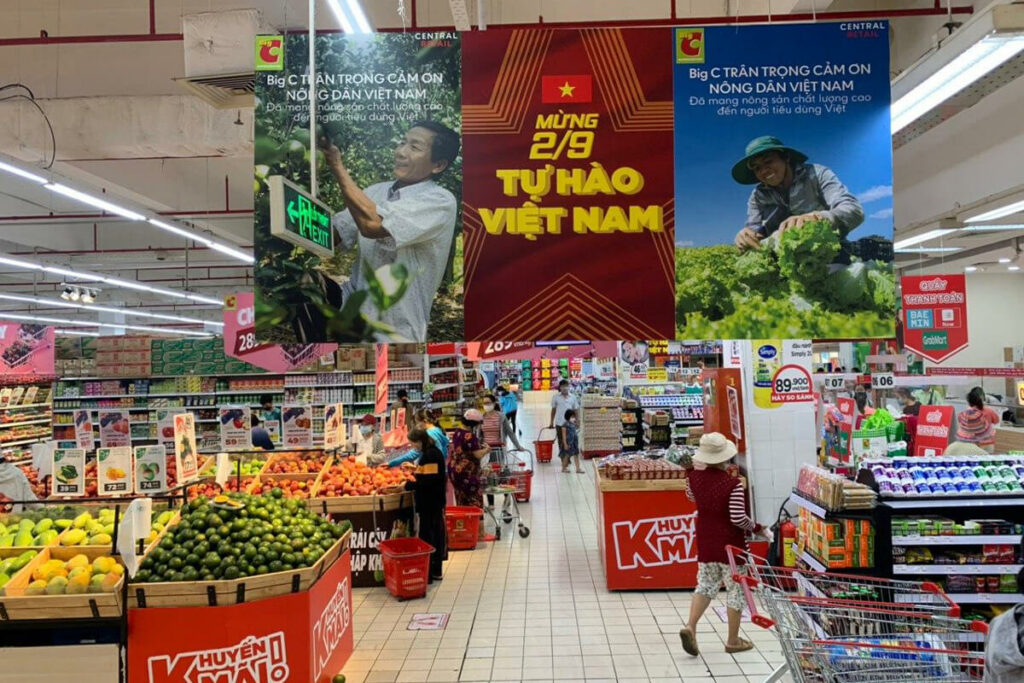 Through an initiative to directly purchase the produce from collectives and households, for over a year, Central Retail in Vietnam had been cooperating with the local authorities to present the supermarket's procurement procedure for over 500 stakeholders across Vietnam. From that, 220 collectives and households had been partnering with GO! / Big C to supply 14,000 tons of goods, enhancing the quality of life of over 6,000 Vietnamese farmers.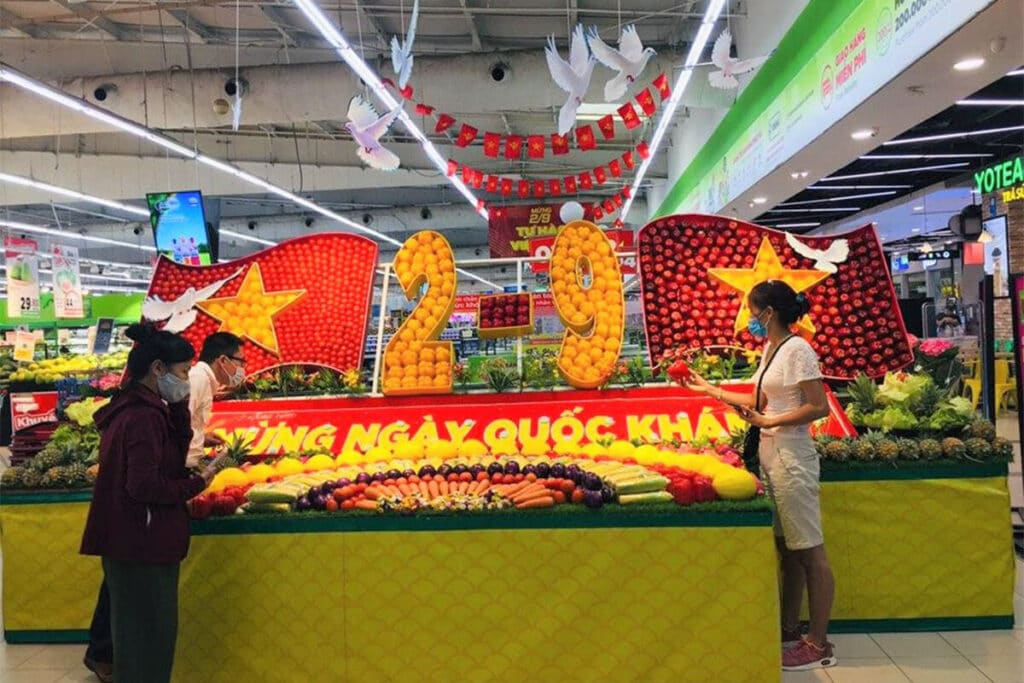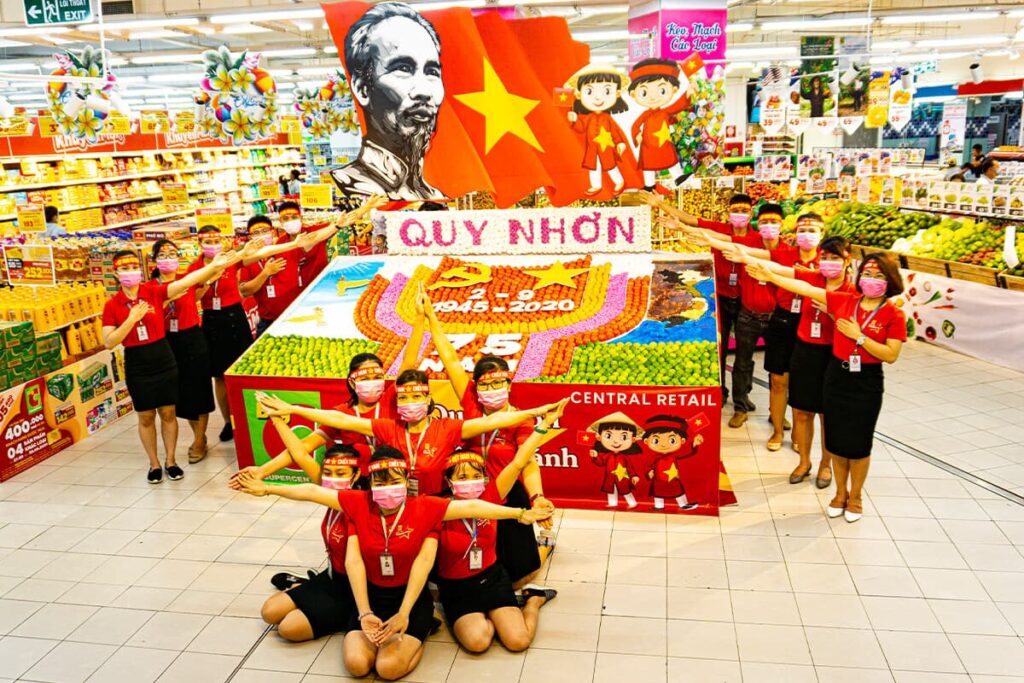 Celebrating Independence Day, GO! / Big C also organized a decoration contest throughout 39 GO! / Big C supermarkets that used the farmers' products as elements. Many of Big C supermarkets also dedicated areas to present hundreds of products from "One Commune, One Product" (OCOP) program, assisting in the promotion of Vietnamese brands.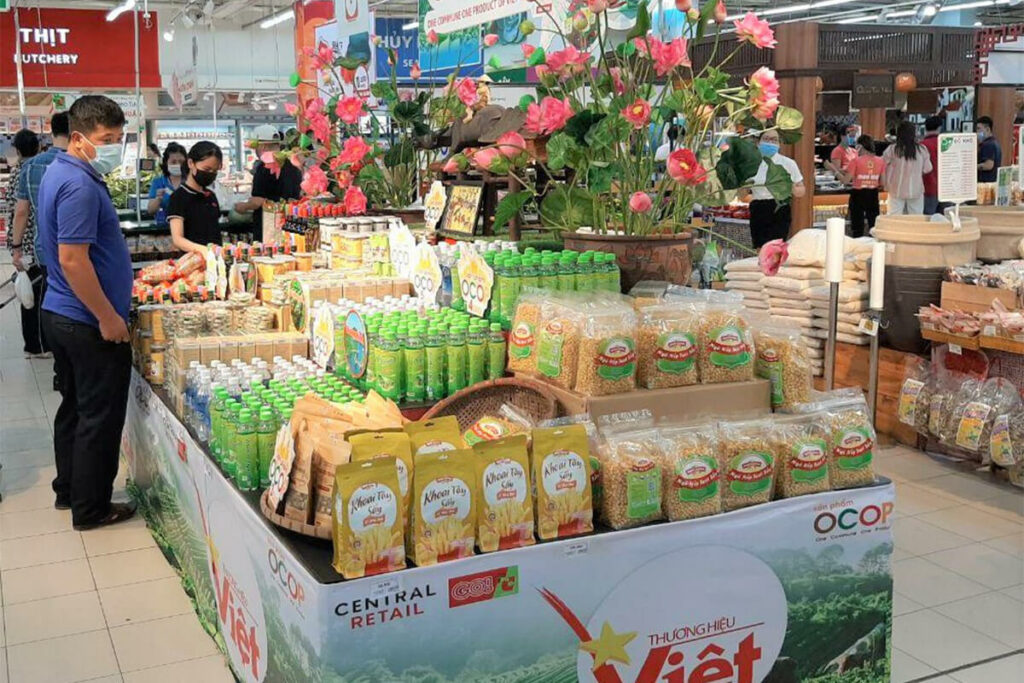 A representative of Central Retail in Vietnam said: "Realizing our Vision of "contributing to Vietnam's prosperity and enhancing the quality of life of the people, Central Retail in Vietnam has been working tirelessly to contribute to the sustainable development of national agriculture, part of which is our initiative to directly purchase product from collectives and households, as well as the Weeks of Agricultural Products organized in Hanoi, HCMC and Can Tho.
This year, due to the influence of the Covid-19 pandemic, difficulties in exporting have partly affected the output of agricultural products, directly damaging the farmers' quality of life. Therefore, in addition to the ongoing sales programs, we prioritize the promotion of agricultural products from cooperatives and households, thus encouraging them to overcome the difficulties."