On 13 October 2020, in cooperation with Red Cross Vietnam, Big C Hue – member of Central Retail in Vietnam – donated 500 gifts, each valuing 300,000 VND to the locals of Huong Van, Huong Xuan, Huong Toan commune (Huong Tra Ward, Thua Thien-Hue province) who were heavily affected by the flood. At each commune, employees from Big C came to visit and directly handed over the gifts, each of which includes necessities such as fresh water, breads, sausages, cereal, fish sauce, instant noodles, confectionery of all kinds, etc.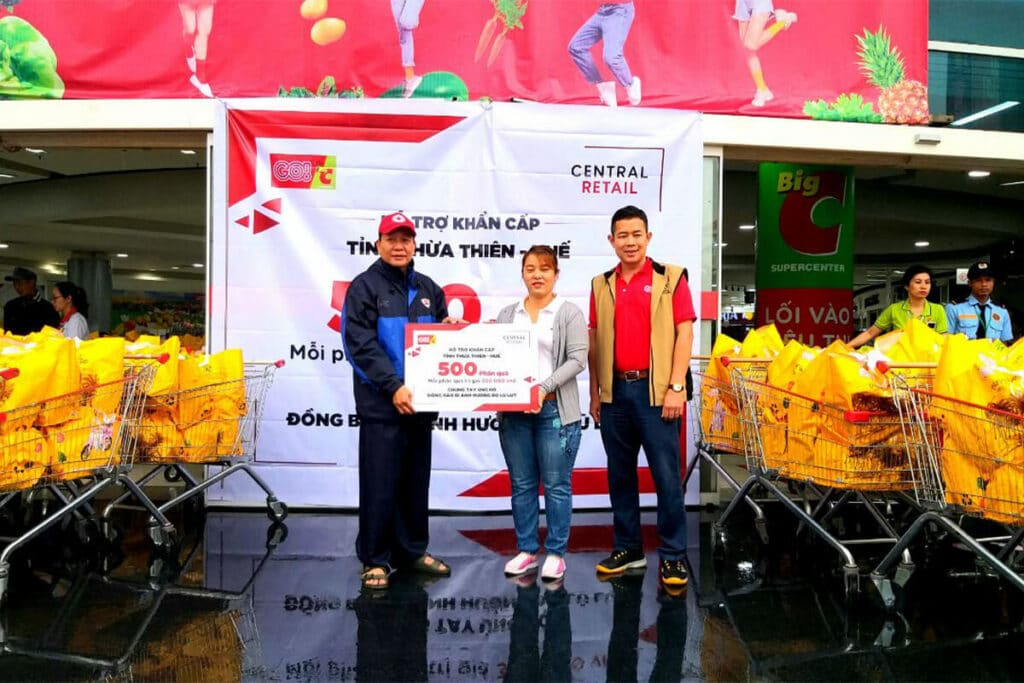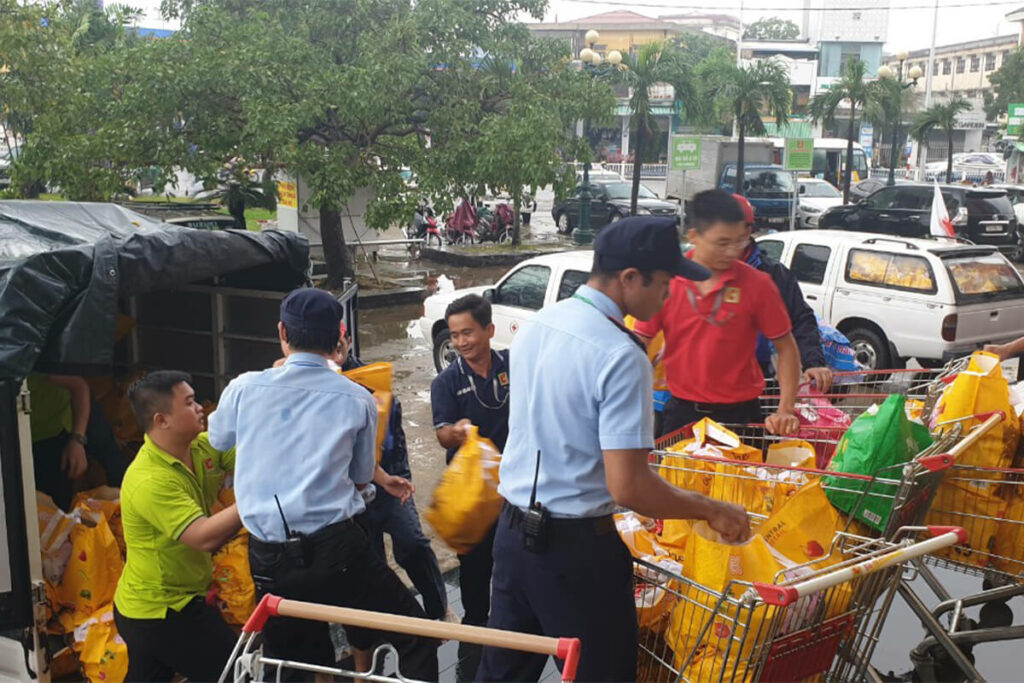 A representative of Central Retail in Vietnam said: "With the Vision of contributing to Vietnam's prosperity and enhancing the quality of life of the people, Central Retail in Vietnam hope our prompt action of donation 500 gifts to Thua Thien-Hue will help the locals affected by the flood to get back on their feet and gradually overcome the disaster."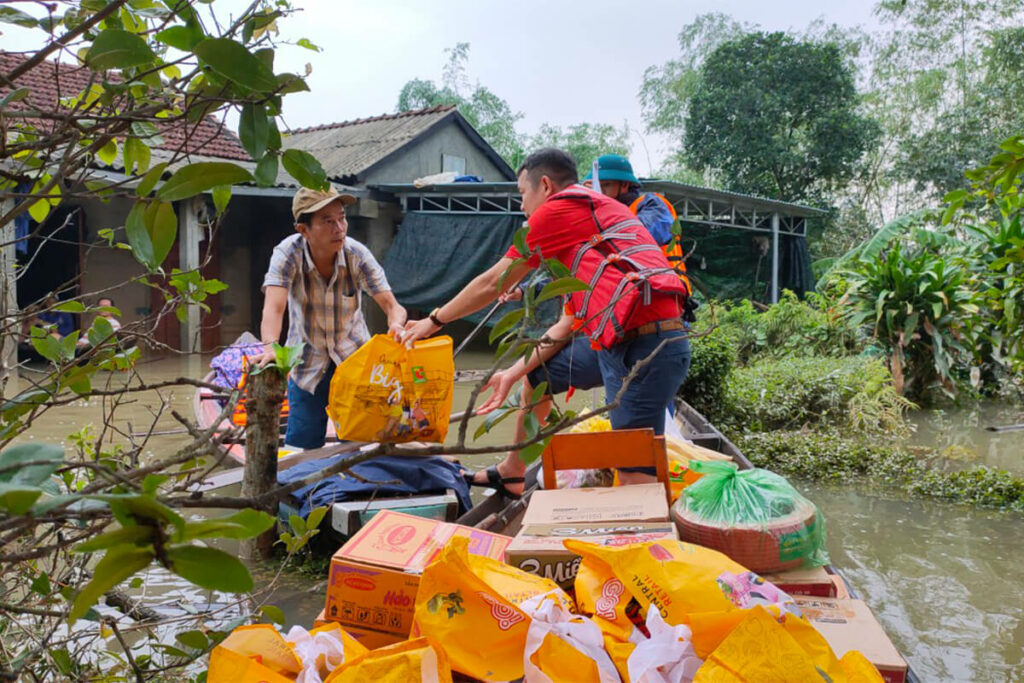 References
According to the report of the Disaster Prevention and Control Committee of Thua Thien-Hue, the heavy floods caused 3 deaths, 1 missing, 7 injured and drowned 53,385 houses. The functional forces had to relocate more than 6,700 households with more than 19,500 people to the shelter. The province also exported from reserves more than 11,000 boxes of instant noodles, thousands of bottles of fresh water to isolated areas in Hue, Huong Tra, Quang Dien, etc.