In response to the government's call to implement the dual tasks – joining hands to the battle against Covid-19 and at the same time contributing to the socio-eco development of Vietnam. Central Retail with GO!/Big C Hypermarket stores have taken extra effort to support the farmers in Bac Giang – one of the hotspots in the 4th wave of the pandemic – in consuming 70 tons of local produce which output struggles recently due to social isolation applied in the province.
Ms. Nguyen Thi Bich Van, Head of Communications, Central Retail in Vietnam said: "We join hands to consume local produce for farmers at Bac Giang as part of our social responsibility to realize the company's Vision of "contributing to Vietnam's prosperity and enhancing the quality of life of the people."
Bac Giang's 70 tons of local produce including seasonal fruits and agri-produces will be consumed at all GO!/Big C Hypermarkets in the North from 25 May 2021 until the harvest season ends, helping local farmers minimize losses and stabilize their lives at time of Covid new wave progression."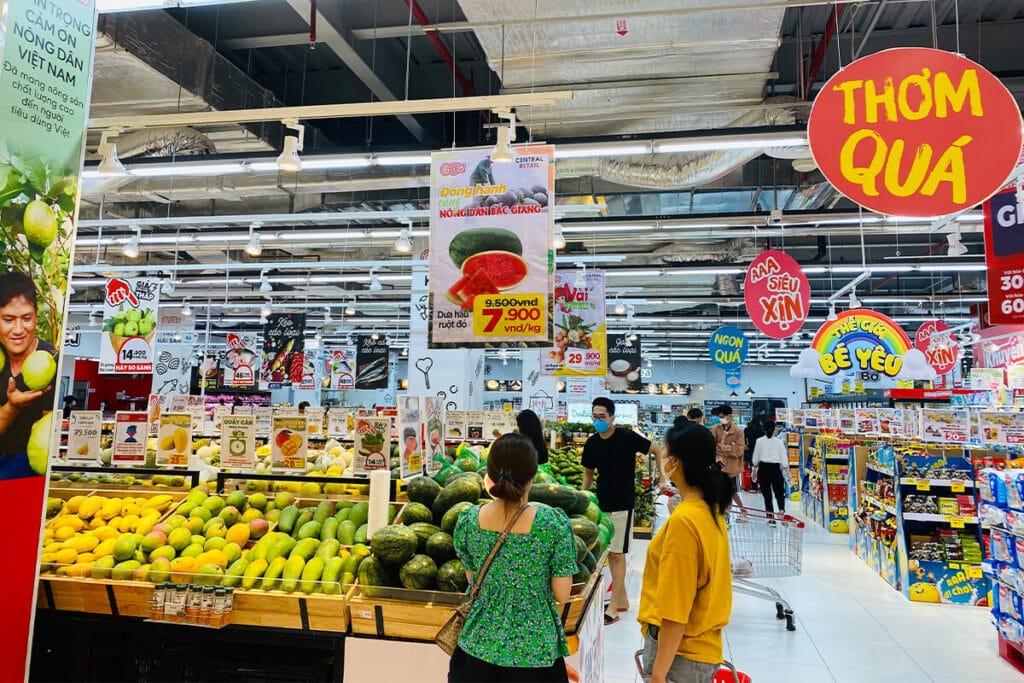 REFERENCE
Amid the complicated progression of the Covid-19 epidemic, GO!/Big C Hypermarket has proactively prepared the goods stock as well as prevention measures. The stock of essential goods and consumables (instant noodles, cooking oil, rice, sugar, fish sauce…) has been doubled, while the stores have been working closely with suppliers to ensure timely replenishment of goods if needed. Besides, preventive goods such as hand sanitizer, masks, etc. are always available to meet all customer needs.
GO!/Big C Hypermarket continues to run promotions & discounts programs for thousands of items, ensuring the access of high quality products with the best price. In addition, customers can choose to order on many platforms such as zalo, call center, GO! Application, etc. with no delivery fee for bills over 200,000 VND within a radius of 10 km.
To ensure the prevention and control of the Covid-19 pandemic, GO!/Big C Hypermarket measures body temperature for 100% of customers who come to shop. All staff comply with wearing masks and other safety measures when interacting with customers. The stores also regularly broadcast reminders and advise customers to wear masks and keep the safe distance when shopping.