On November 9, 2023, the Royal Thai Embassy in Hanoi and the Diplomatic Academy of Vietnam (DAV) co-hosted the 2nd Special Lecture on "Digital Economy & The Future of Retail Business" at the Thai Room with the special guest speaker, Dr. Ton Chirathivat, President of The 1, Central Retail in Vietnam.
The event welcomed the attendance of H.E. Mr. Nikorndej Balankura, Ambassador of Thailand to Vietnam, Dr. Pham Lan Dung, President of the Diplomatic Academy of Viet Nam and representatives from Central Retail Vietnam.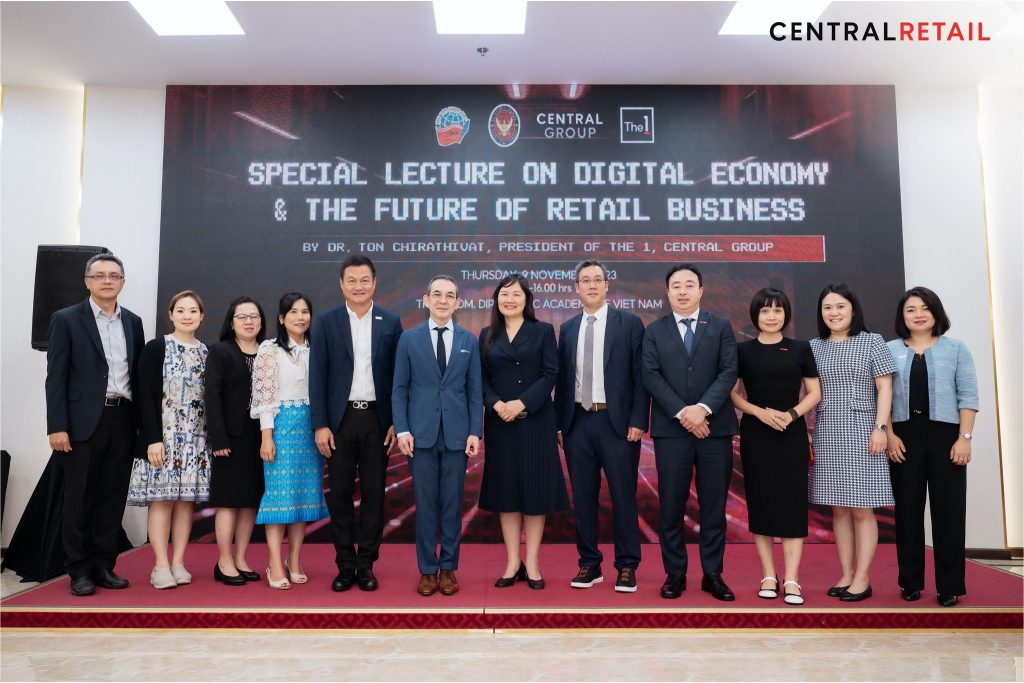 Dr. Ton's presentation delved into the post-COVID-19 landscape of online and offline retail businesses, exploring the utilization of digital technology for data analysis to enhance service efficiency.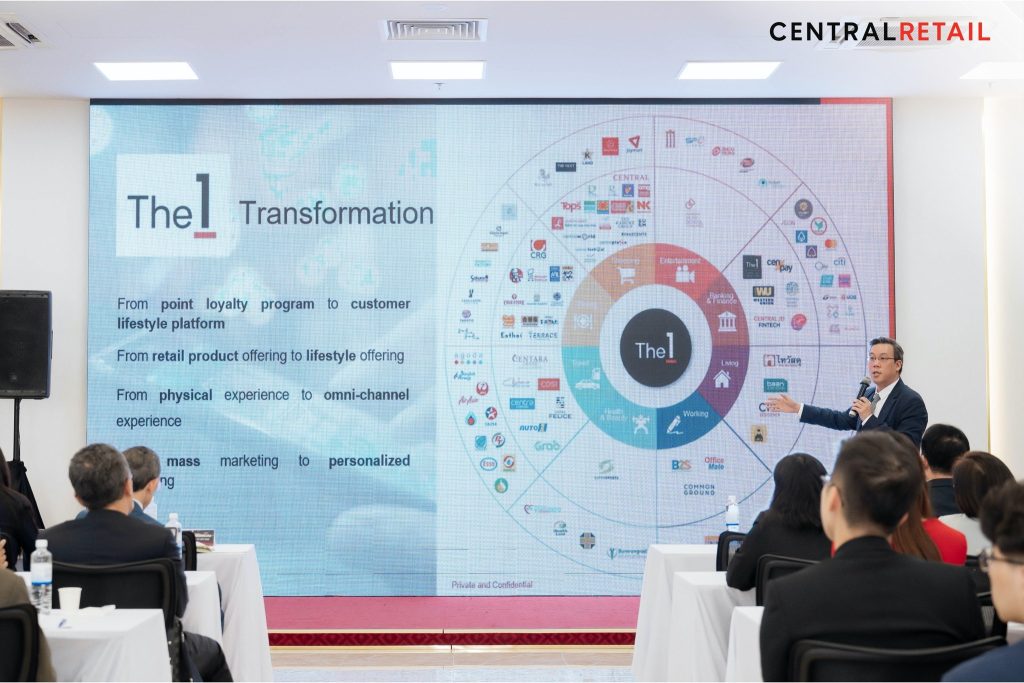 He highlighted the creation of an ecosystem within the retail business that extends to other sectors and introduced The 1 Application, a digital lifestyle and loyalty platform that Central Group deploys to connect its customers with business units and partners through big data, technology, and customer relationship management.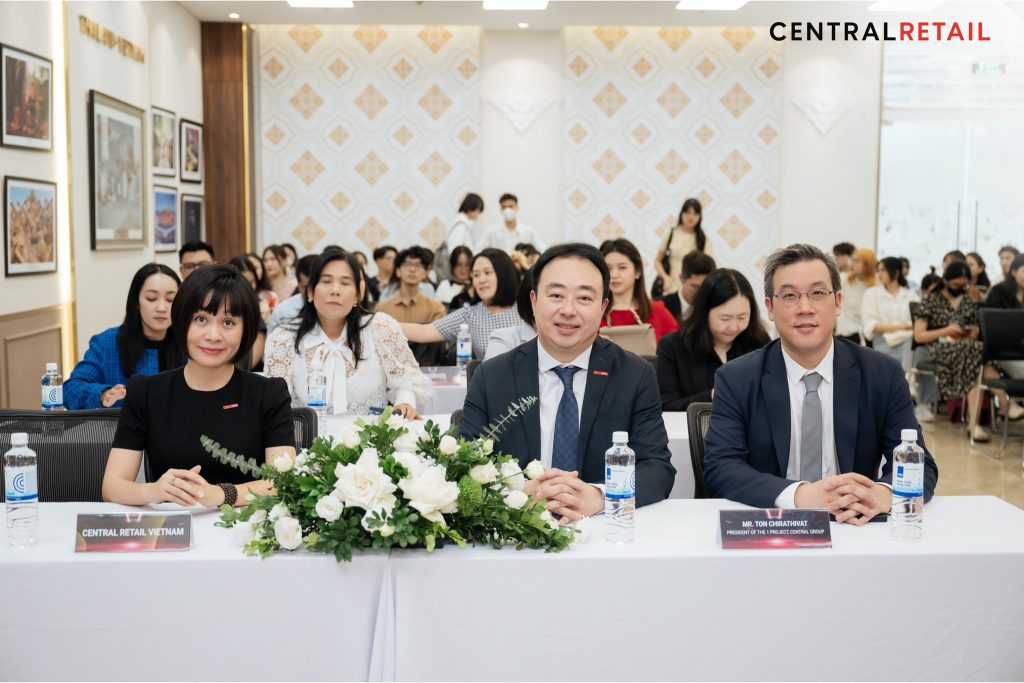 The lecture garnered significant interest from DAV students, as well as participants from the Vietnamese public and private sectors, including the Foreign Chambers of Commerce in Vietnam.