On November 9th at the historic Thang Long Palace in Hanoi, the Craft Village Conservation and Development Festival 2023 was officially inaugurated.
Participating in the event, Central Retail in Vietnam proudly introduced its latest brand, Come Home Việt Nam. The brand was showcased through a booth displaying handmade products made from local materials, inspired by the lives of Vietnamese people with an aim to contribute to the preservation and promotion of the rich heritage of craft villages in Vietnam.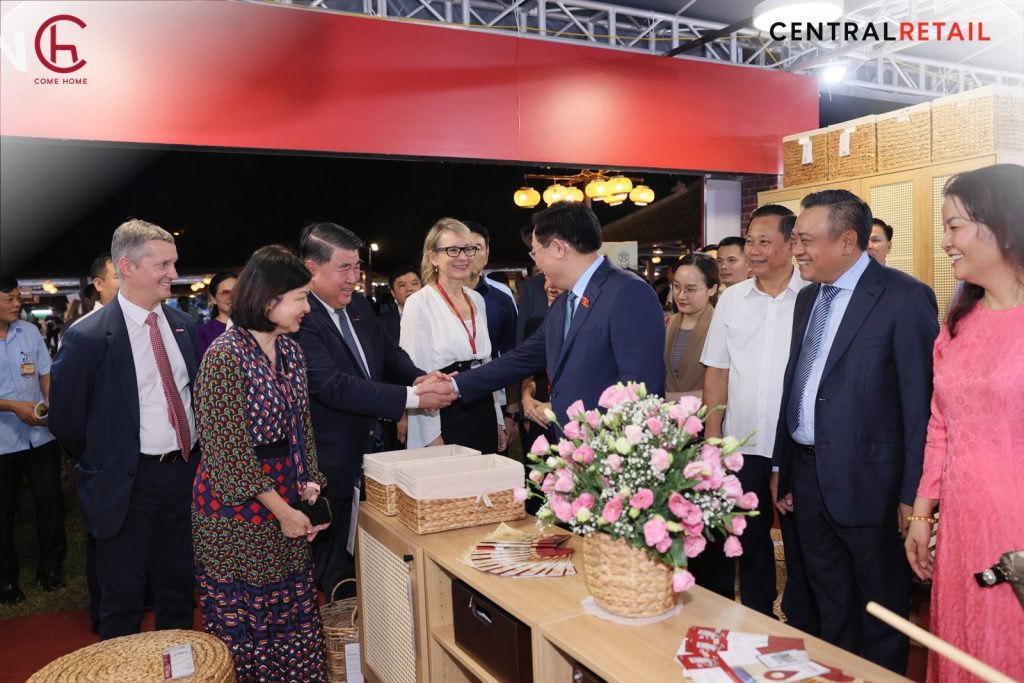 We are very honored to welcome the visit of dignitaries including the Chairman of the National Assembly, Mr. Vuong Dinh Hue; Deputy Minister, of Agriculture and Rural Development Mr. Tran Thanh Nam; Chairman of Hanoi People's Committee Mr. Tran Si Thanh; Acting Director of Hanoi Department of Industry and Trade, Ms. Tran Thi Phuong Lan, to our Come Home booth at the event.
Representatives of Central Retail and Come Home took the opportunity to present the perspectives on the integration of craft villages with the Vietnamese consumer base.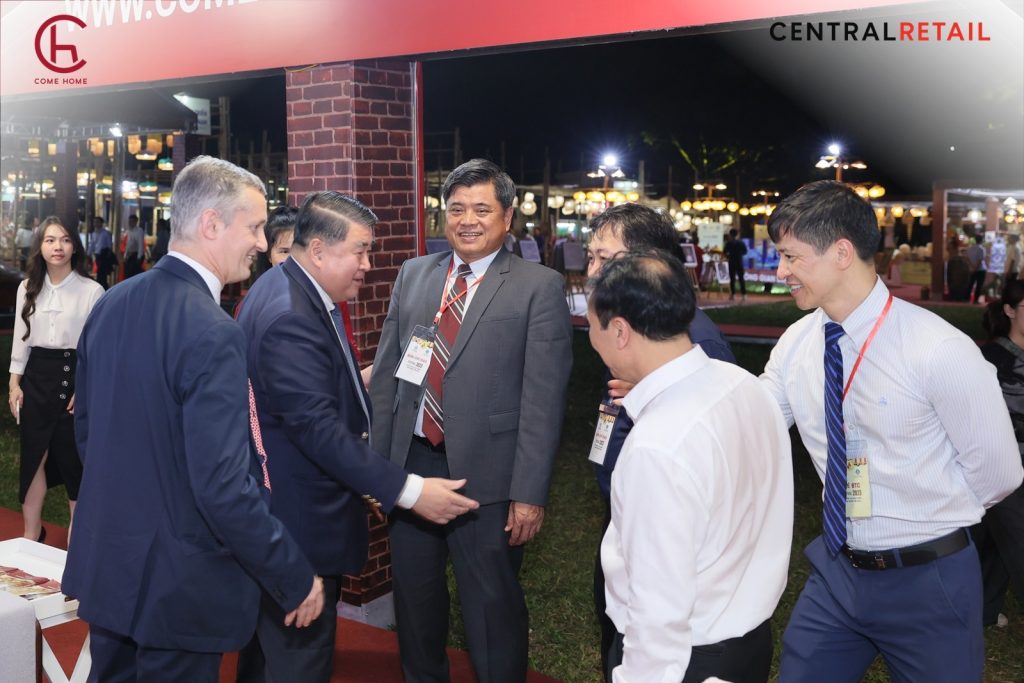 "Our commitment to preserving heritage and fostering local artisan collaboration has always been at the heart of our mission. We are proud that 76% of our furniture is designed and produced right here in Vietnam. This not only bolsters the economy but also fosters skill development among our talented artisans".
The representative also expressed a desire to encourage connections and collaborations with suppliers who share a mutual passion for upholding traditions and enhancing the artistry of craft villages.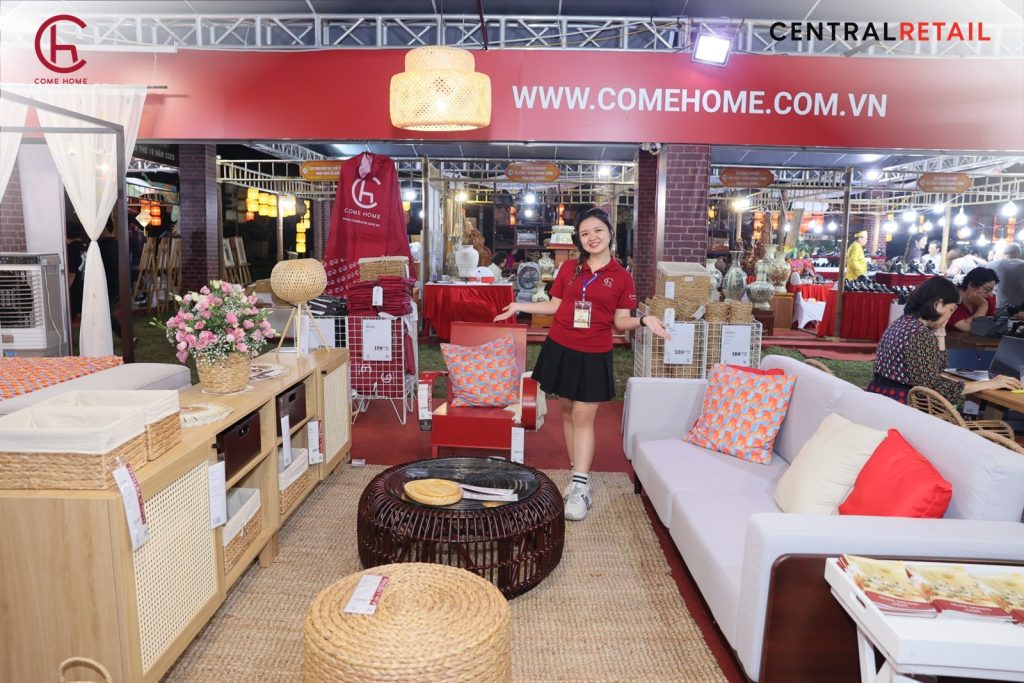 "We aspire to bridge the divide between these distinct communities and discerning consumers, ensuring that Vietnam's rich craft heritage flourishes within contemporary living spaces", she shared.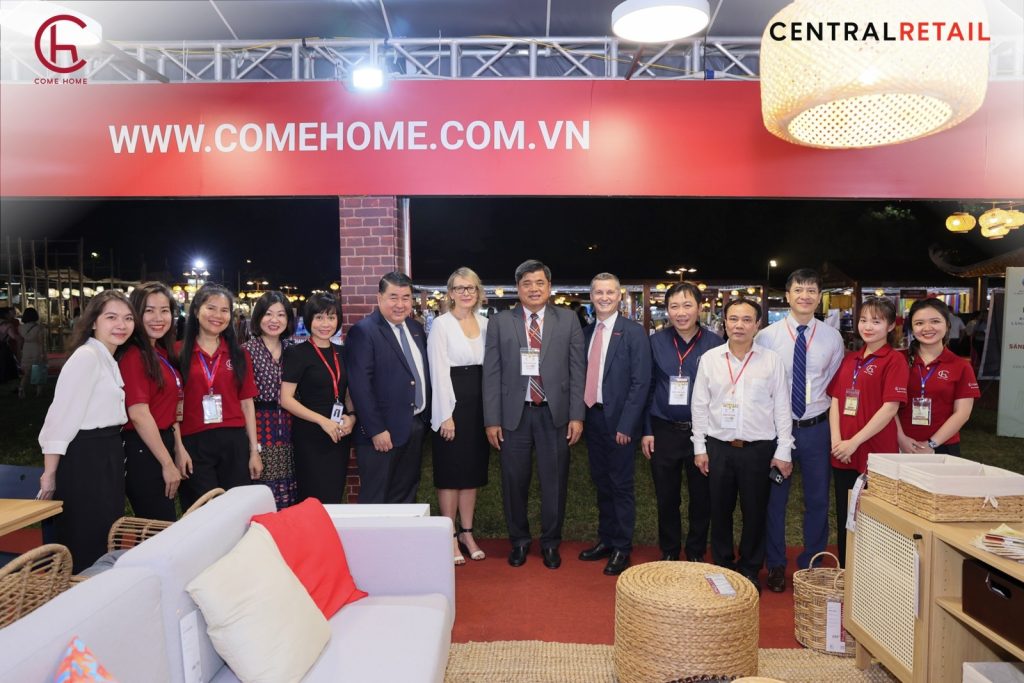 Additionally, Central Retail's active participation in a food booth with the professional team from GO! Hyper Thang Long featuring high-quality OCOP ingredients and traditional Vietnamese dishes like Yen the chicken Pho and Da River fish noodles adds a culinary dimension to the celebration, further showcasing the diversity and richness of Vietnamese culture.
Come, Home representative also participated in an International Workshop on the Conservation and Development of Craft Villages to share the above perspectives.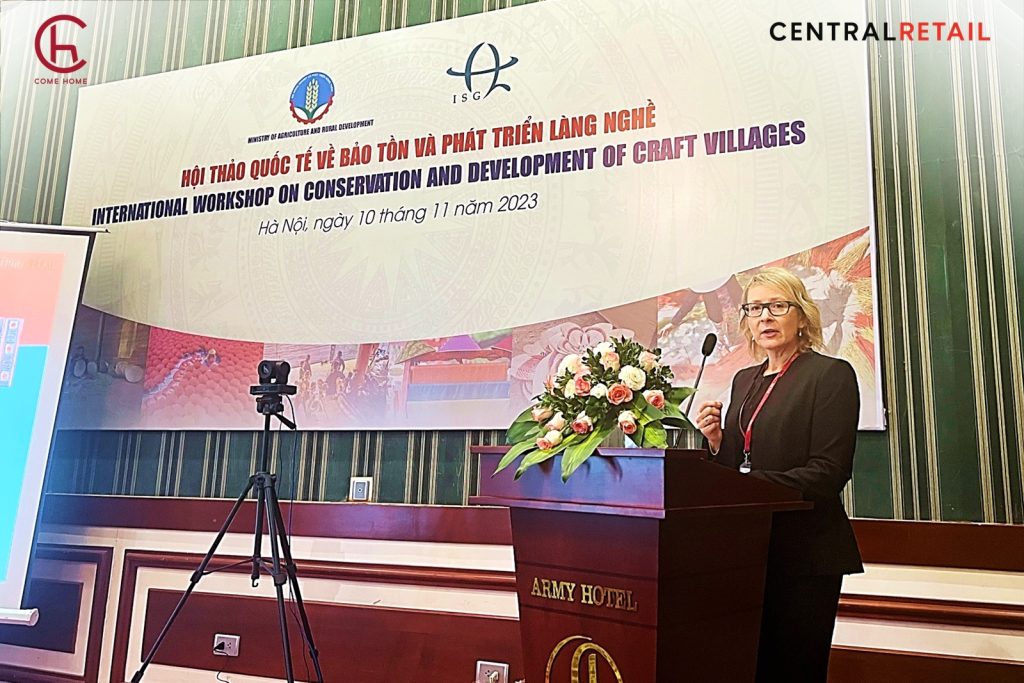 The Craft Village Conservation and Development Festival 2023, organized by the Ministry of Agriculture and Rural Development in collaboration with the Hanoi People's Committee, serves as an international platform to preserve, recreate, and promote the traditional cultural values of Vietnam's craft villages.