Continuing the efforts to improve the well-being of the vulnerable groups, despite the complicated Covid-19 situation, Central Retail in Vietnam in cooperation with Red Cross Vietnam has organized a groundbreaking ceremony to build 6 charity houses for families with difficulties at Son Tinh District, Quang Ngai Province. At the ceremony, representatives of GO! Quang Ngai has handed over the budget of 300 million VND, the fund raised from donation boxes at stores to sponsor the construction, joining hands to share the difficulties and build charity houses for underprivileged households.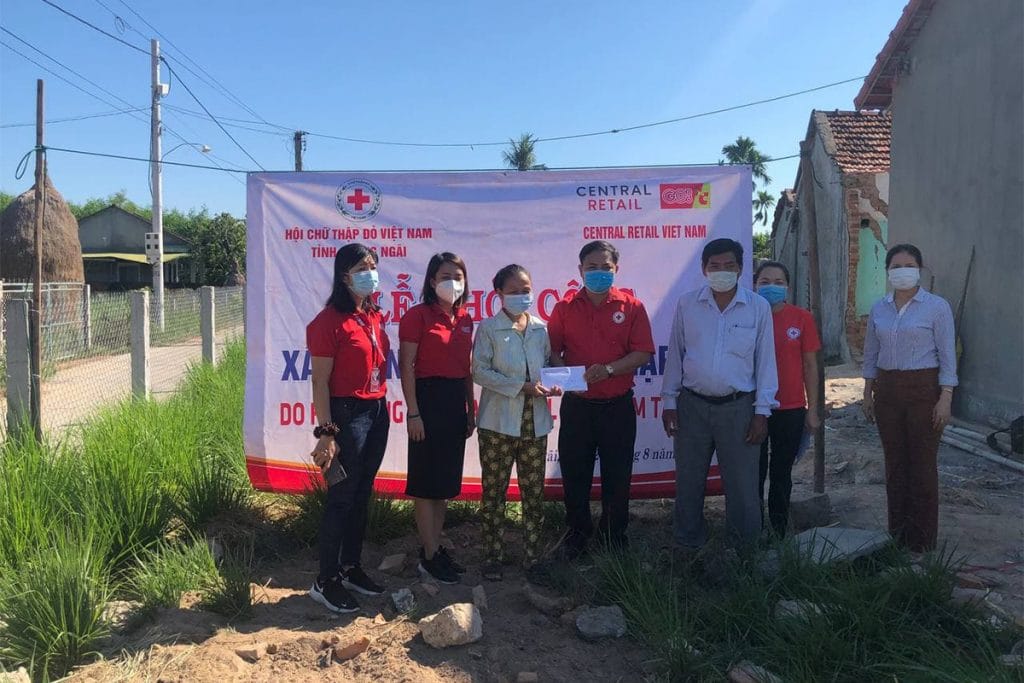 Realizing the company's Vision of "contributing to Vietnam's prosperity and enhancing the quality of life of the people", Central Retail in Vietnam has been accompanying Red Cross Vietnam in building new houses for families with difficulties in rural areas using the customers' raised fund via our donation boxes at stores. Previously, 10 charity houses have been handed over to selected households in 10 cities & provinces where our stores operate. Thanks to these new accommodations, the quality of life of these beneficiaries has been greatly enhanced.
Prior to the event, Central Retail in Vietnam has sponsored 150 million VND to support students with difficulties in Son Ha District – an underprivileged mountainous district of Quang Ngai Province. These actions have been greatly appreciated by the local authorities.