On July 12th, Central Retail organized an event at the CentralwOrld in Bangkok to promote lychee from Luc Ngan, Bac Giang Province in Vietnam to Thai consumers. The event was honored to have the attendance and opening remarks from H.E. Mr. Phan Chi Thanh, Ambassador of Vietnam to Thailand, and Ms. Jariya Chirathivat, Vice President Central Group, and distinguished guests from Tops Food Hall and Central Retail in Vietnam.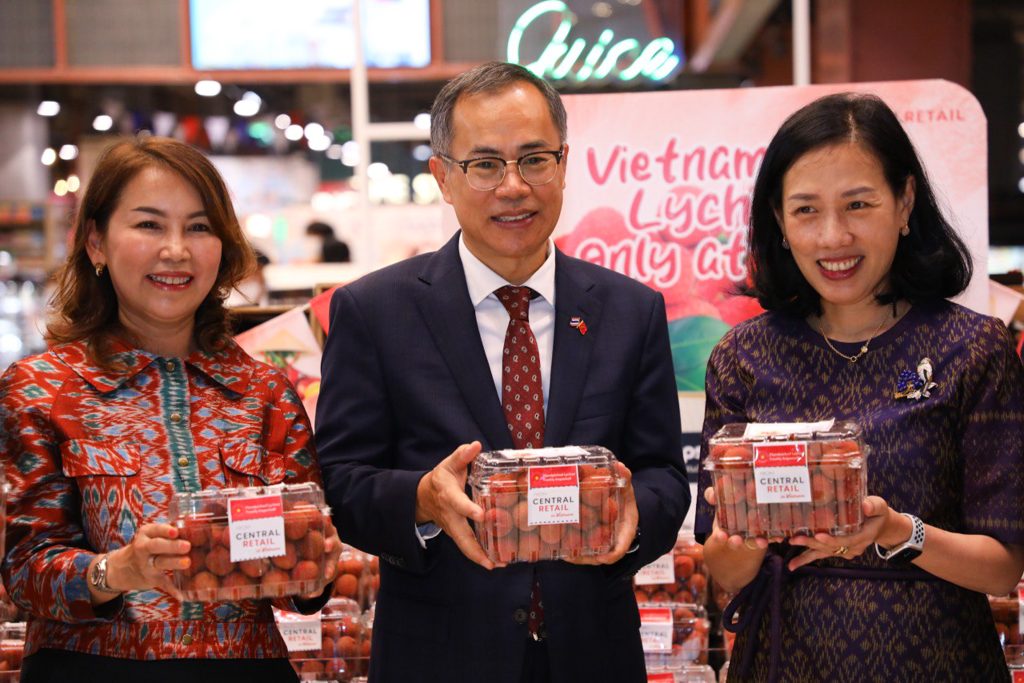 Lychee exported to Thailand is part of the main crop, with a traceability stamp, GlobalGAP certification, geographical indication, standard logo, and other labels ensuring quality and authenticity.
Specifically, on July 10th, 3 tons of lychee from Luc Ngan has been imported and available on the shelves of Tops Food Hall – Central Retail's food retail chain. The selling price is 259 baht per box, equivalent to 173,000 VND per kilogram.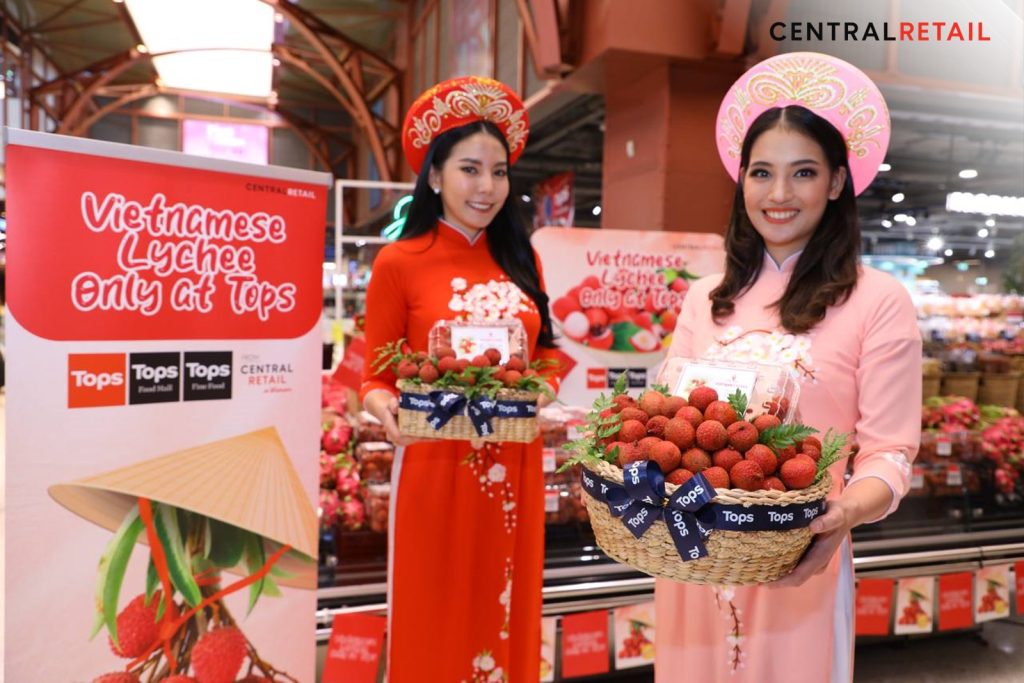 Mr. Olivier Langlet, Group CEO of Central Retail in Vietnam, shared, "The event promoting Vietnamese lychees in Thailand affirms our commitment to contributing to the prosperity of Vietnam and enhancing the quality of life of Vietnamese people.
Vietnamese lychees are recognized as the best lychees in the market, and we are proud to introduce Vietnamese lychee products to the world. By doing so, we hope to increase the promotion of lychees in Thailand and gradually establish a reliable market for lychee consumption in this country".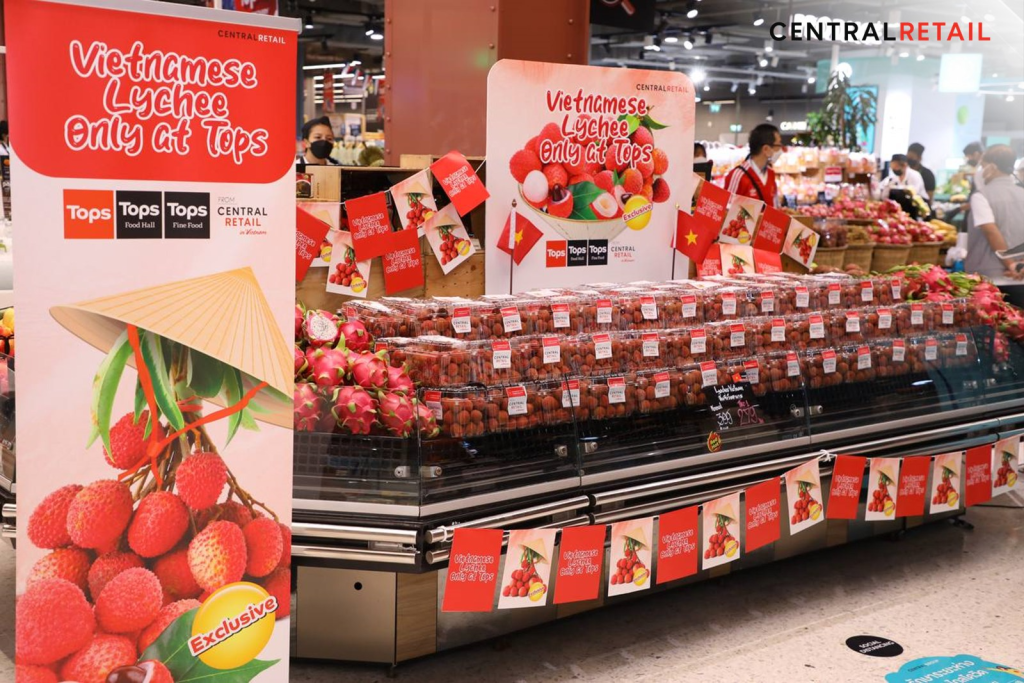 Central Retail's support for the Vietnamese lychee industry extends beyond this event. On May 16th, 2023, Central Retail Vietnam signed a strategic cooperation agreement with the People's Committee of Bac Giang Province, focusing on lychee consumption for the current season. The agreement aims to promote lychees and aims to achieve a consumption goal of approximately 300 tons this year.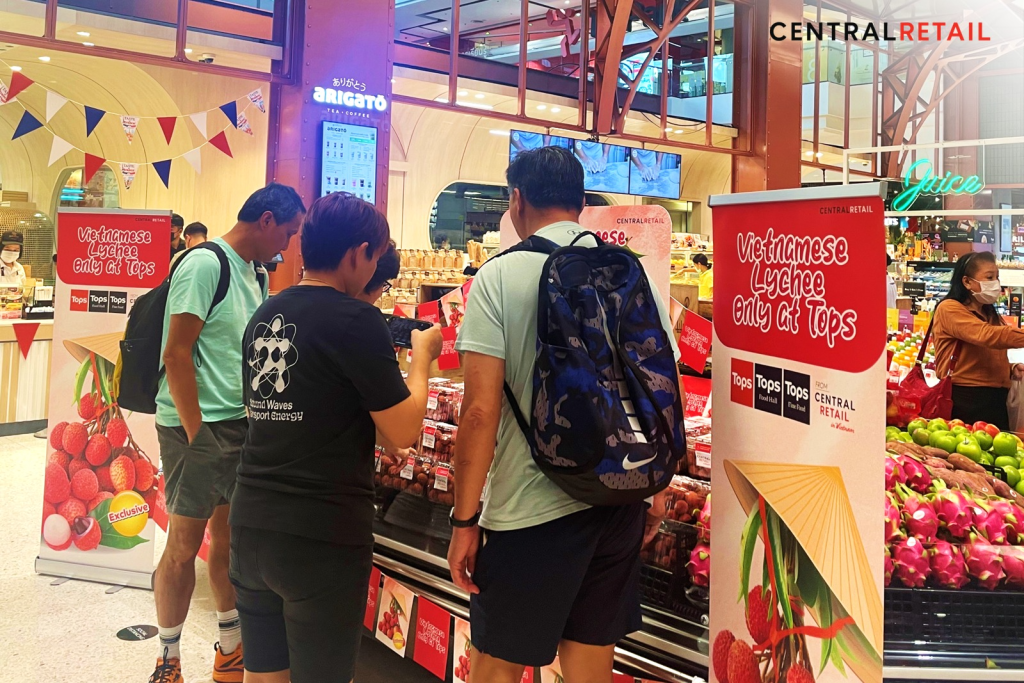 This event builds on Central Retail's track record of success. Since their inaugural export of Vietnamese lychees to the Thai market in June 2017, Central Retail has witnessed growing interest from Thai customers, particularly at Tops and Tops Food Hall, their distinguished food retail chains.