On August 16th, 2023, at centralwOrld, "Vietnamese Week in Thailand 2023 – Magical Taste of Vietnam," co-organized by the Ministry of Industry and Trade of Vietnam and Central Retail in Vietnam, was officially launched.
The event has the honor to welcome distinguished guests attending the opening ceremony and ribbon-cutting including Mr. Jurin Laksanawisit, Thailand's Deputy Prime Minister and Minister of Commerce, Mr. Do Thang Hai, Vietnam's Deputy Minister of Industry and Trade, Mr. Huynh Chi Nguyen, Vice Chairman of Bac Lieu Provincial People's Committee, leaders from Mekong Delta Provinces and Ho Chi Minh City and Management team from Central Group, Central Retail Corporation and Central Retail in Vietnam.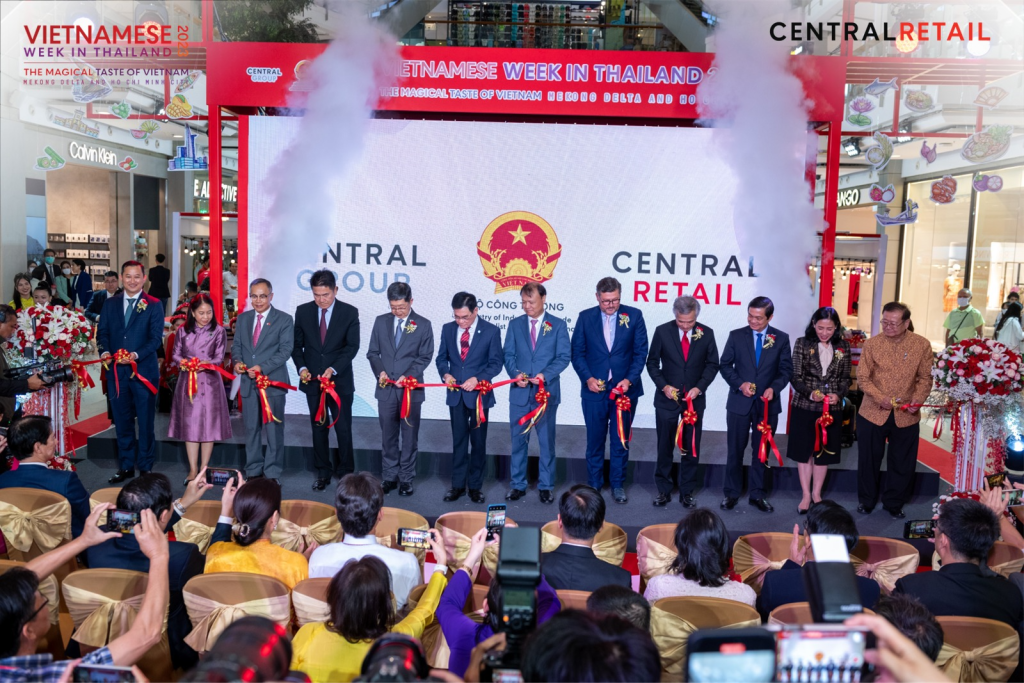 Their presence underscored the strong bilateral relations and cooperation between the two governments in areas such as economics, trade, investment, and cultural exchanges.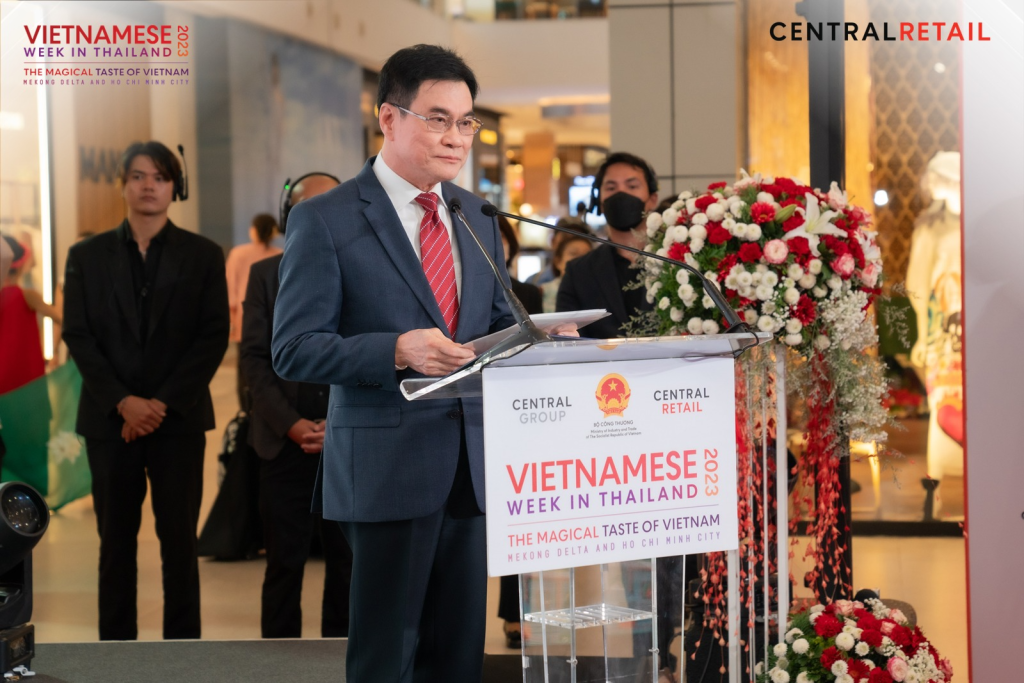 Vietnamese Week in Thailand was organized to help promote Vietnamese products to overseas markets. This is the 6th year that the event has been held under the theme "Magical Taste of Vietnam", marking the first time that introduces and promotes culture, tourism, and specific products from the Mekong Delta, Ho Chi Minh City; promotes the finest OCOP (One Commune, One Product) from various provinces across Vietnam.
This year, it attracts 100 Vietnamese enterprises to showcase the best of Vietnamese products to Thai consumers. The event also provides a prime opportunity for businesses to explore the market and establish connections with Thailand's retail distribution systems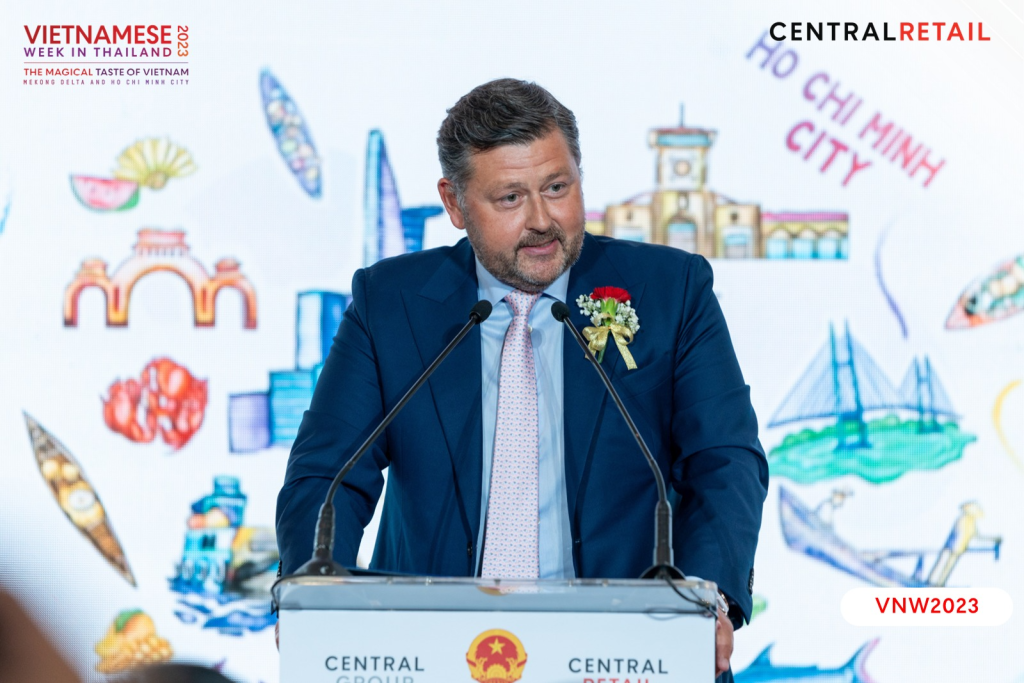 The Vietnamese Week in Thailand 2023 is a testament to Central Retail Vietnam's commitment in joining hands with with the Vietnamese government in promoting Vietnam's products of excellency, culture, and tourist attractions to global markets, with a particular focus on Thailand.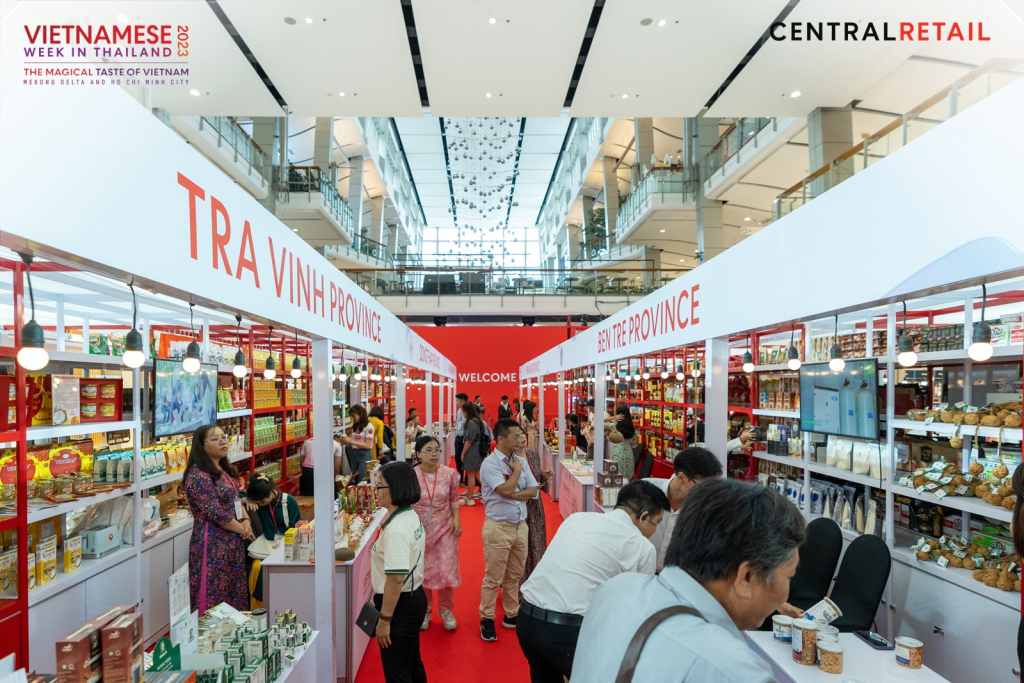 This event also represents an important opportunity for products from the Mekong Delta and Ho Chi Minh City to enter modern retail channels in Thailand, fostering economic ties and highlighting Vietnam's diverse cultural heritage.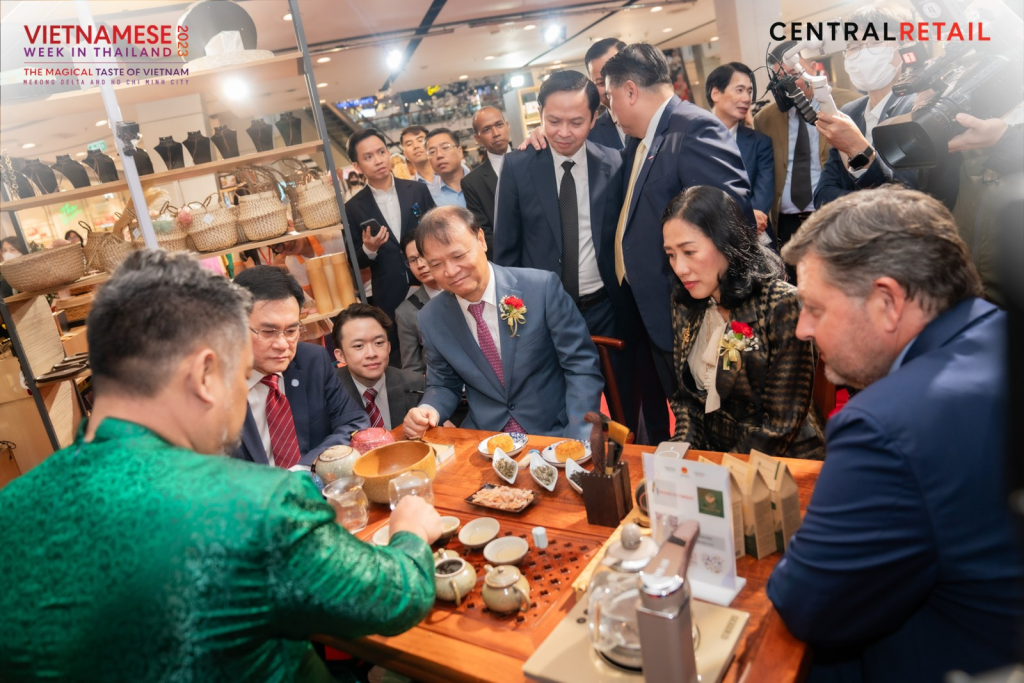 During the event, Vietnamese products to Thailand have been in display in the prime areas of centralwOrld covering nearly 1,000 sqm, divided into 4 main zones: Mekong Delta, Ho Chi Minh City, OCOP Products, and Food service area.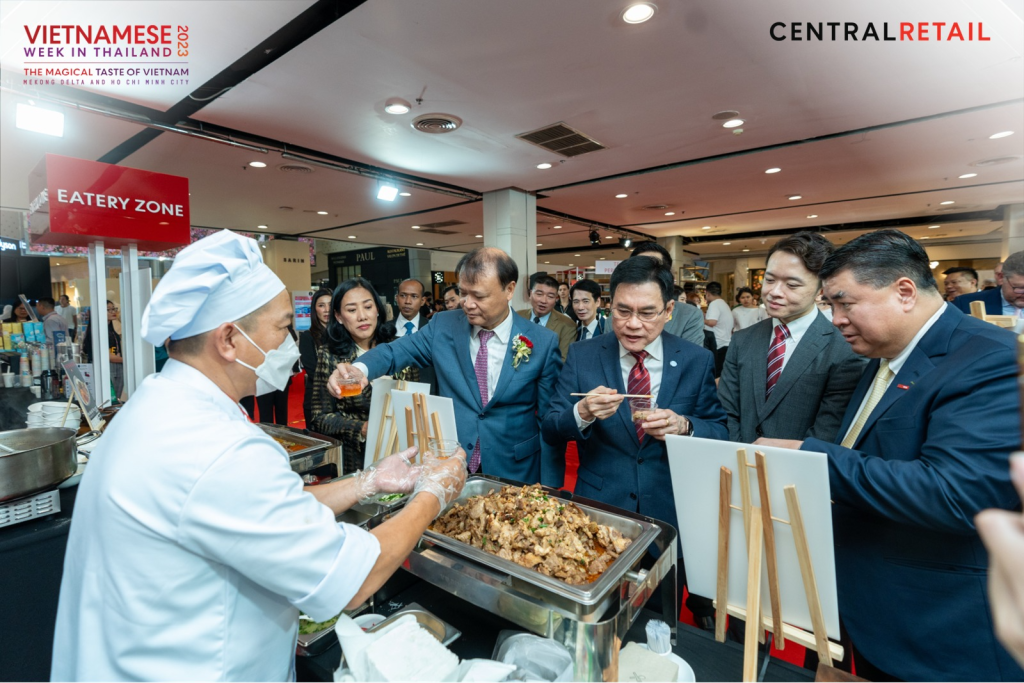 The event is expected to welcome 500,000 visitors in 5-day event, until August 20, 2023.