Bangkok, 17 February 2023, Mr. Yol Phokasub, Chief Executive Officer of Central Retail or CRC stated, "Central Retail sees Vietnam as a high-potential key market that has shown continuous economic growth. We first entered the market as a fashion retailer with only a few branches, and since then has been expanding our business in Vietnam for 11 years. Today, Central Retail Vietnam has more than 340 stores with a retail space of over 1,200,000 square meters across 40 provinces which covers 85% of Vietnam's GDP. The company has achieved leaping growth from THB 300 million in 2014 to THB 38,592 million in 2021. Most recently in 2022, the company successfully achieved sales worth 25% of Central Retail's total sales, making it the largest international retailer in Vietnam and the #1 Hypermarket and #2 Lifestyle mall."
For its 5-year roadmap, Central Retail continues with its business expansion in response to the economy's continuous growth trends. The company sets to invest THB 50,000 million within the next 5 years to achieve sales of THB 150,000 million and double the number of stores to 600 across 57 of 63 provinces in Vietnam. Central Retail Vietnam has set its ambition to become the #1 Food Omnichannel Retailer and the #2 in Vietnam's property by 2027.
Mr. Olivier Langlet, Chief Executive Officer of Central Retail Vietnam stated, "Vietnam's economy continues to grow despite uncertainties. We expect Vietnam's GDP growth this year at 6.7%, making Vietnam Southeast Asia's fastest-growing market. The country's urbanised population also continues to grow alongside modern trade and the rising number of international travellers. With these positive signals, Central Retail continues to drive its business expansion across 3 categories to best serve Vietnam consumers' lifestyle. This includes the Food category, namely 38 branches of GO! Hypermarket, 10 branches of Tops market, 3 branches of mini go! and 24 branches of Lan Chi Mart. The Property category includes 39 branches of GO! Mall and the Non-food category includes Nguyen Kim, Supersports, Kubo and ROBINS."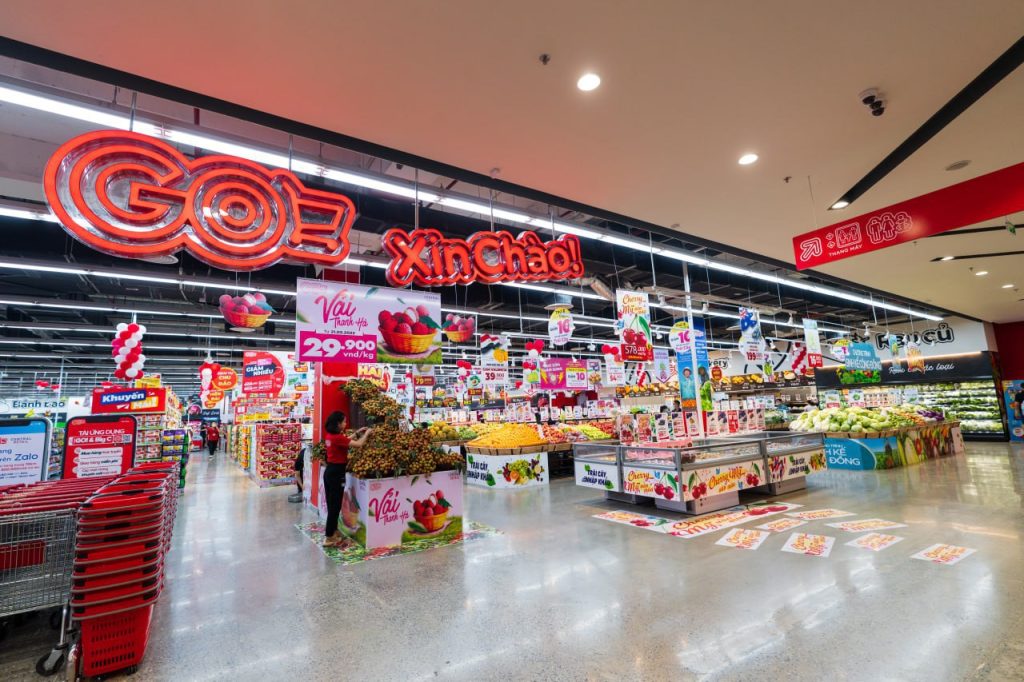 With strong commitment towards business expansion, Central Retail Vietnam has prepared to invest THB 6,000 million in 2023 to grow its business nationwide with the following strategies:
1. Grow food business nationwide: Reinforce position as the #1 hypermarket with the rebranding and renovation of 10GO! Hypermarket branches and expand Tops market and Mini go! with the addition of 8-10 branches to better serve the needs of consumers. Furthermore, strengthen the fresh food category and the non-food category to drive customer traffic.
2. Reinforce the property category: Renovate and modernise 10 branches of GO! Malls and prepare to launch new branches in the future. Create positive and diverse experiences for customers in stores to serve evolving lifestyles.
3. Elevate Nguyen Kim and capture market share: Renovate 10-12 branches of Nguyen Kim and expand 3-5 new branches, including stores in our GO! Mall to comprehensively respond to the needs of consumers.
4. Develop loyalty platform to better serve and grow the 66 million customer transactions that we have today: Elevate the loyalty platform to enhance efficiency and gain access to consumer insights to better deliver relevant products and services, as well as leverage The1 expertise to help develop the platform.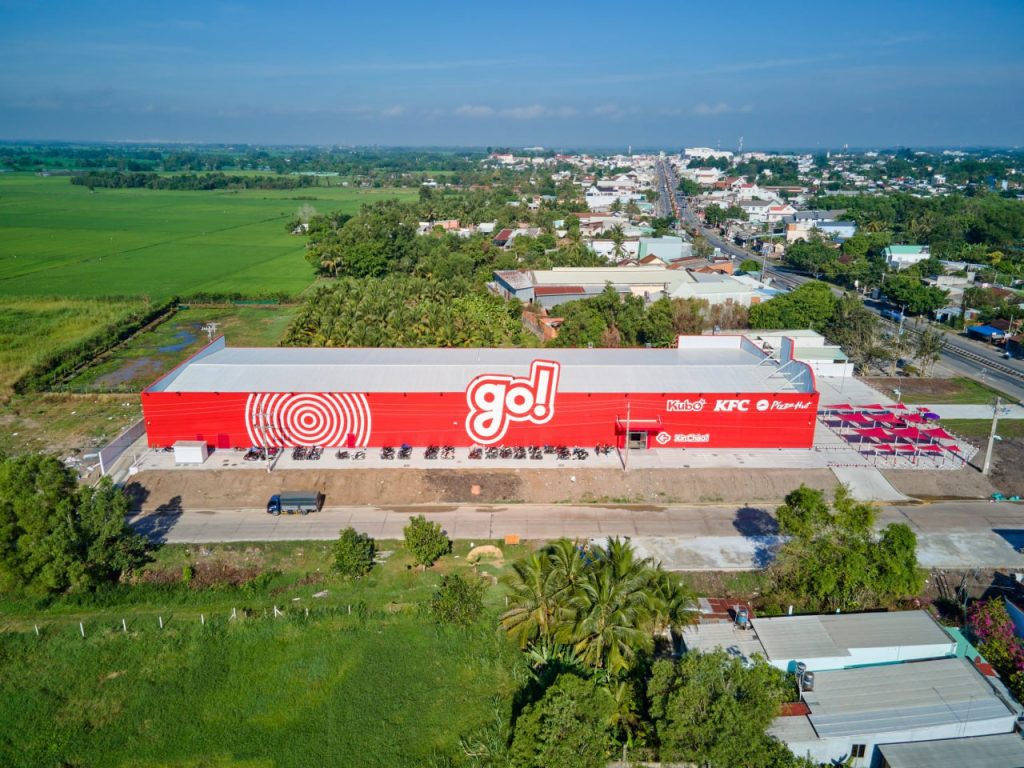 Mr Yol's added, "Central Retail not only has achieved business success, but we have also uplifted the life quality of the Vietnam's society across all aspects by providing employment opportunities and supporting agricultural communities. We have boosted their income by 40% and invested over THB 10 million in the construction of schools for Vietnamese youths. Playing an important role in supporting Vietnamese people during the Covid-19 pandemic, we have also donated over THB 20 million to help tackle the crisis. Moreover, Central Retail has strengthened the relationship between the Thai and Vietnamese governments to support the economy, businesses, and investments through various activities such as 'Vietnamese Week in Thailand', which has been organised for 5 consecutive years. The event also features business matching activities to support the import and export business between the two nations as well as the MOU signing by the Thailand's and Vietnam's Retail Associations. The company has also placed great importance on sustainability across all dimensions such as the installation of solar cells on 20 branches of GO! mall rooftops, the installation of EV chargers at malls and the reduction of single-use plastic bags, aligning to the Central Retail's mission to become the Green & Sustainable Retail and achieving Net Zero by 2050."
"With strong commitment in conducting business alongside the communities' and society's development, Central Retail Vietnam has been able to grow sustainably and achieve positive recognition from Vietnamese consumers, along with continued support from the Vietnamese government. Moving forward, we will continue to support the society and Vietnamese consumers, as our ambition is to drive sustainable growth and prosperity everywhere we operate," concluded Mr. Yol.