Continuing the efforts to support the Government against Covid-19, GO!, Big C, Tops Market – members of Central Retail in Vietnam have been working closely with the local authorities at HCMC to provide and deliver foods & necessities by combos to accommodate HCMC citizens under the strict social isolation measures to curb the Covid-19 outbreak. The combos include a variety of choices such as nutritious food, vitamin, fresh vegetables, etc. that consumers can order via local authorities from 23 August to 06 September 2021.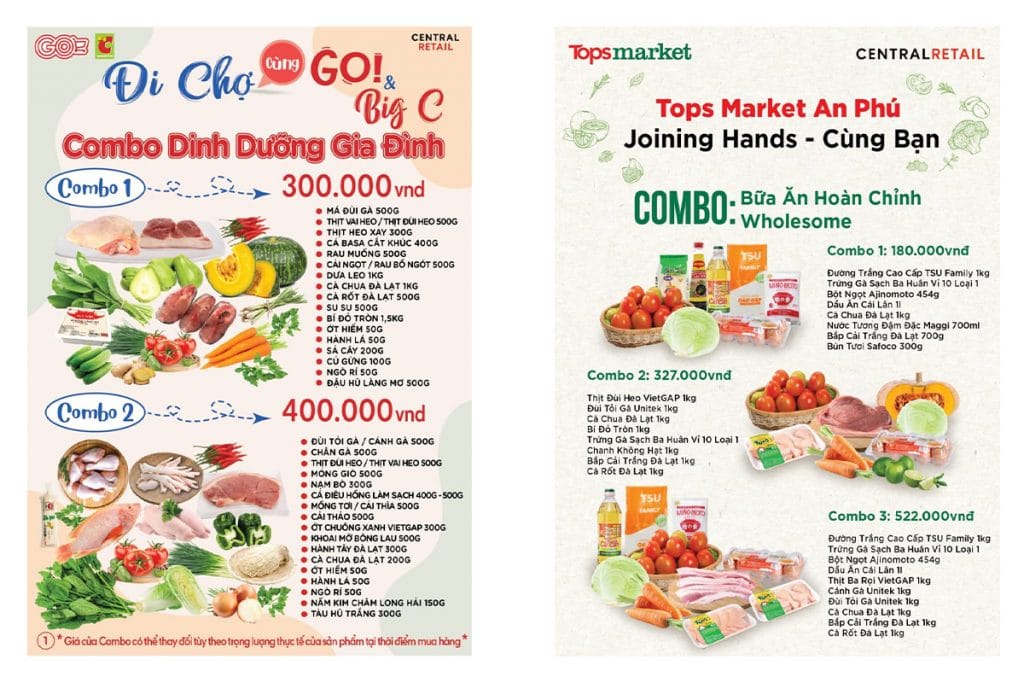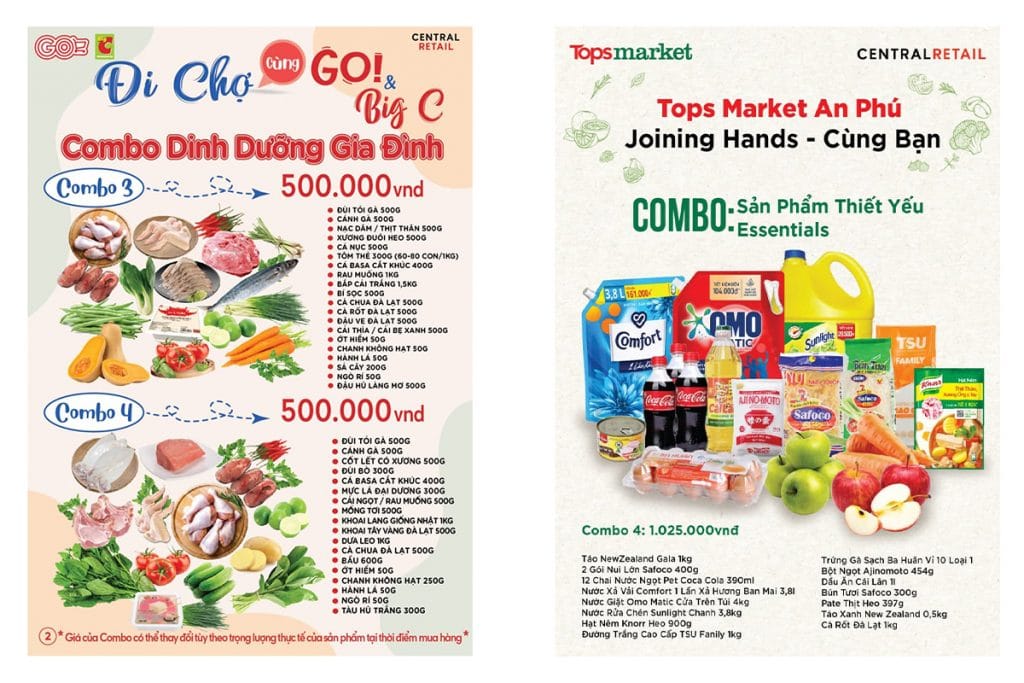 Since the beginning of HCMC's tightened social distancing period, the Company has been in talks with local authorities on ordering and delivery options for consumers. Our GO! Big C Hypermarkets can supply goods across districts if needed while Tops Market will provide combos to the ward officials, who will then deliver to households as quickly and conveniently as possible.
This initiative is part of Central Retail in Vietnam's effort to support the Government against Covid-19, once again reaffirming the Company's Vision of contributing to Vietnam's prosperity and enhancing the quality of life of the people. We strongly believe that HCMC and Vietnam will curb the pandemic and achieve its sustainable growth very soon.