Continuing the efforts to improve the well-being of the vulnerable groups, despite the complicated Covid-19 situation, Central Retail in Vietnam in cooperation with Red Cross Vietnam has built and handed over a new house for families with difficulties at Yen Ninh Commune, Phu Luong District, Thai Nguyen Province.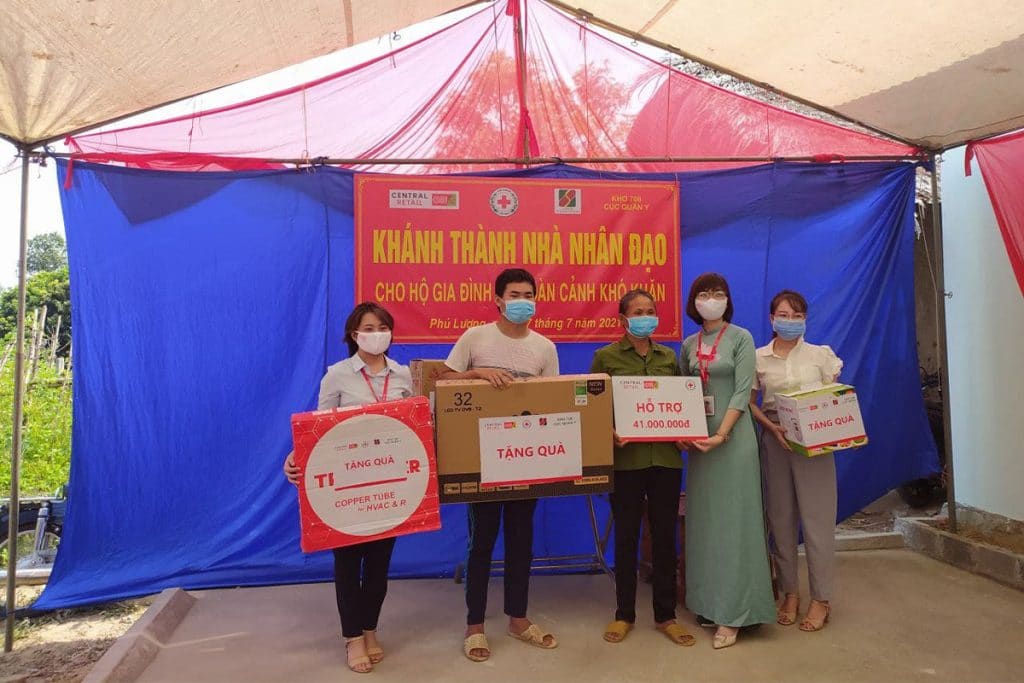 Realizing the company's Vision of "contributing to Vietnam's prosperity and enhancing the quality of life of the people", Central Retail in Vietnam has been accompanying Red Cross Vietnam in building new houses for families with difficulties in rural areas using the customers' raised fund via our donation boxes at stores. Previously, 9 houses have been handed over for selected households in 9 cities & provinces where our stores operate. Thanks to these new accommodations, the quality of life of these beneficiaries has been greatly enhanced.
Also in Thai Nguyen, on the occasion of GO! Thai Nguyen's opening, Central Retail in Vietnam has sponsored 105 computers for 3 primary schools in the area that worth 1.2 billion VND, providing students and teachers adequate facilities for teaching and studying. These actions have been greatly appreciated by the local authorities.