At the "Conference on summary of assurance of food and essentials for HCMC people during the Covid-19 outbreak" took place at the City Hall last Friday 12th of November 2021, Mrs. Phan Thi Thang, Deputy Chairperson of the HCMC People's Committee has presented the Certificate of Merit from the HCMC People's Committee to Central Retail's retail channels including GO!, Big C, and Tops Market for their "Excellent Contribution to the City in the prevention and control of Covid-19 pandemic".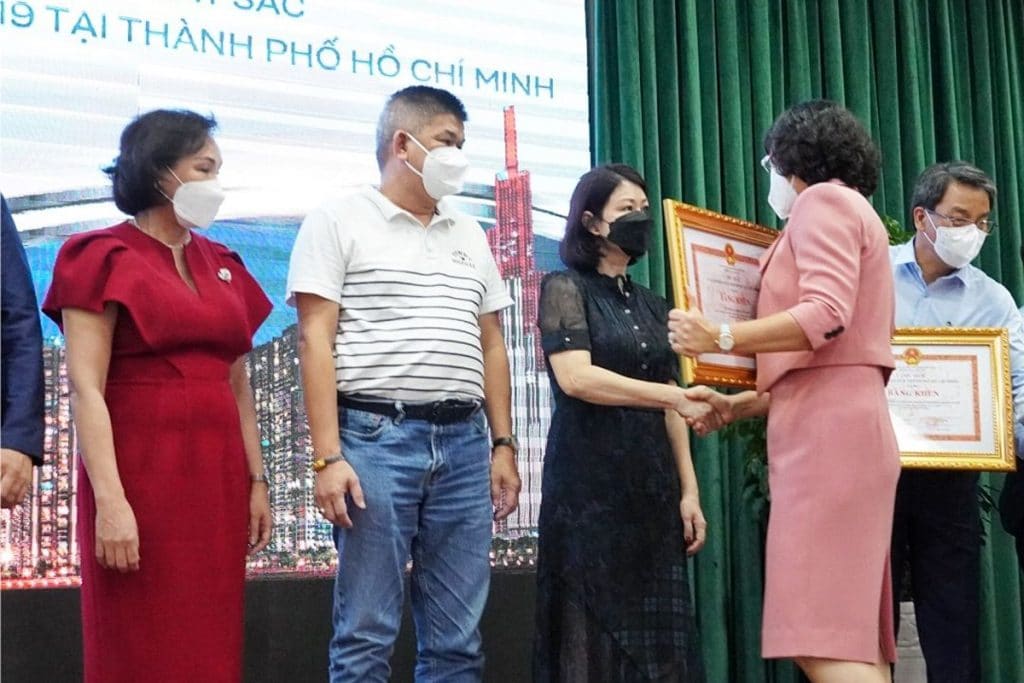 During the 4th wave, Central Retail's retail channels have joined hands with the City government in maintaining price stability and sufficient supply of food and essentials to best meet the needs of the people; secondly in providing food relief combo to the city residents during the strict isolation period as well as making donation to the Covid-19 vaccine fund.
The recognition from the City Leaders with the Certificate of Merit encourages Central Retail to stay true to the Company's Vision committing to the contribution to Vietnam's prosperity and enhancing Vietnamese people's lives.