Ho Chi Minh City, 05 March 2020, Central Retail tại Việt Nam signed an agreement entering into a long-term partnership with Norsk Solar for installation and operation of solar panel projects across GO! malls. The completed system will provide 30% of consumed electricity at each GO! mall, contributing to the commitment of sustainable development of Central Retail in Vietnam.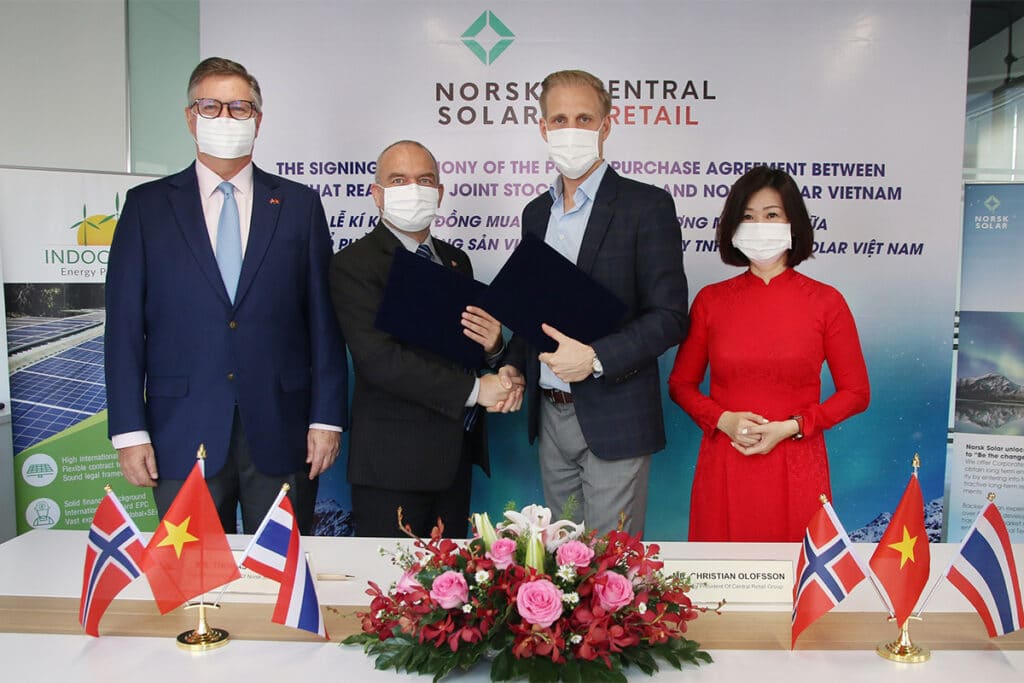 The project signed between Central Retail in Vietnam and Norsk Solar Vietnam will be initiated from the beginning of April 2021 at 11 GO! malls nationwide with a total coverage of nearly 60 thousands square meter, expecting to be operated after 3 months. The completed panel will provide more than 300,000 MWh of clean electricity, reducing emissions of over 120,000 tons of CO2 during its operation (120,000 tons of CO2 is equivalent to the emissions of more than 25,000 cars each year.)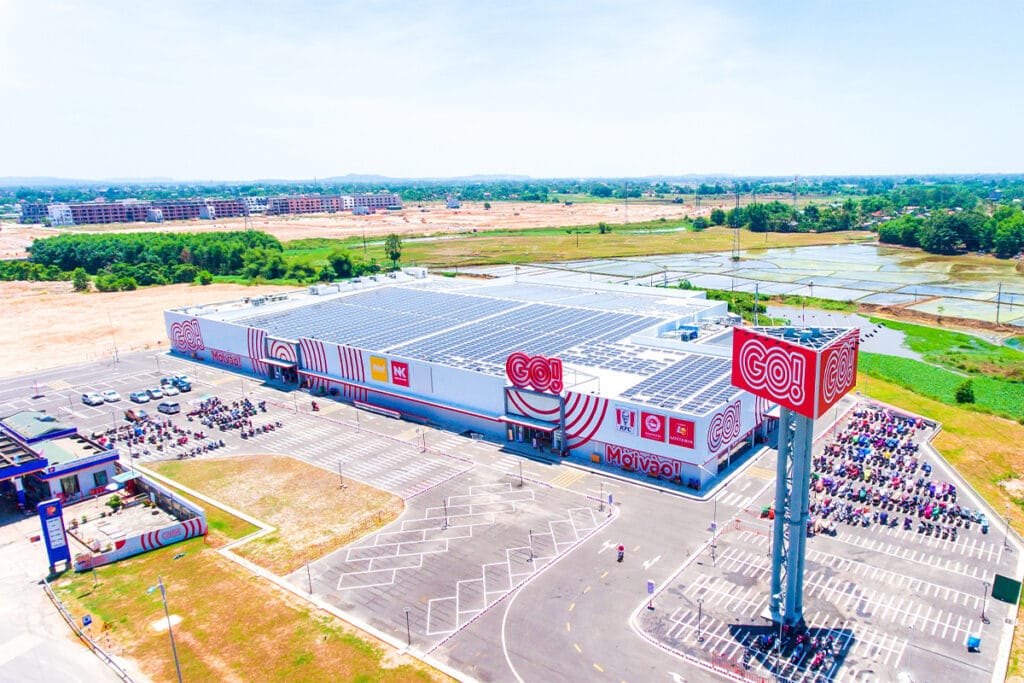 Mrs. Nguyen Thi Bich Van, Head of Communications, Central Retail in Vietnam said: "Environmentally sustainable development is one of the seven key pillars in Central Retail's sustainable development plan in Vietnam. With the implementation of this solar power project combined with many other green activities that have been implemented, we want to create green shopping malls and hypermarkets that play important roles in improving the quality of life of the residential community and providing a shopping and entertaining environment that is not only convenient but also friendly and sustainable for customers."
In the coming time, Central Retail is expected to implement green energy systems across all malls and hypermarkets in 39 provinces across the country. This is the largest project that serves Central Retail's commitment to sustainable development in Vietnam, realizing the company's Vision of "contributing to Vietnam's prosperity and enhancing the quality of life of the people."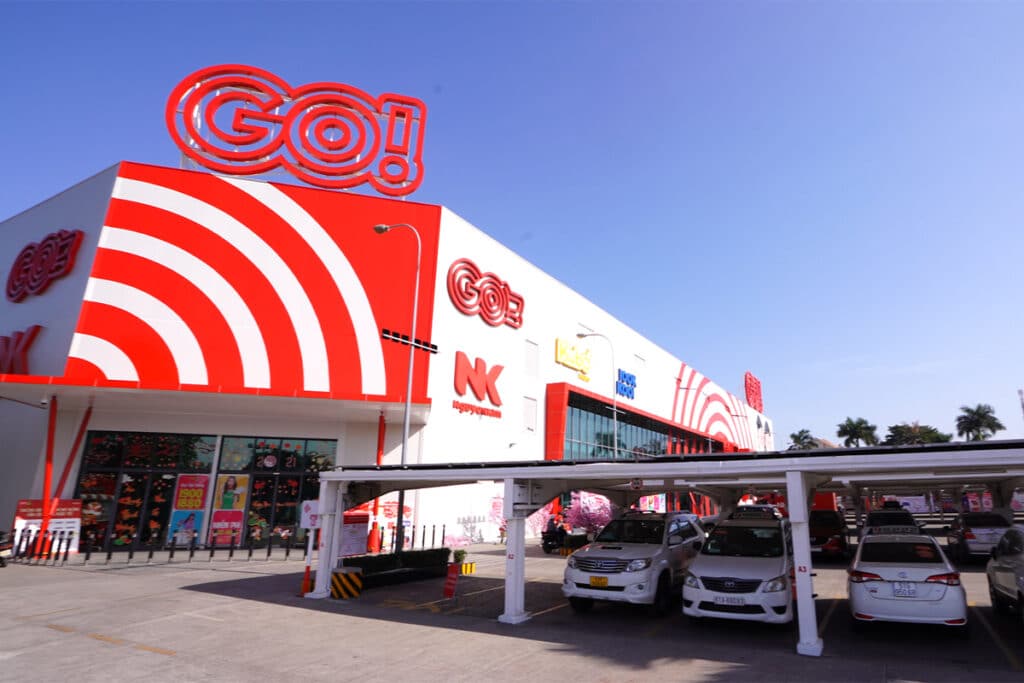 Prior to this partnership, Central Retail installed the solar panel at Big C Di An (Binh Duong) and GO! Quang Ngai, which has generated positive results. The panel at Big C Di An has been operated since 2013 with capacity of providing 7% of consumed electricity and reducing over 1,200 tons of CO2. The panel at GO! Quang Ngai has been operated since July 2020 with capacity of providing 30% of consumed electricity and reducing over 260 tons of CO2.
References on sustainable development agenda of Central Retail in Vietnam:
7 key pillars in the sustainable development agenda of Central Retail in Vietnam include: Education, Environmental Quality, Well-being, Livelihood for Community, Community Development, Supporting Vietnamese agricultural products, and Vietnamese Week.
Environmental sustainable development agenda initiated by Central Retail:

Since 2013, Go!/Big C Hypermarket has used biodegradable plastic bags at all stores and encouraged customers to use Lohas, the environmentally friendly and reusable bags;
Since 2018, the company has built a green lifestyle including the limitation of disposable plastic containers, categorization of office waste, and electricity saving;
On October 2018, the company signed a commitment to prevent plastic waste with Ministry of Natural Resources and Environment of Vietnam as part of the movement "Say no to plastic waste";
At each hypermarket, Go!/Big C carries out the collection of used batteries, which are then processed in compliance with environmental regulations.
Implementation of plastic-eating whale models that helps reduce plastic wastes at the coastal provinces.
The Green Square – Big C Di An was awarded first prize during the 7th contest of Energy Efficient Building in 2013, organized and selected by the Ministry of Industry and Trade and Ho Chi Minh City's Energy Conservation Center.