Central Retail in cooperation with Son La Center for Trade Promotion and Investment organized the Promotion Week of Son La's agricultural produce and foodstuff at Big C Thang Long from 02 to 05 Dec. The event aims to promote GlobalGAP, VietGAP certified local produce such as orange, grapefruit, banana as well as agricultural specialty from other areas in the province for domestic consumption.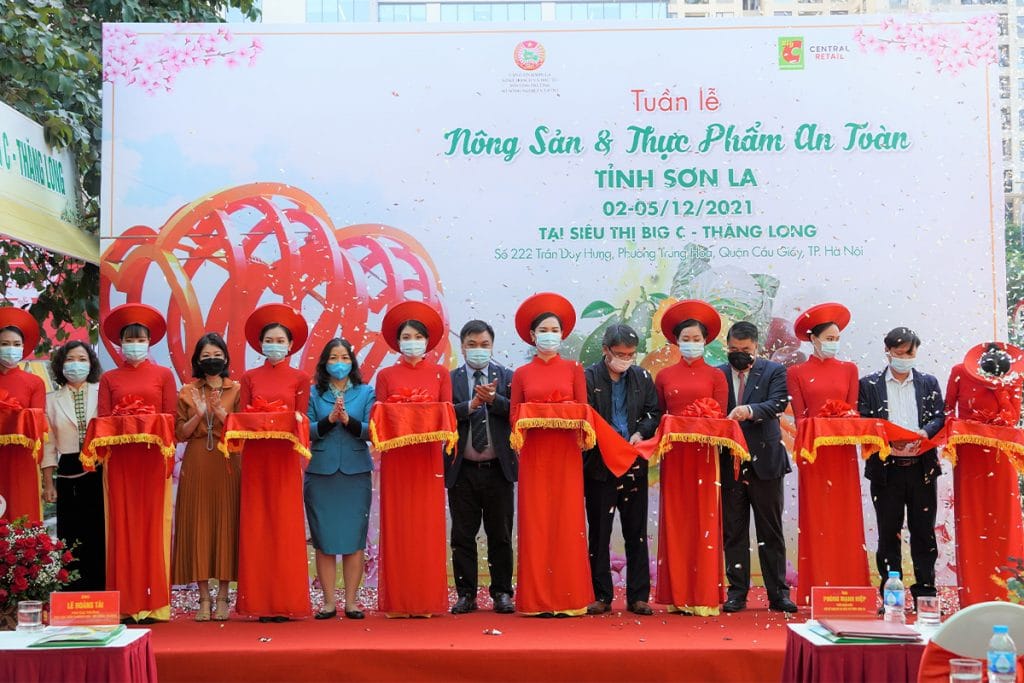 Over the past years, Central Retail has been actively coordinating with Son La Province to introduce provincial safe agricultural produce, build product awareness for better consumption through regular promotional weeks and programs at its store chains in the hope of stimulating consumer demand and creating stable consumption market for Son La's safe agricultural products. Despite the impact of the Covid-19 pandemic, output of the provincial agricultural products still remains high thanks to the good quality and its freshness.
By joining in event promotion and distribution, Central Retail reaffirms its commitment to support and promote consumption of agricultural produce from Son La as well as other provinces of Vietnam, resonating with the Company's Vision of contributing to Vietnam's prosperity and enhancing the quality of life of the people.