On 17 Dec in HCMC, Central Retail in Vietnam was honored to receive the 2021 CSR Certificate of Recognition from The Saigon Times for its great contribution to local communities through corporate social responsibility (CSR) activities. CSR has always been part of the Company's sustainable development strategy, jointly realizing the Company's Vision of contributing to Vietnam's prosperity and enhancing the quality of life of the people.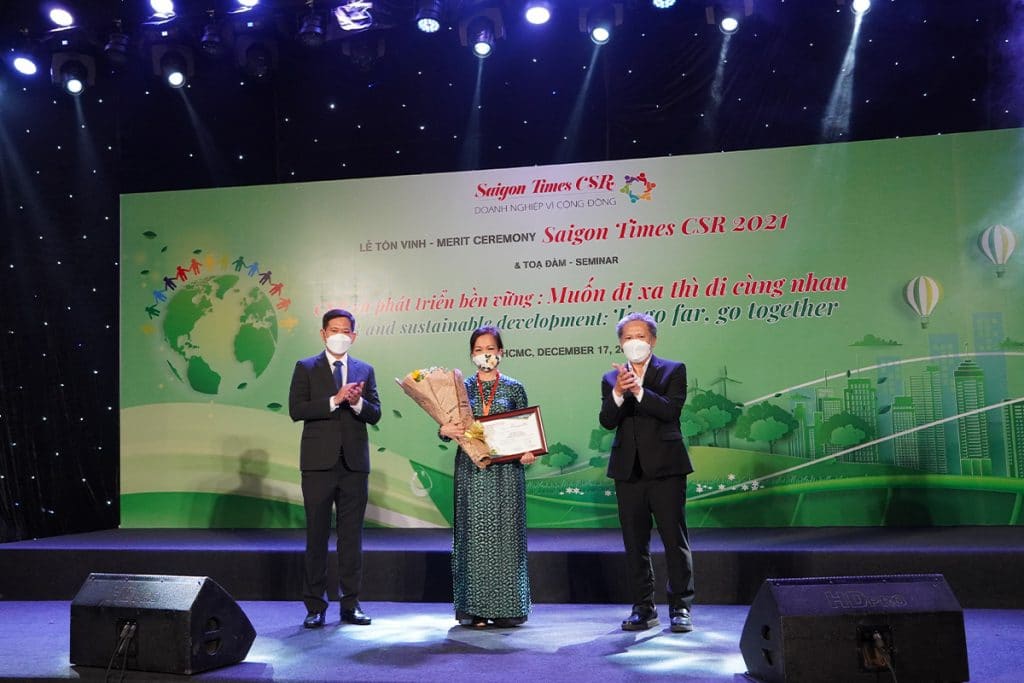 Over the past years, Central Retail has been supporting communities and society through a variety of projects in Education, Environment and Wellbeing. Highlights included the participation in the Anti Plastic Waste Alliance initiated by the Prime Minister and the Minister of Natural Resources and Environment; the donation of 35 plastic-eating whale models to raise community awareness; the donation of provincial education projects with the motto of "One mall – One school".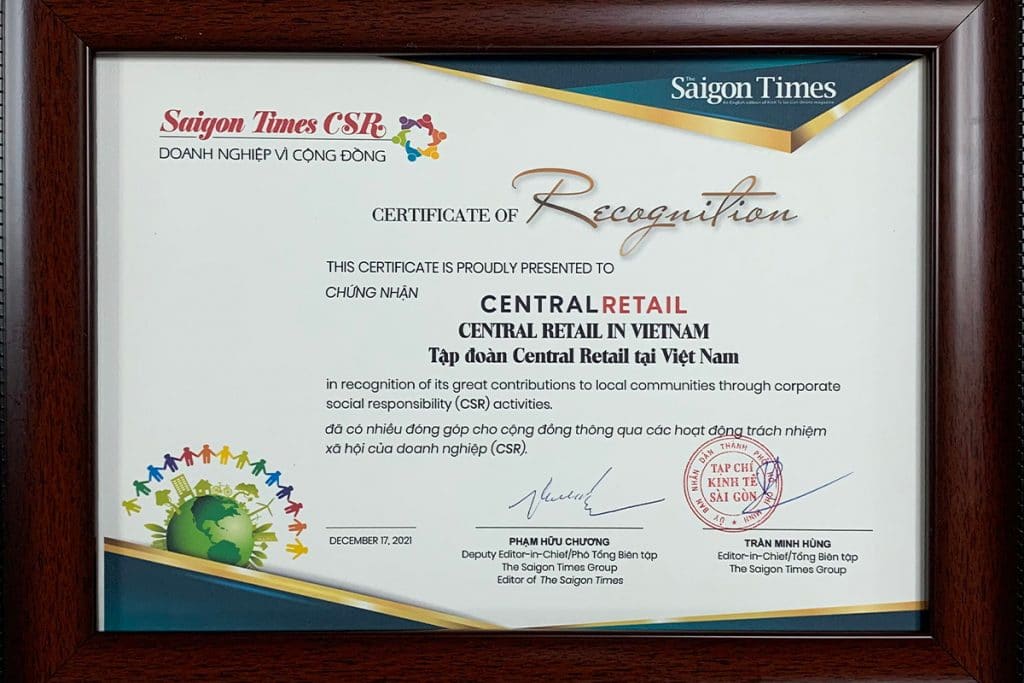 Central Retail has also been coordinating with partners like Red Cross Vietnam, raising community fund with consumers through donation boxes to build houses for underprivileged people. Our stores of GO!/BigC also introduce reusable Lohas bags, terminate the use of plastic straws and pilot the use of biodegradable bags.
Additionally, the Company has been continuously joining hands to fight Covid-19 through donations of vaccine fund, negative pressure isolation rooms, field beds, test kits as well as supporting quarantined areas and purchasing 10,000 combos. The Company has also been supporting communities through Livelihood for Community projects, flood & disaster relief or Tet gifts for poor people.
The acknowledgement from The Saigon Times will be a great motivation for Central Retail to continue our journey towards community in times to come.