On November 4th, Representatives of the management team of Central Retail in Vietnam and GO! Nam Dinh had the privilege of welcoming a delegation led by Mr. Do Van Chien. Mr. Chien is the Secretary of the Party Central Committee, Chairman of the Central Committee of the Vietnam Fatherland Front, and Head of the Central Steering Committee of the "Vietnamese People Give Priority to Using Vietnamese Goods" campaign. The purpose of their visit was to engage in discussions and foster collaboration on this initiative.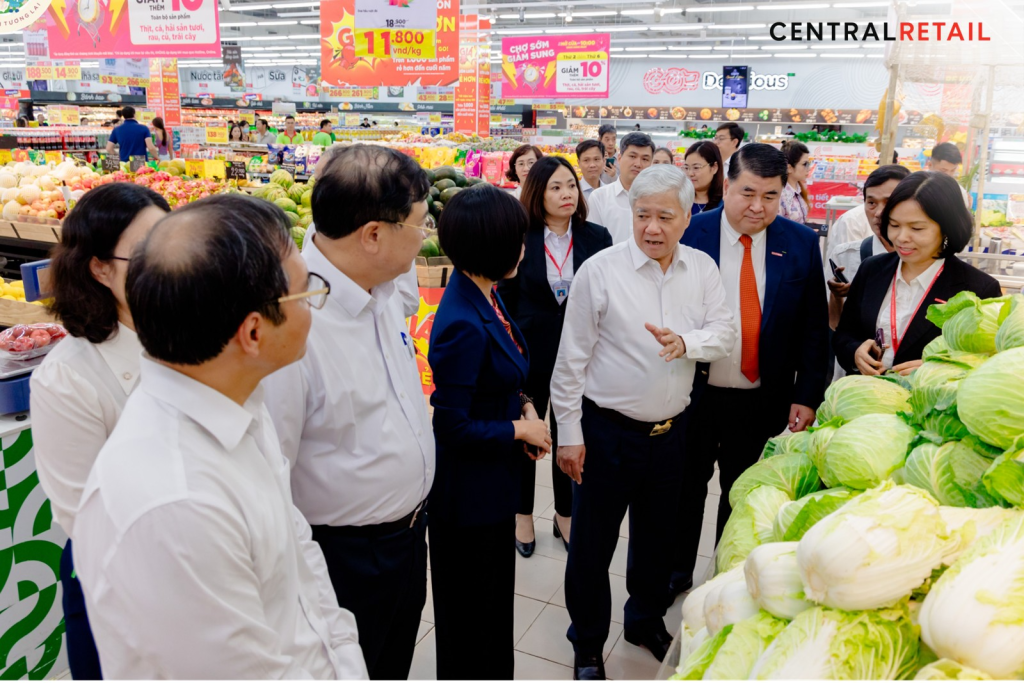 The delegation also included Mr. Pham Gia Tuc, Secretary of the Nam Dinh Provincial Party Committee, representatives from the Ministry of Industry and Trade, and relevant departments of Nam Dinh province.
During the meeting, Mr. Do Van Chien gave compliments to GO! of Central Retail for consistently maintaining a proportion of over 90% of Vietnamese products in the shelves. He also recognized the company for placing high importance on showcasing products from the national One Commune One Product (OCOP) program and local specialties in prominent areas to facilitate customer choices while shopping.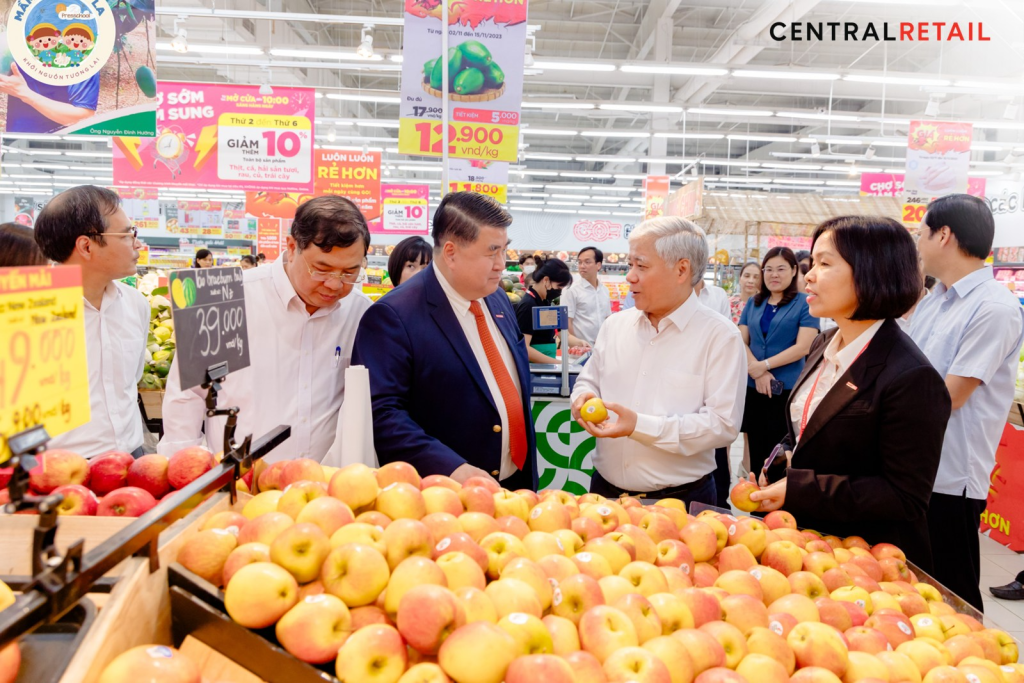 At the same time, Central Retail reported to the delegation that we have always established businesses with local suppliers to ensure a steady supply of goods, uphold food safety standards, and implement promotional programs to drive purchasing power demand during the year-end shopping season.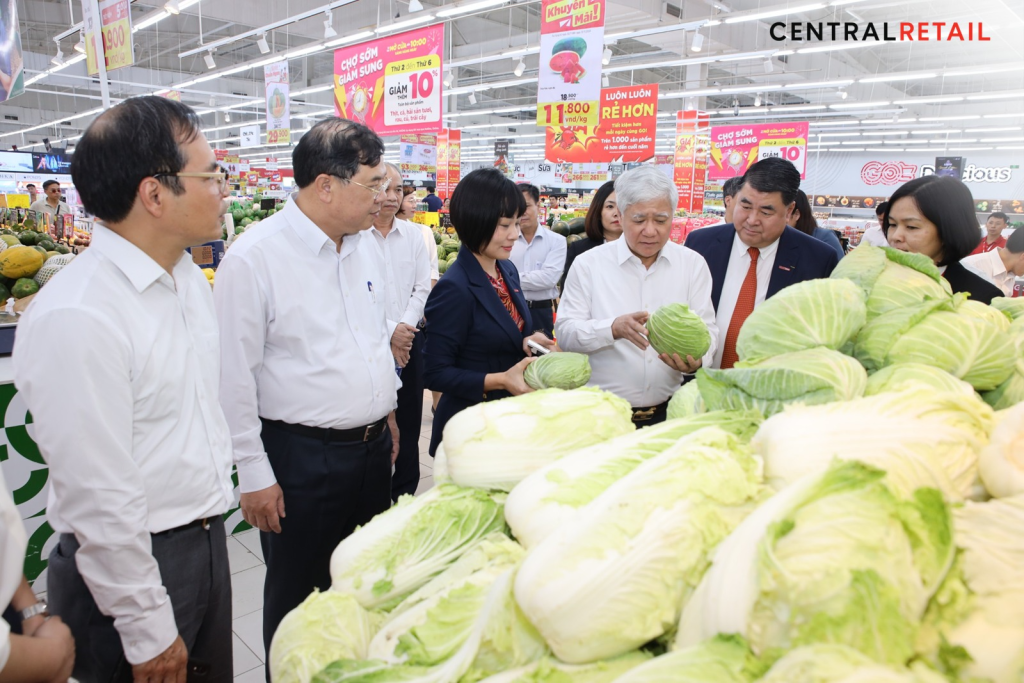 In conclusion, Mr. Do Van Chien expressed his gratitude for the company's warm welcome and conveyed his hope that Central Retail would continue supporting the Vietnamese Government in promoting Vietnamese goods and encouraging consumers to prioritize the use of Vietnamese products.