On October 26, 2023, at the Announcement Ceremony of the Top 10 Reputable Companies in Retail Industry in 2023 held at Sheraton Hotel (Hanoi), Central Retail in Vietnam was honored by the Organizing Committee as the champion of the Top 10 prestigious companies in the Retail industry.
This is the third consecutive time Central Retail in Vietnam was honored to win the top position in this prestigious ranking.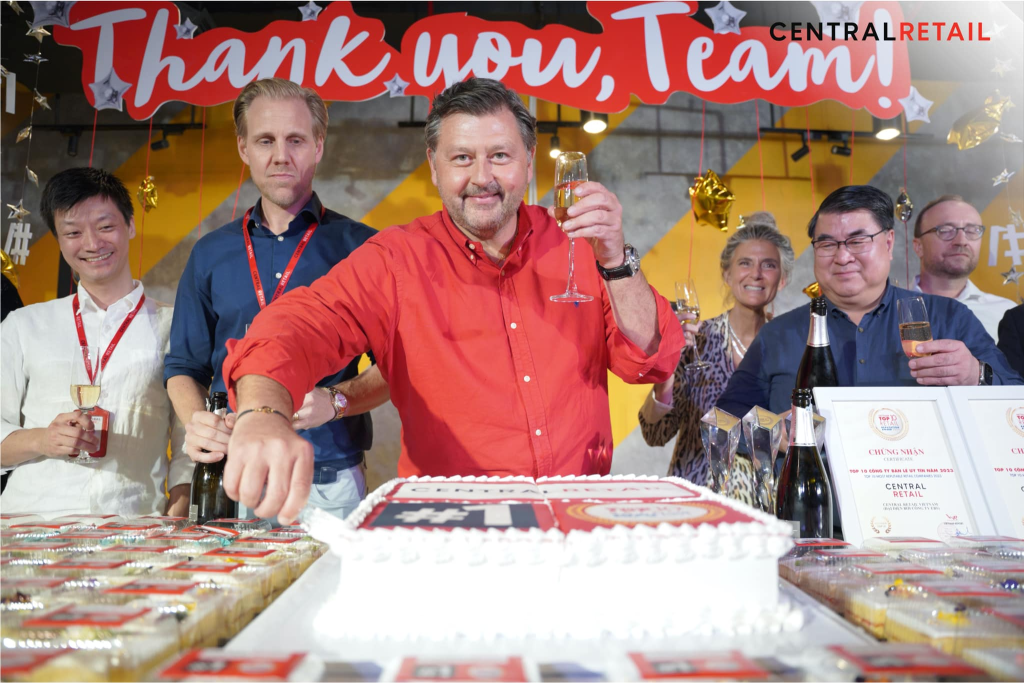 Sharing about the third consecutive honor of receiving the award, Mr. Olivier Langlet, Group CEO of Central Retail Vietnam said: "Faced with global economic challenges in the world in general and Vietnam in particular, Central Retail always maintains its commitment to expanding its investment portfolio as well as strengthening our activities that contribute positively to society and the community.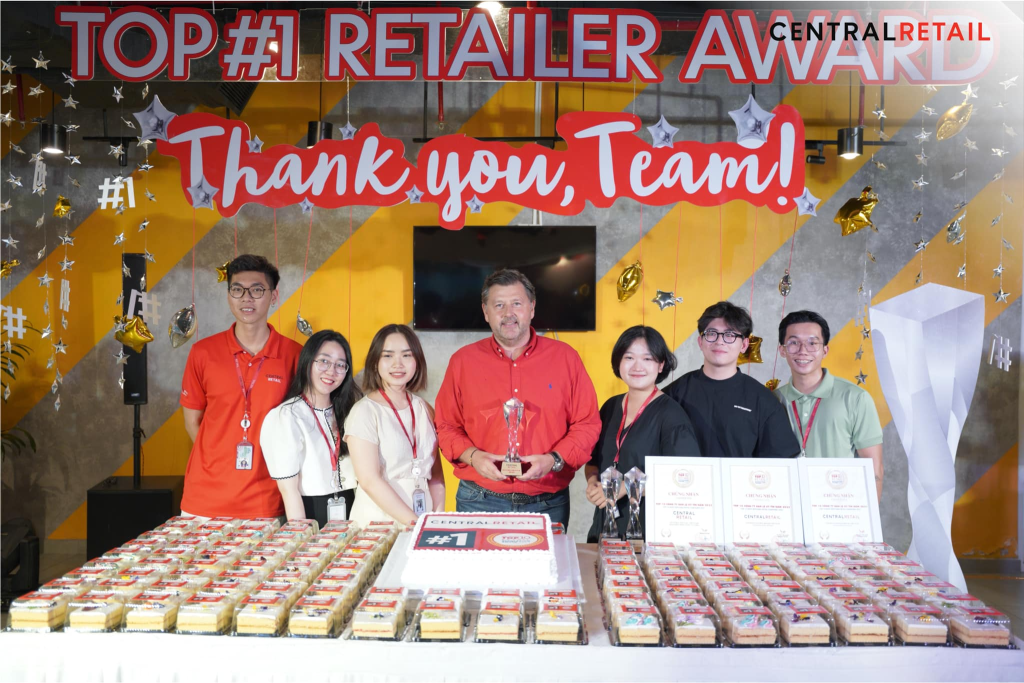 This award is a valuable recognition for us to pursue our mission of contributing to the prosperity of Vietnam and improving the quality of life for Vietnamese people and playing a strong source of encouragement for our continuous efforts from our team of 14,000 employees. Through this, Central Retail would like to express our gratitude to consumers who have always supported, trusted and chosen to use our services every day."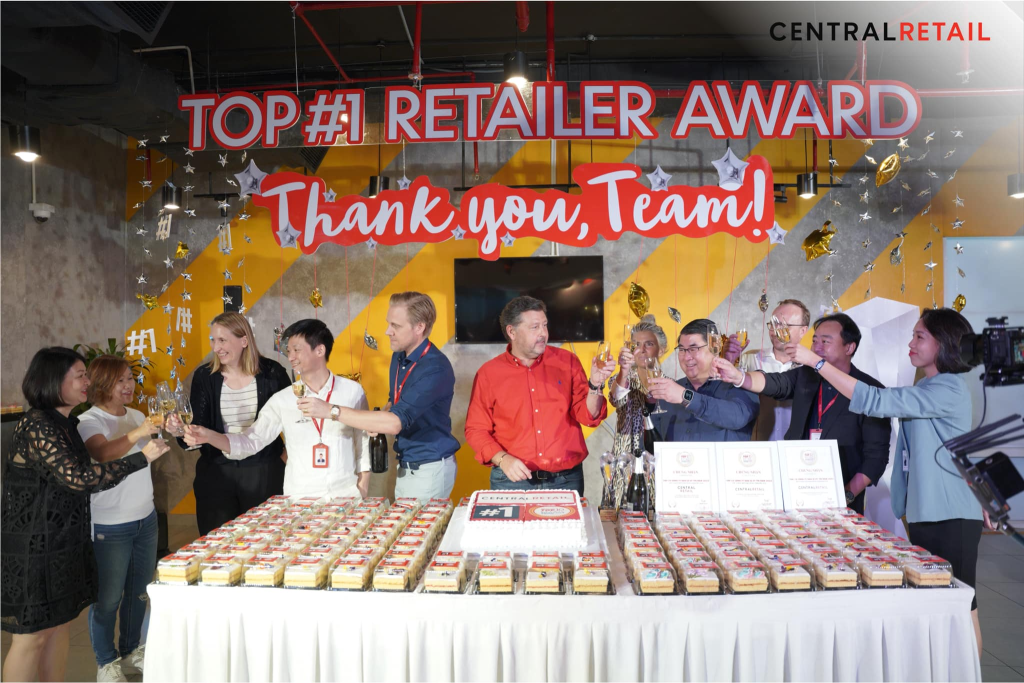 On October 27th, at the company's Head Office, the award was dedicated to the employees whose contributions have led to this remarkable milestone. The "Thank You" event was warmly received by the employees, marking a moment of appreciation for their hard work and dedication.