On June 29 at Big C Thang Long, Ha Noi, Central Retail in Vietnam coordinated with Son La Provincial People's Committee to organize the Opening Ceremony of the "Week of Mango and Safe Agricultural Products in Son La Province" starting from now to July 3, 2022.
The ceremony had the participation of 15 businesses and cooperatives, with 24 booths, to introduce to the consumers in Hanoi the products originated from Son La, which is certified for food safety, VietGAP, GolbalGAP, Organic, such as mango, longan, Moc Chau pumpkin, melon, cabbage, zucchini…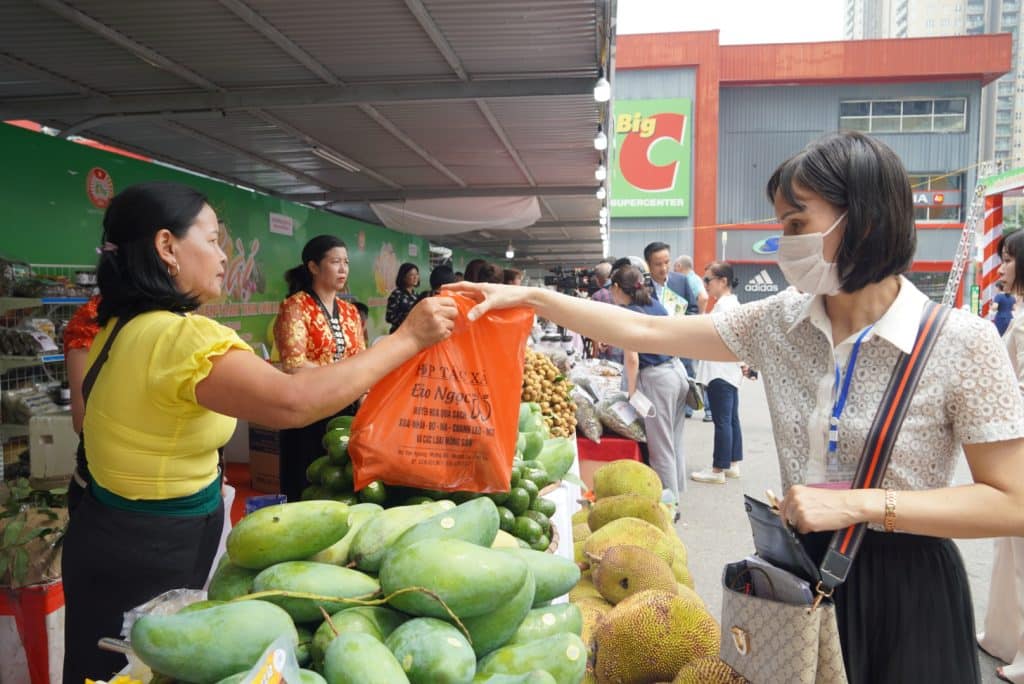 At our 18 GO!, Big C, Tops Market in the North region, products from Son La are very popular, with over 60 agricultural items on shelves. The Son La agricultural products' output at Big C Thang Long increase 30% on average. This Son La mango season, it is expected be consumed around 1,000 tons.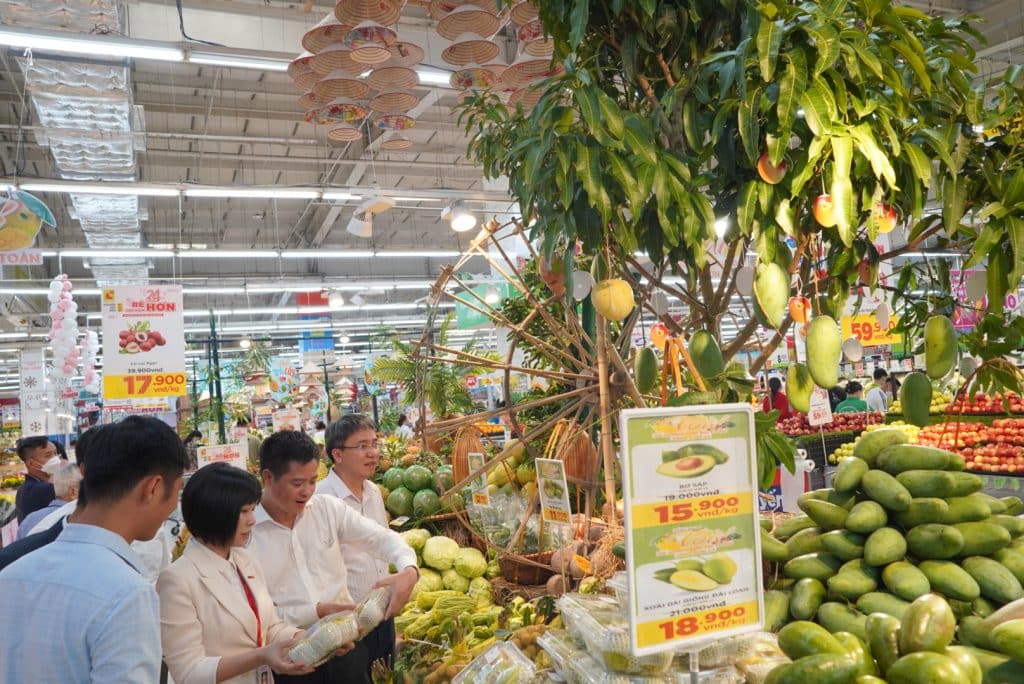 The Week of Mango and Safe Agricultural Products of Son La Province at Big C Supermarket – Thang Long demonstrates the support of Central Retail in Vietnam in the promotion and consumption of agricultural products from Son La, building a bridge to domestic market and export opportunities; enhancing local people's income and well-being, thereby once again realizing the Group's vision of "Contributing to the prosperity of Vietnam and enhancing the quality of life of the people".