On 28th June 2022 in Hanoi, Central Retail had the honor to attend the Kick-off Conference on National Action Plan on Circular Economy 2022″ hosted by the Ministry of Natural Resources and Environment in Vietnam.
The event, with the participation of Minister of Natural Resources and Environment Tran Hong Ha; Government Leaders, Ambassadors from different Embassies, representatives of large enterprises, non-governmental organizations (NGOs), universities, research institutes, and leading experts on circular economy (CE), aims to assist Vietnam government in introducing best practices from the Thai Network and implementing the country's sustainable development goals.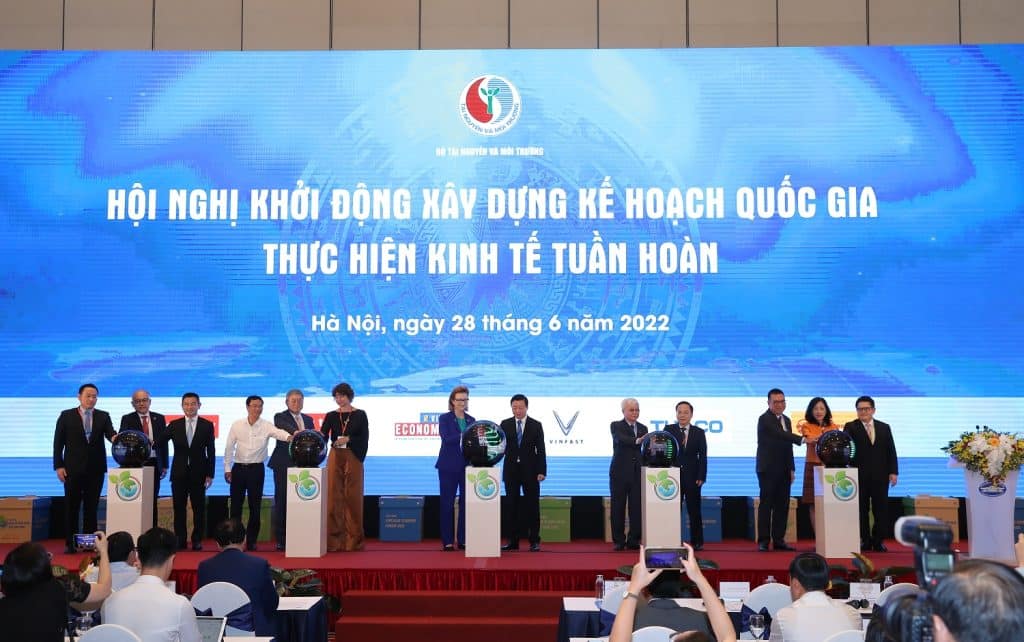 As part of the Conference program, Ms. Jariya Chirathivat – Chairwoman and Legal Representative of Central Retail in Vietnam joined a working lunch with the Minister of Tran Hong Ha to exchange initiatives for the implementation of the circular economy in Vietnam.
Ms. Chirathivat shared: "With Food Waste and Food loss management model successfully applied in Thailand, we do hope to implement it in Vietnam as well. This not only conveys the message of sustainable consumption and production and emissions reduction from only our business but it will go to our individual customers and eventually to the local's end. With a simple action every day, we will join hands to protect the environment".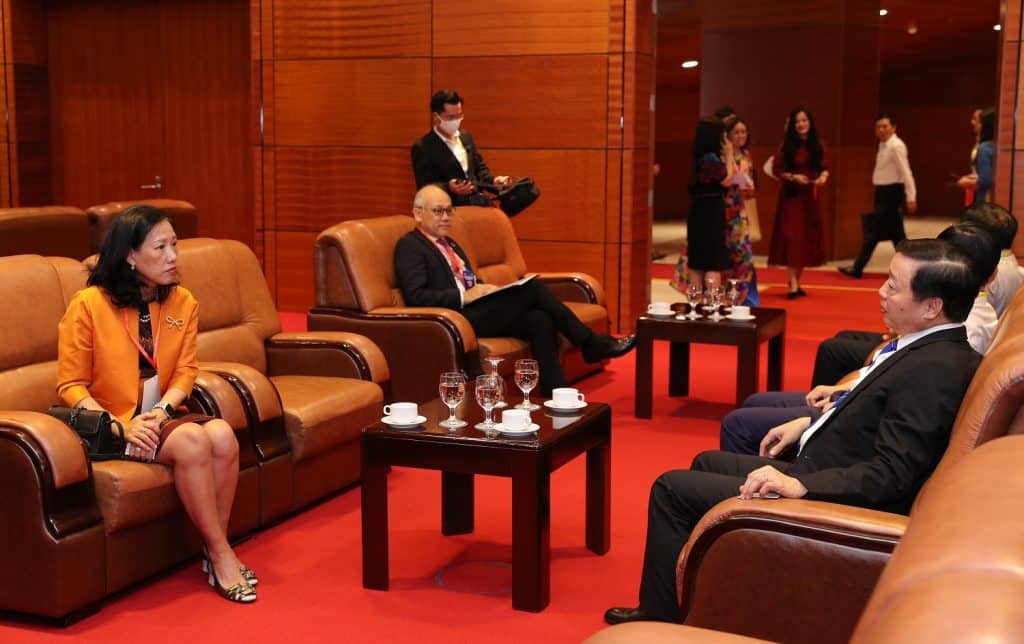 Simultaneously, a representative from Central Group had the opportunity to join the panel speaker on the theme of "Circular in Community" sharing the environmental protection and sustainable development initiative that has been successfully implemented in Thailand – the circular economy model "Samui Zero Waste" aiming to tackle environmental problems on Koh Samui through the Creating Share Value (CSV) principle.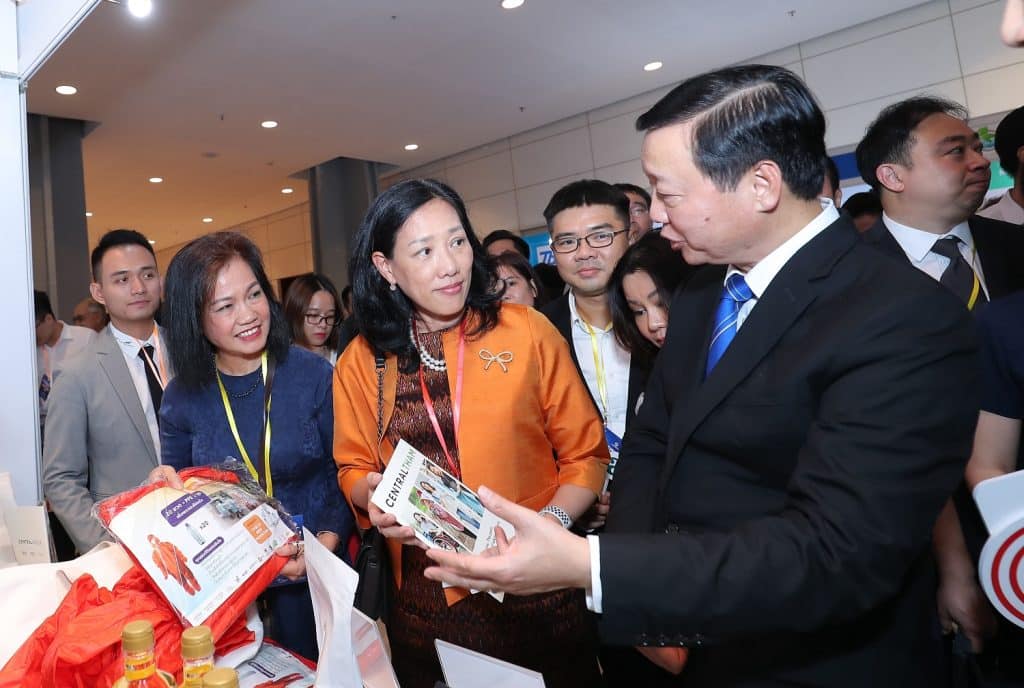 The scope of this model includes initial waste separation at the source to enable benefits from waste, inclusive of creating bio-fertilizers (composters) for farmers within the community, and biogas by-products are utilized to replace LPG in schools and colleges. The exhibition booth at the Conference also featured detailed information on the initiative for the participants.
This would serve as the guidance for Central Retail in Vietnam building its CE model applied for food retail chain stores shortly, thereby realizing its vision of "contributing to Vietnam's prosperity and improving the quality of life of the people".