The "No Plastic Bag Day" was piloted at the Tops Thao Dien on 31st August 2022 as the follow-up action to the commitment of The Alliance of Retailers to Reduce Single-Use Plastic.
The action aims to step up in communication to our customers on the change of behavior for using single-use plastics for grocery shopping.
At the event, customers were encouraged to bring their own shopping bags. Each bill of over 500,000vnd will be offered a free Lohas bag which can be used multi times. In addition, the store offers good service by giving the cardboard boxes for those who don't have Lohas bags.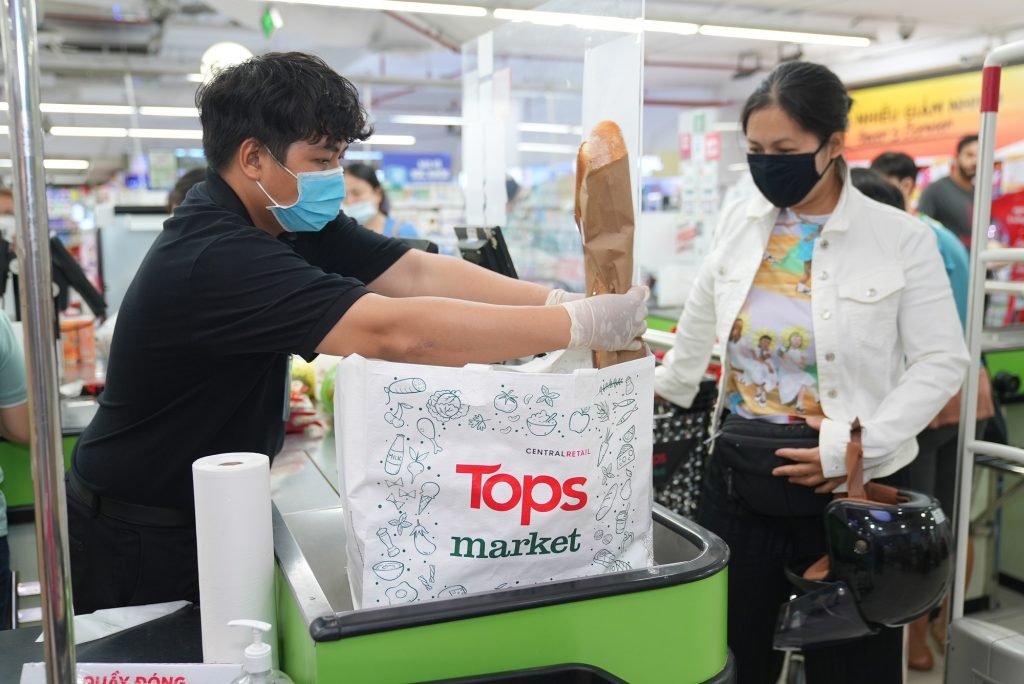 Not only raise customer's awareness of reducing single-use plastics, Tops Market coordinates with its Fresh suppliers to implement other initiatives to reduce plastic waste such as wrapping vegetables in banana leaves, and paper, offering compostable packaging in Delica, a compostable tray for Fresh butchery, seafood…
The feedback from our customers of all ages were very encouraging, with excitement and support to the programme, and with belief in behavioral changes towards the brighter future.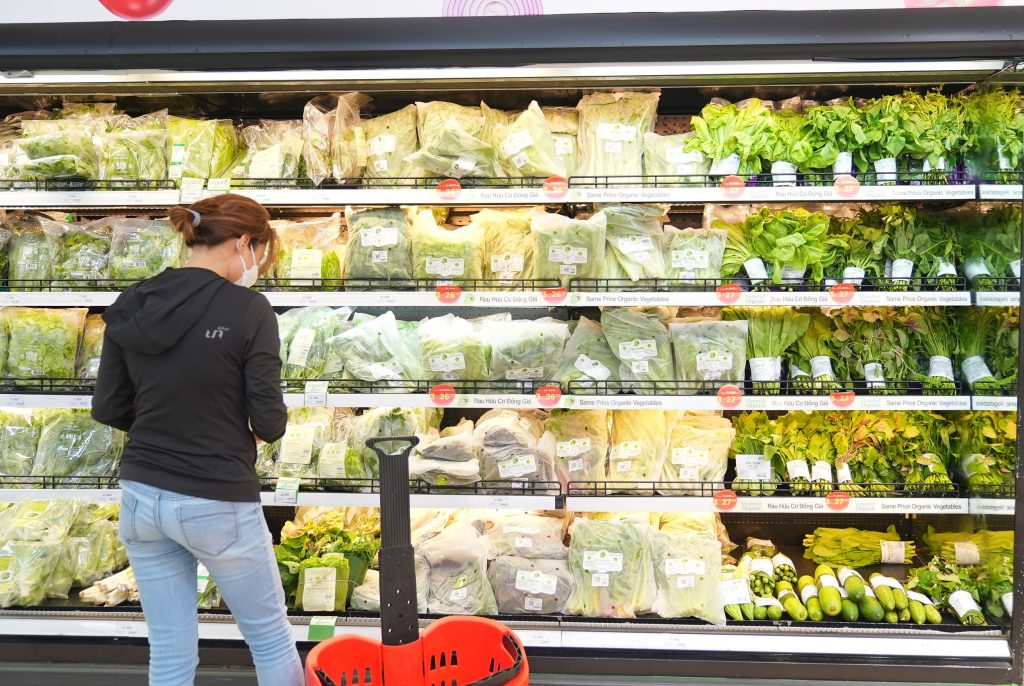 After the pilot launch in Thao Dien, "No Plastic Bag Days" will be replicated to other 7 Tops Market in Hanoi and HCMC, aiming to fulfill our commitment to environmental quality and driving sustainable development initiatives.