Opening of new supermarket in Dong Nai province marks another milestone in Central Retail's expansion plans in Vietnam.
Central Retail Vietnam organized an opening ceremony for its new supermarket – mini go! Nhon Trach – in Nhon Trach district, southern Dong Nai province, on April 19.
mini go! Nhon Trach was built under a new model and includes full utilities for "Eat – Shop – Have Fun", with a floor area of nearly 2,000 sq m, and is the fifth supermarket in the "mini-go!" format in Vietnam. This is a professional retail model, meeting all needs from basic to advanced, from food items, necessities, and consumer goods to creative entertainment, etc.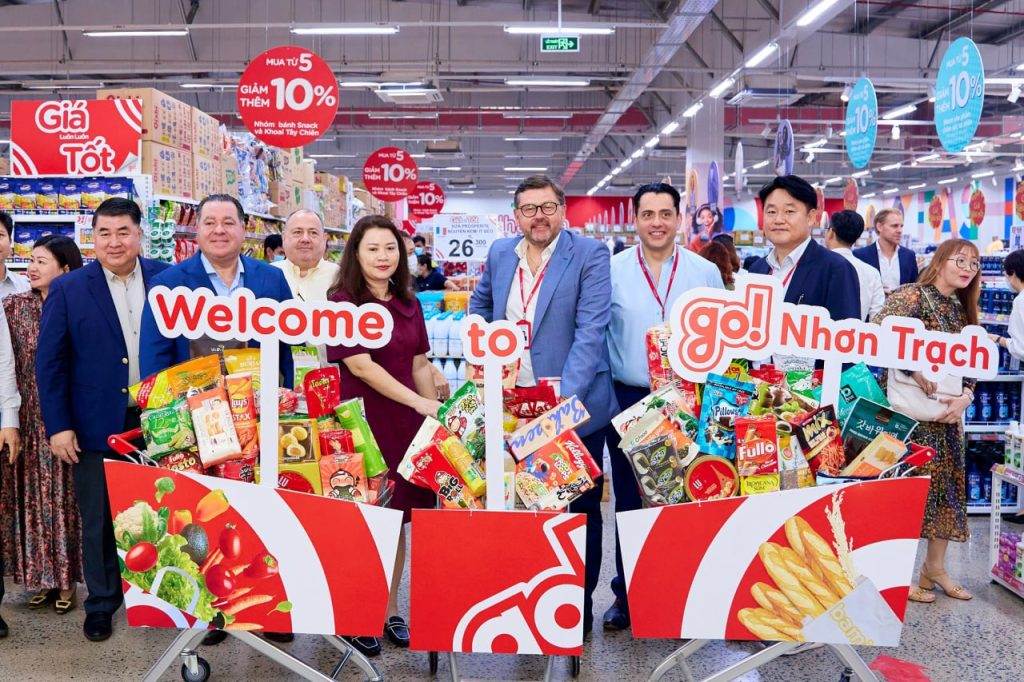 "The opening of mini go! Nhon Trach marks another milestone in our footprint expansion plan and is the fifth mini-go in Vietnam and the first in Dong Nai province," said Mr. Olivier Langlet, Group CEO of Central Retail Vietnam.
Ms. Nguyen Thi Giang Huong, Chairwoman of the Nhon Trach District People's Committee, said the presence of the supermarket contributes to changing the urban appearance of the district and is a modern shopping and entertainment destination for local people, contributing to improving their material and spiritual lives.
According to Mr. Stephane Pariente, President of Food – Supermarket at Central Retail Vietnam, mini go! Nhon Trach provides a variety of fresh cakes, thousands of fresh food items, processed foods, household goods, fashion items, and, especially, a variety of imported goods with high quality and low prices, bringing many advantages for customers. Its partners, such as KFC and Pizza Hut, etc., will offer many international food service experiences at mini go! Nhon Trach. "The presence of mini go! Nhon Trach has created 100 jobs, both full-time and part-time," he added.