Since its inception in Vietnam, Central Retail in Vietnam has been committed to the vision of contributing to Vietnam's prosperity and enhancing the quality of life of the people" along with business activities. Accordingly, our retail chain stores of GO!, Big C always strive to join hands with farmers and agricultural cooperatives through many meaningful action programs.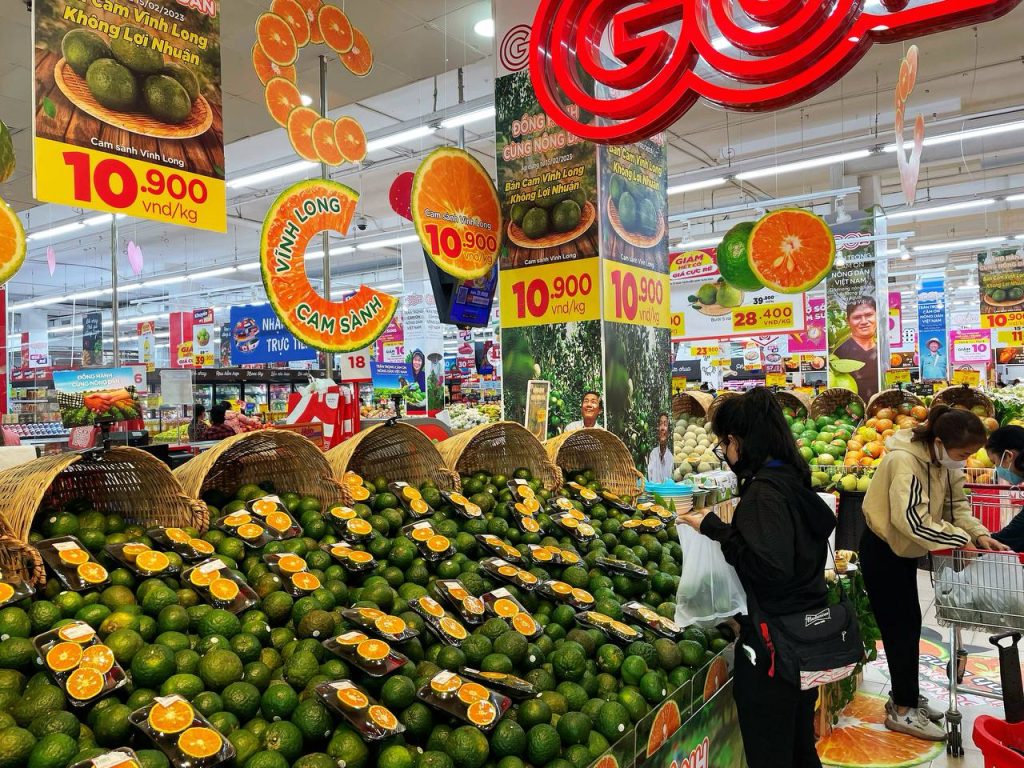 Recently, while the farmers from Vinh Long province and neighboring areas of the Mekong Delta have been suffering from unusually low selling prices of oranges and facing the risk of heavy losses, GO!, Big C immediately take action by implementing a supporting act with a special program "Vinh Long oranges – Selling at no profit".
By doing so, it would at least provide the output for part of orange harvest that farmers are struggling to sell and at the same time, engage other retailers and customers to the join the supporting act.
Thanks to the prompt response of the Commercial team of Central Retail in Vietnam, Vinh long oranges have been bought directly from the farmers and cooperatives with good price and distributed at our stores no profit.
GO!, Big C expect to consume approximately 25 tons of oranges via this program.