From 21 to 25 November 2020, in response to Lao Cai's People's Committee, Lao Cao's Department of Industry and Trade cooperated with Muong Khuong's People's Committee and Big C Thang Long to organize the Week of Muong Khuong tangerine and agricultural products of Lao Cai province in Hanoi. During the Week, 16 participating businesses and cooperatives introduced their signature products such as Muong Khuong tangerine, Seng Cu rice, Muong Khuong spicy sauce as well as a wide variety of wine, medicine, OCOP products, etc.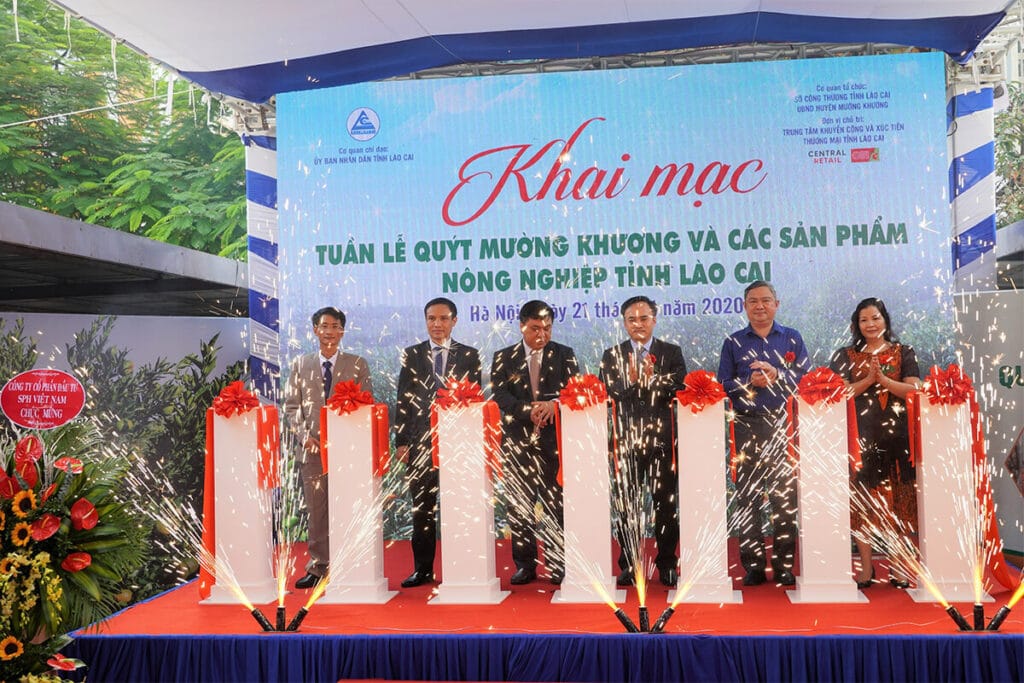 Mr. Nguyen Truong Giang – Vice President, Lao Cai's Department of Industry and Trade said that the event helped introduce Muong Khuong tangerine in particular and Lao Cai's agricultural products in general to Hanoi consumers; thus supporting Lao Cai's businesses to expand their market, connection and supply chain. On this occasion, a Memorandum of Understanding was signed between Central Retail and Lao Cai authorities regarding the product consumption.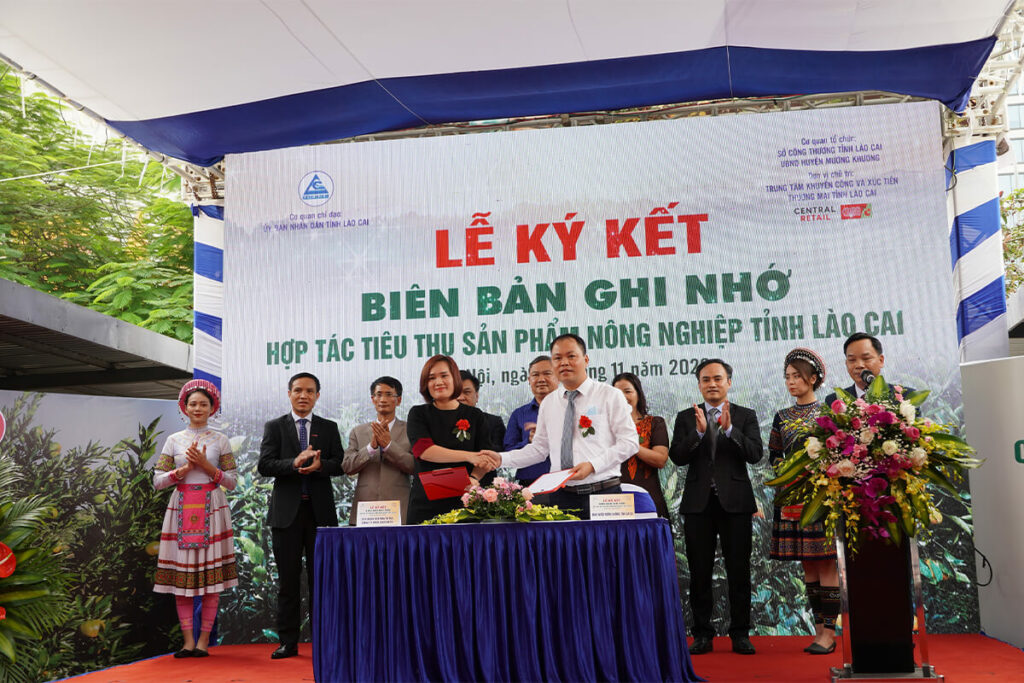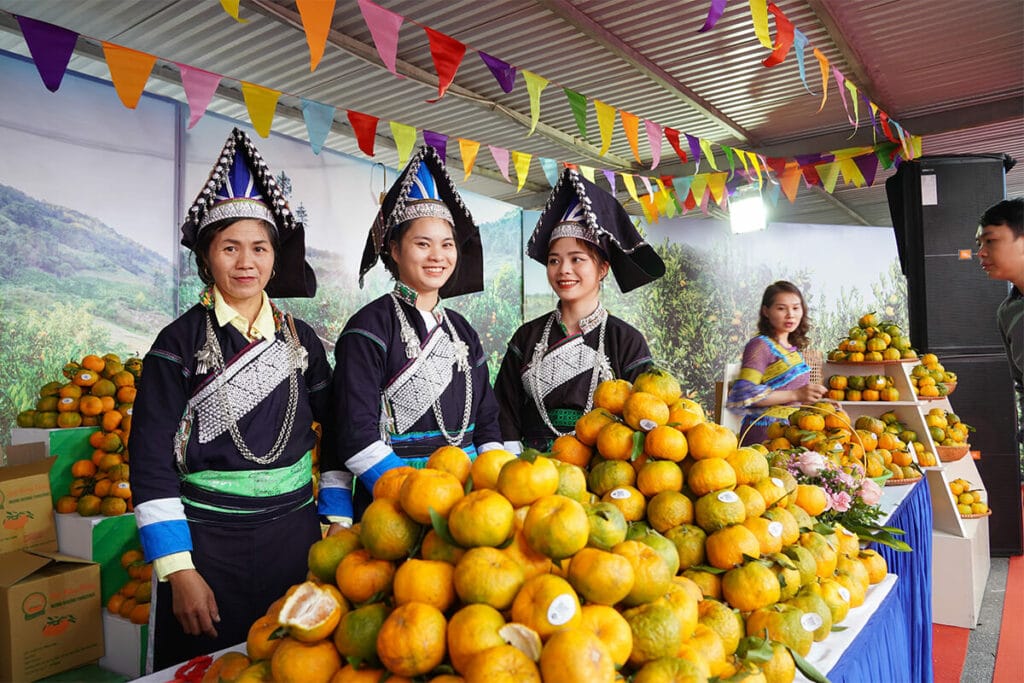 This event was part of the series of programs that Big C organized in cooperation with the government and local authorities to advertise and promote the agricultural products and specialties across regions of Vietnam. Prior to this, other Weeks were organized for products from Dong Thap, Hoa Binh, Bac Kan, Hung Yen, Son La, Tay Nguyen, Ben Tre, etc.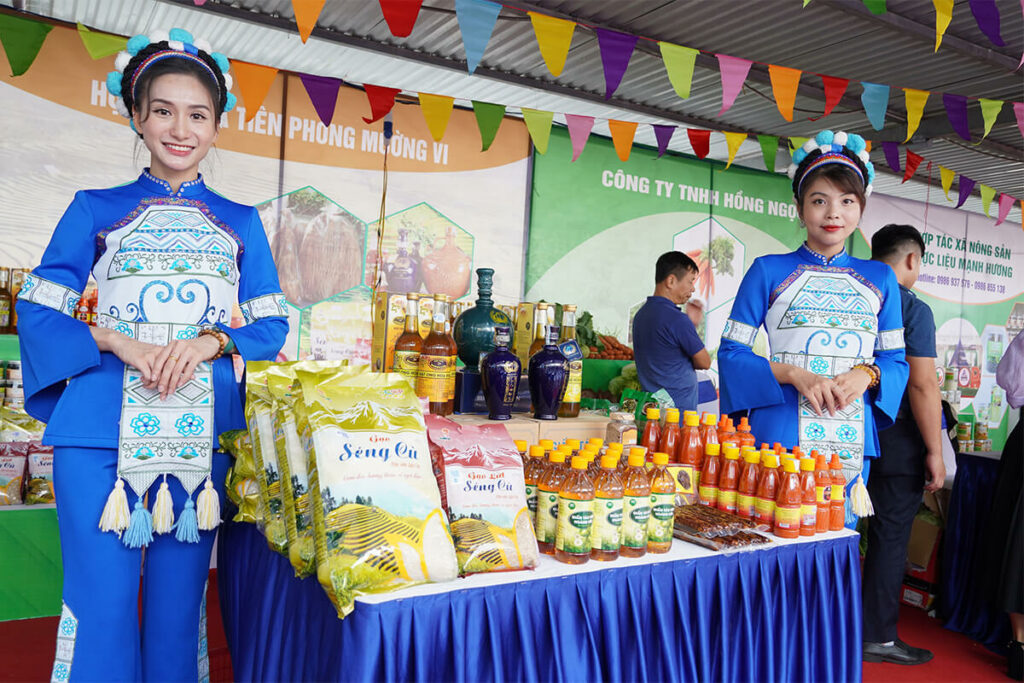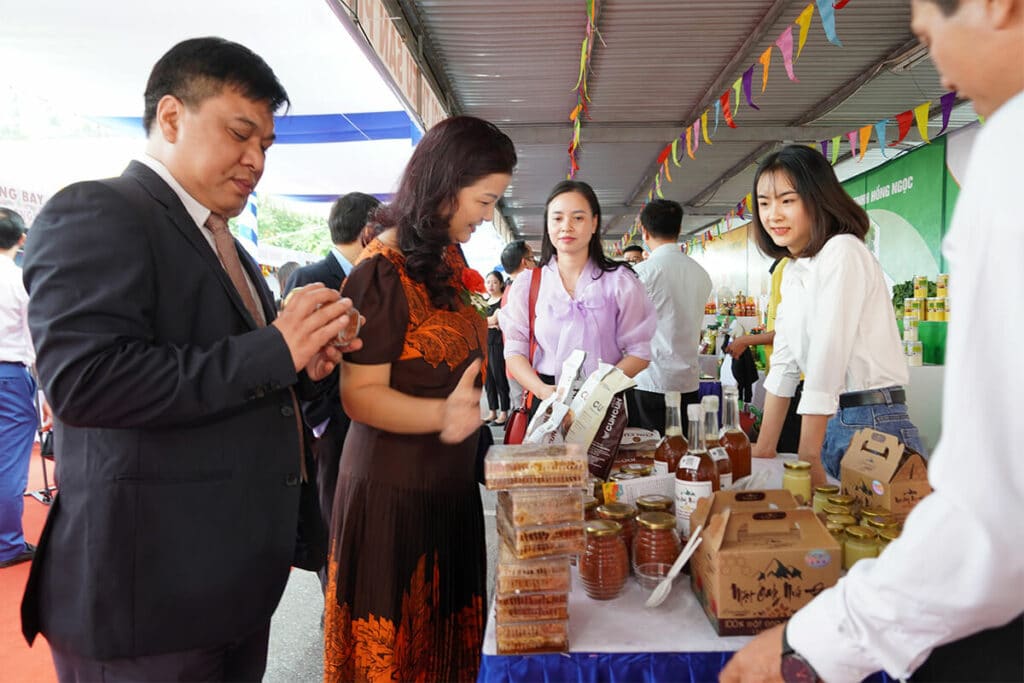 References
Lao Cai is a mountainous province at the northern border of Vietnam. Over the past years, Lao Cai province has had a vast transformation regarding agricultural development. Large-scale commodity production areas focusing on safe production have been formed while agricultural product brands have been built for better consumption. The main plants and animals that are of the province's strength continue to affirm economic efficiency such as tea, cinnamon, high-quality rice, medicinal plants, off-season vegetables, temperate fruit trees; native cattle, poultry, black pork, salmon and sturgeon. Potential agricultural products such as Muong Khuong mandarin, artichoke, purple saffron, seedless persimmon, grapefruit, passion fruit, banana, pineapple, etc. are also considered. In 2019, the product value reached more than 75 million VND per hectare.
Some agricultural products with a large harvest yield of Lao Cai province include banana with an area of ​​over 2,770 hectares and output of over 46,000 tons; pineapple with a concentrated commodity planting area of ​​1,146 ha and output of 22,000 tons; tangerine with an area of ​​over 700 hectares and output of 4,500 tons; In addition, tea products, purple safflower, artichoke, off-season vegetables and cold water fish are also cultivated in many different localities.