In the morning of July 21, representative from Central Retail in Vietnam attended the kick-off ceremony for the event titled "Promoting Sustainable Production and Consumption in the Modern Distribution System" held at Big C Thang Long.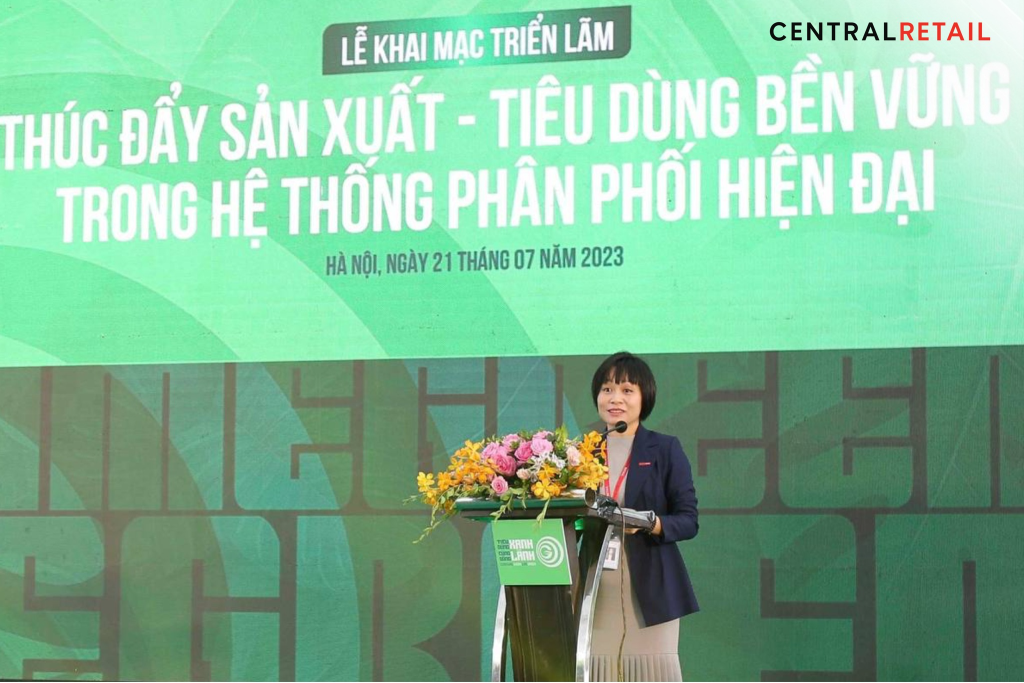 This event is part of the National Action Program on sustainable consumption and production in Vietnam, covering the period from 2021 to 2030, organized by the National Competition Commission (Ministry of Industry and Trade) in collaboration with VTC Digital Television (Voice of Vietnam).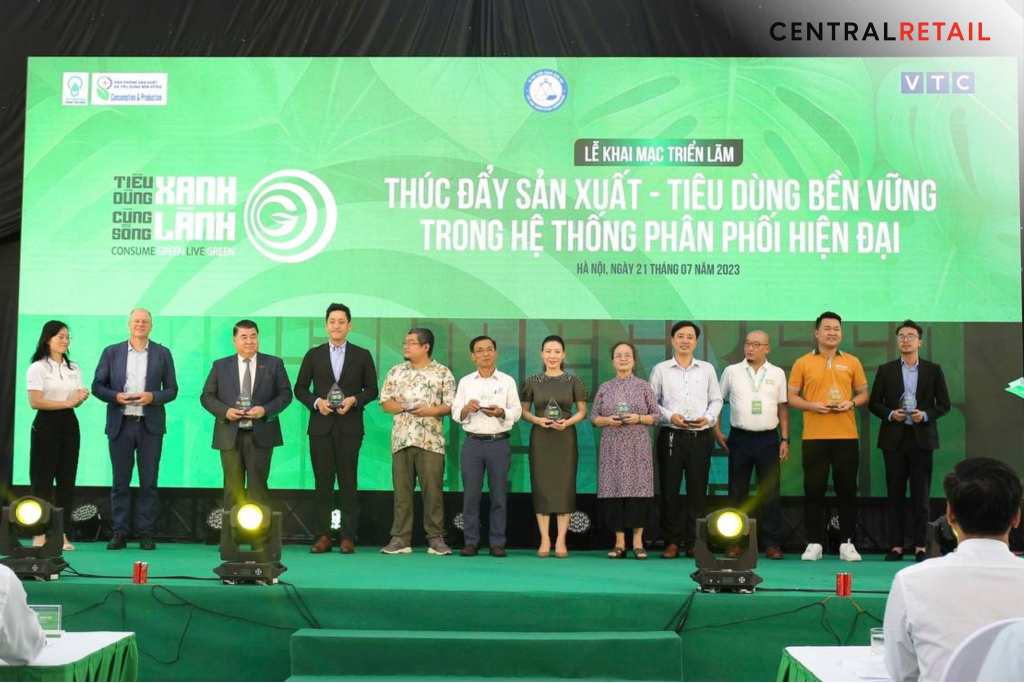 During the event, Central Retail, along with representatives from the National Competition Commission, Directorate General of Markets, and the United Nations Development Program (UNDP), engaged in discussions on various topics related to sustainable production and consumption in Vietnam, plastic waste management, and how a modern retailer could help to promote the sustainable behavior to consumers.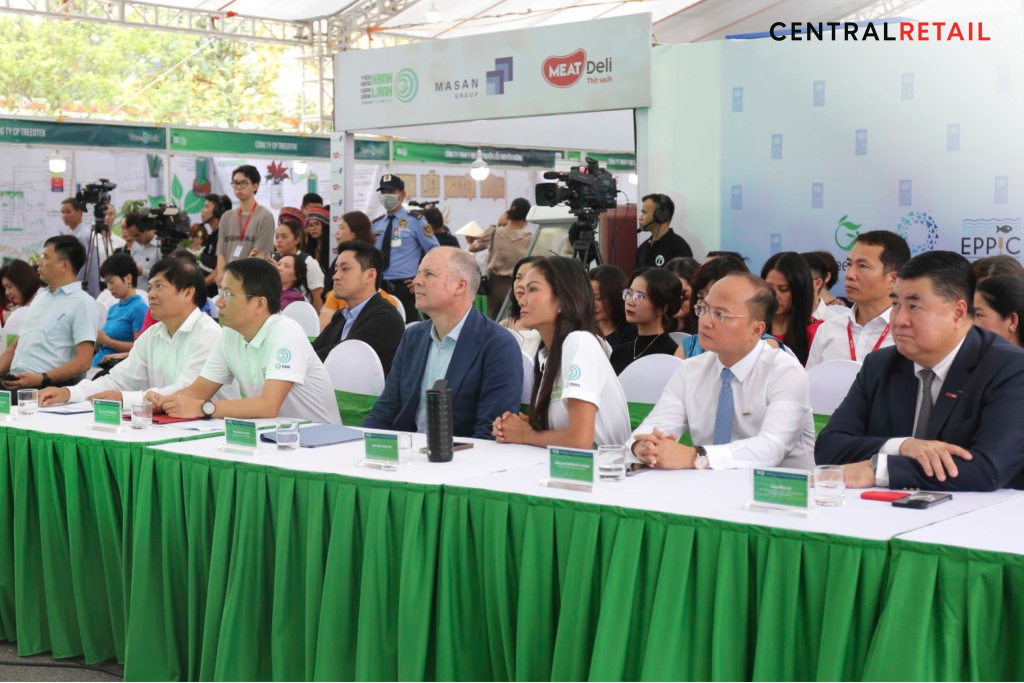 Central Retail Vietnam's representative emphasized that the event is a great initiative driving changes in consumer behavior, with the ultimate goal of achieving sustainable consumption and production.
"Central Retail aims to foster a culture of "Green consumption, healthy living together" among consumers who visit and shop at our supermarket system. We hope that consumers will actively support this concept, contributing to its widespread adoption and impact on sustainable practices and healthier living for everyone."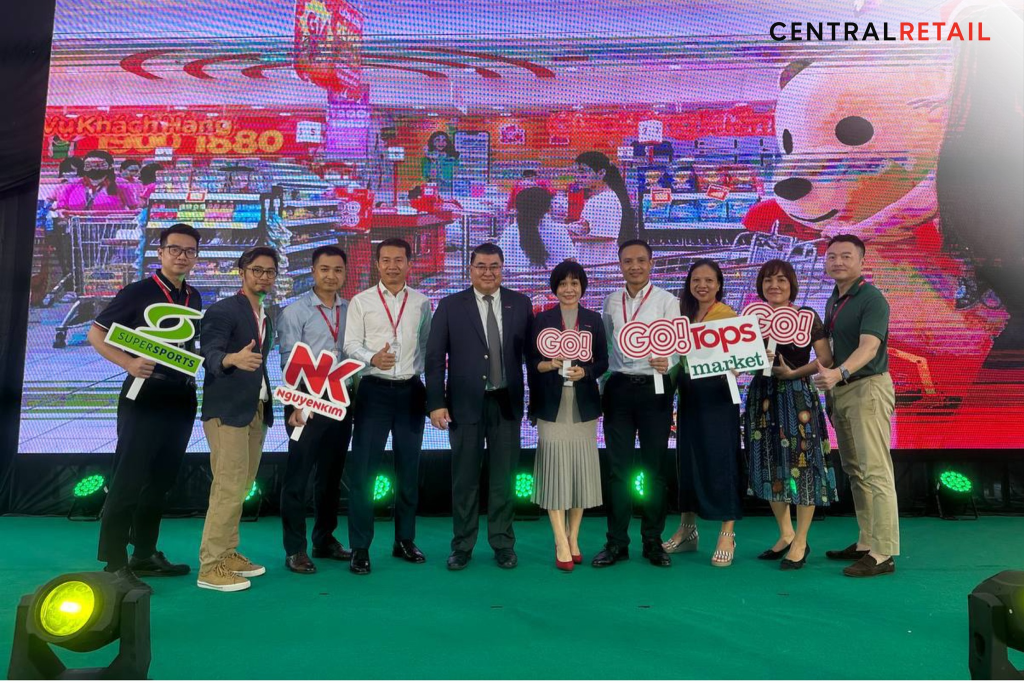 The "Green Consumption – Healthy Living Together" exhibition, featuring more than 20 businesses and units from domestic and international markets, takes place at Big C Thang Long from July 21 to 30. The event is expected to attract approximately 25,000 visitors.